Another day in Jerez, another race, and another eventful one at the Gran Premio MotoGP™ Guru by Gryfyn de España on Sunday. Rookie Augusto Fernandez raced for the first time in his home country in the main category after finishing in seventeenth at the Tissot Sprint on Saturday, and Jonas Foldger completed his second weekend with the GASGAS Factory Racing Tech3 crew, in sunny and warm Andalusia.
For what was already his fourth race in MotoGP™, Spaniard Augusto Fernandez was starting from the twenty-first position, just ahead of German teammate Jonas Folger. Lights went out at 15:00 local time (GMT+2) in front of a packed Circuito de Jerez – Àngel Nieto, but that was not for long as the red flag was again shown today following a crash in turn 3. Without a crash today, there was less pressure than yesterday in the garage, and Augusto was able to restart the race with his race bike 1, at 15:23, for twenty-four laps. Within three laps, he had powered himself to P15 already, between Fabio Di Giannantonio and Raul Fernandez. He quickly elevated his game and rode his fastest lap on lap 6 in 1'38.796 and shortly after that he found himself ahead of Fabio Quartararo who had lost a bit of rhythm. Augusto lost a bit of pace in laps 7 and 8, which resulted in losing a position to Raul Fernandez, but he quickly regained it to find himself behind Di Giannantonio again. The rookie settled into a strong and competitive pace, and passed the checkered flag in P13, meaning that he scored for the fourth time in a row points on Sunday. A great effort for Augusto who brings his total points to seventeenth, and now sits in sixteenth in the standings, tied with Fabio Di Giannantonio.
When the race started, Jonas Folger felt uncomfortable with the low grip so the red flag was a good opportunity for him to make a few twists on his bike's setting for the race restart. He took a good second start as he remained close behind Iker Lecuona, and he registered his fastest lap of the race in 1'40.026 on the third lap already. He eventually settled into his rhythm in 1 '40 all race long, taking experience and information on the GASGAS RC16 ahead of an important day of testing on Monday. Track conditions were tough for the old Tech3 rider, but he managed to complete it with success and reached the seventeenth position.
An important testing day lies ahead for GASGAS Factory Racing Tech3 on Monday at the Circuito de Jerez – Àngel Nieto, so stay tuned as MotoGP™ is not going home yet!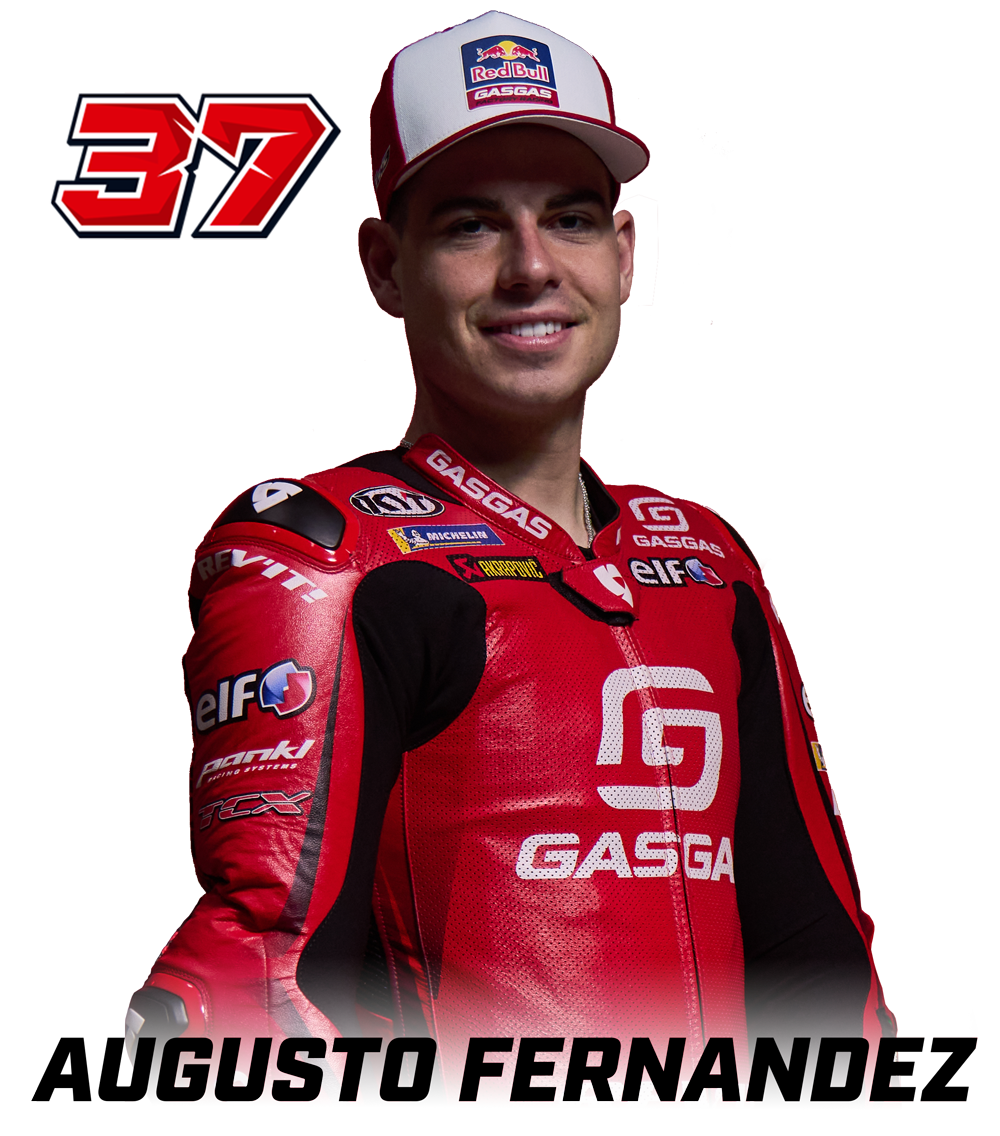 "My pace was much better and more competitive than yesterday, I was in a group with more potential which allowed us to make a big step, so I am a much happier man today. I don't think that we were that far from the top 10 group, so it is promising. I am looking forward to the test tomorrow to be able to work properly on the few things we have in mind. I have now four weekends of MotoGP in the bag, so we know where we need to work, and Monday will be the perfect opportunity to focus on these things, because the new format does not leave us with any time to test anything deeply. It is very motivating to see the KTM riders doing amazing, so I just want to focus on the package that I have, because it is a good one and it is working, so I just need to focus on it."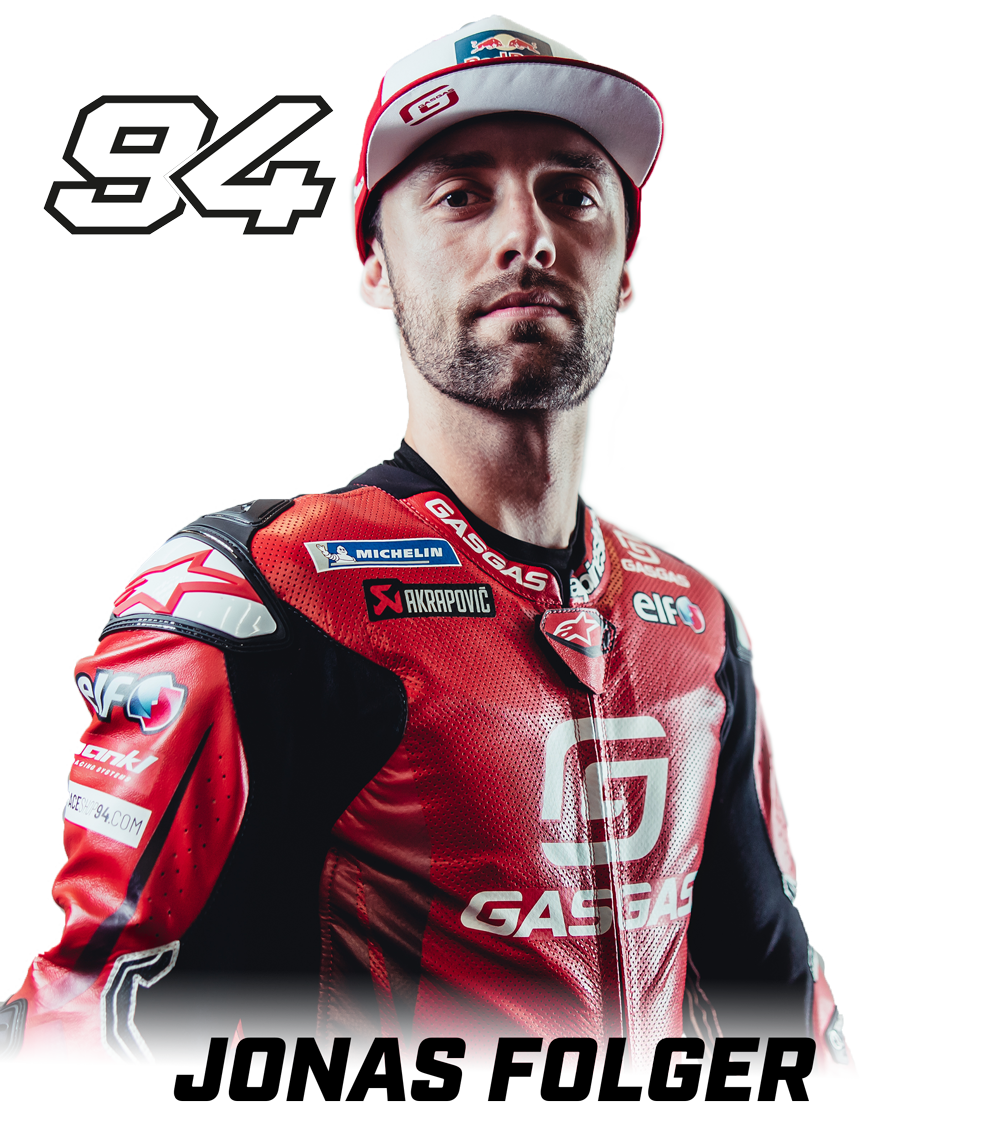 "When the race started, I did not feel very good and had low grip, so I was a bit frustrated when I came back to the box after the red flag. We were given another chance to talk it through with the team and find a quick solution. For the restart, I used a different mapping to get a bit more grip, and it was better. The conditions were really tough because it was hot, so it was hard for me to get into the good lap times and to adapt to the bike. Tomorrow will be an important day to see what we can do differently to make another step, and to ride this bike better. I am happy about my weekend anyway, thank you to my team."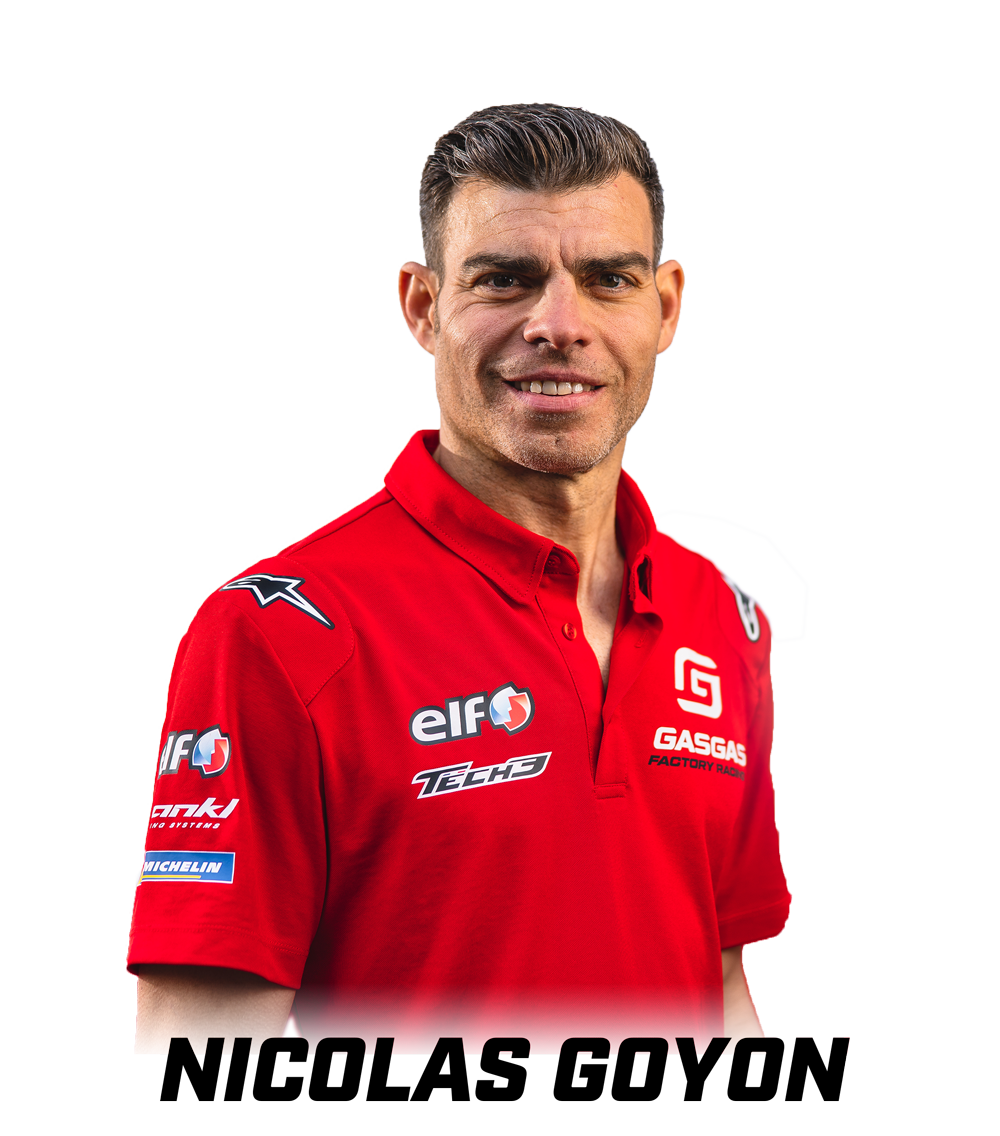 "It is again another strong result for our rookie Augusto Fernandez who completes his fourth MotoGP race (out of four) in the points, so it is an achievement that we have to acknowledge. He finished less than twenty seconds from the winner today. As a comparison to last season, the 2022 rookie of the year did a similar performance here last year, so even if Augusto is the sole rookie this season, it is still very encouraging. He is solid, consistent and rides with his head, so the whole team is very happy with him.
On the other side of the garage, Jonas Folger struggled a bit with the tough conditions on track as it was quite hot, but he completed the race, gathered important data for us to study, which is one of our main objectives with him. We are happy with our boys, and now we have an important testing day ahead of us tomorrow.
We are feeling very positive for the future because both KTM boys Brad Binder and Jack Miller had an outstanding weekend here in Jerez. Congratulations to them."