Spanish fans saw their first ever Tissot Sprint on Saturday at the Circuito de Jerez – Àngel Nieto, and it is fair to say that it was an eventful one. Just before that in the morning, GASGAS Factory Racing Tech3 riders Augusto Fernandez and Jonas Folger qualified twenty-first and twenty-second this morning for both today's Sprint and Sunday's race.
Friday was all about finding their marks for Augusto Fernandez and Jonas Folger. While the first one was hitting the Spanish layout for the first time on a MotoGP™ machine, the second one reunited with the iconic Andalusian circuit after a few years. Both learnt a lot and continued to progress this morning. In Free Practice, they worked on their rhythms and got the final adjustments done. The Spaniard rode in 1'38.467 and his teammate in 1'39.535.
Shortly after that, they both set off for the busy first qualifying session alongside the likes of Quartararo, Binder and Bagnaia. The clouds became more and more threatening, but the rain did not come until the end of the session, which left both riders with full dry conditions. Augusto Fernandez registered his fastest lap of the weekend in 1'37.753 in his last flying lap, and was followed by his teammate Jonas Folger who was in 1'38.492. They were respectivelly set to start from P21 and P22.
Ready to go for twelve laps, Fernandez and Folger lined up on the grid for the 15:00 (GMT+2) Sprint, under 30 degrees in the air and 50 on track. When lights went out, Augusto took a really good start but a big crash involving a few riders within the first few corners surprised him and he could not avoid the crash. The race was immediately red flagged and both riders returned to their garage. Fernandez' mechanics worked hard and fast to prepare a second bike for the rookie after his race bike was unfortunately slightly damaged. A new race start was announced for 15:18 local time, for eleven laps, so both GASGAS Factory Racing Tech3 riders returned quickly to the grid for a restart procedure.
At the restart, Augusto Fernandez and Jonas Folger kept their initial positions. Local Fernandez stuck with the likes of Morbidelli, Bradl and Mir most of the race, and even managed to overtake the latest one shortly before his crash. Augusto's pace was once again very consistent which is encouraging for the long distance on Sunday. Despite the tough track conditions, Jonas Folger continued to progress as he reduced the gap with the other riders, and stayed close to the last group during the eleven laps, finishing twenty-five seconds from today's winner. Fernandez finished in P17 and Folger in P19, and both will now focus on Sunday's main race. Same place, same time, same riders, the only difference will be the amount of laps. Get set for twenty-five laps of madness!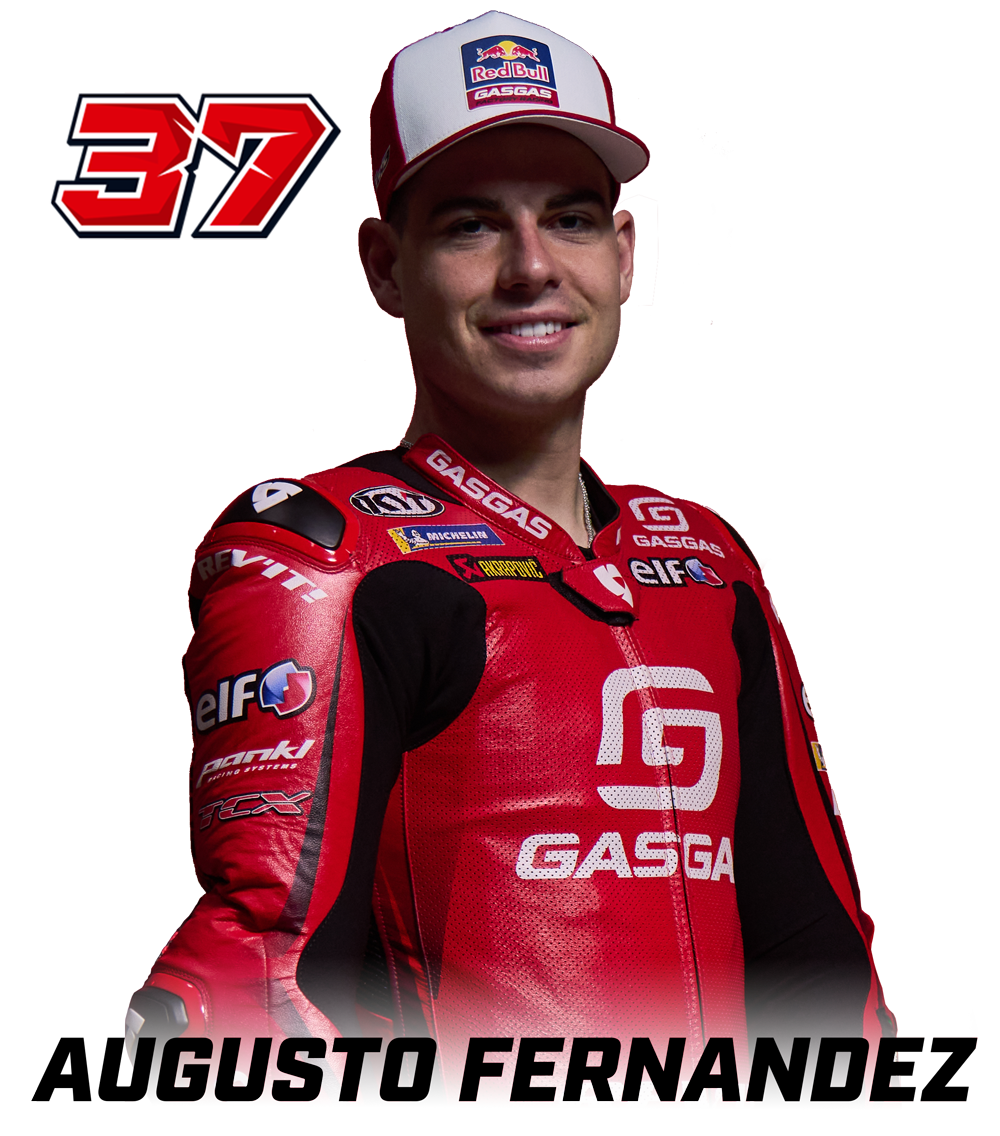 "Another crazy sprint start, everyone went wide! I was in a good place after the first start but then I couldn't really avoid the crash in front of me. When the race restarted, I lost a bit of confidence unfortunately in the first few corners and found myself within the last riders. After that, my pace was good because I was just behind Morbidelli and Bradl, and I could also pass Mir just before his crash. I felt better as the sprint went by, so I am hoping that tomorrow we can do better. It can be risky, but we will have to try gaining positions in the first corners at the race start because I think that I can do a better race if I stick with the group in front."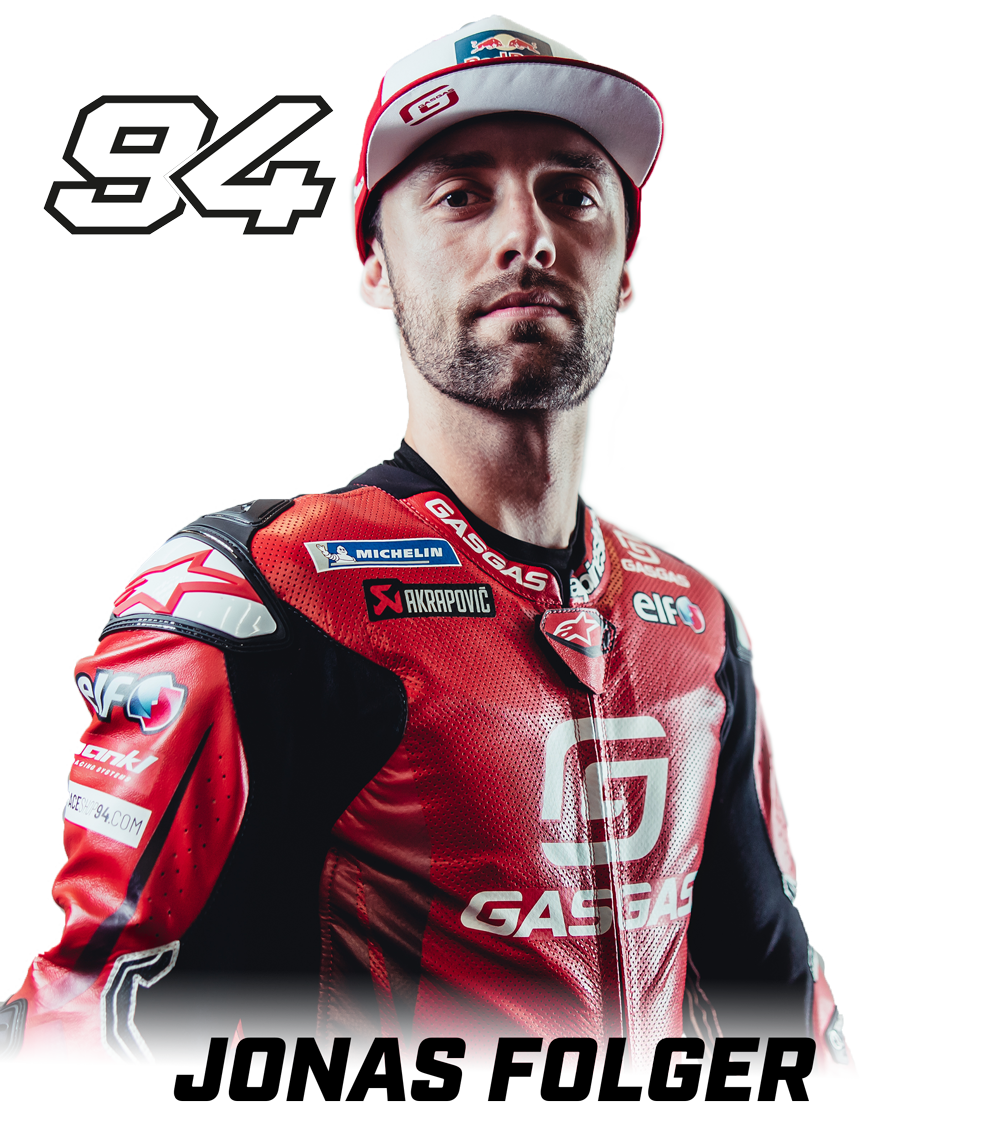 "Conditions were tough today because it was so hot, the grip was very low, so it was the first time that I was racing with the bike feeling this way. I was fighting with Iker (Lecuona) until the last lap. I tried to overtake him in the last corner but I went a bit wide, and luckily we have another chance tomorrow. We have a few issues to fix tonight so we can try taking another step tomorrow in the race. Thank you to my team, and I look forward to tomorrow."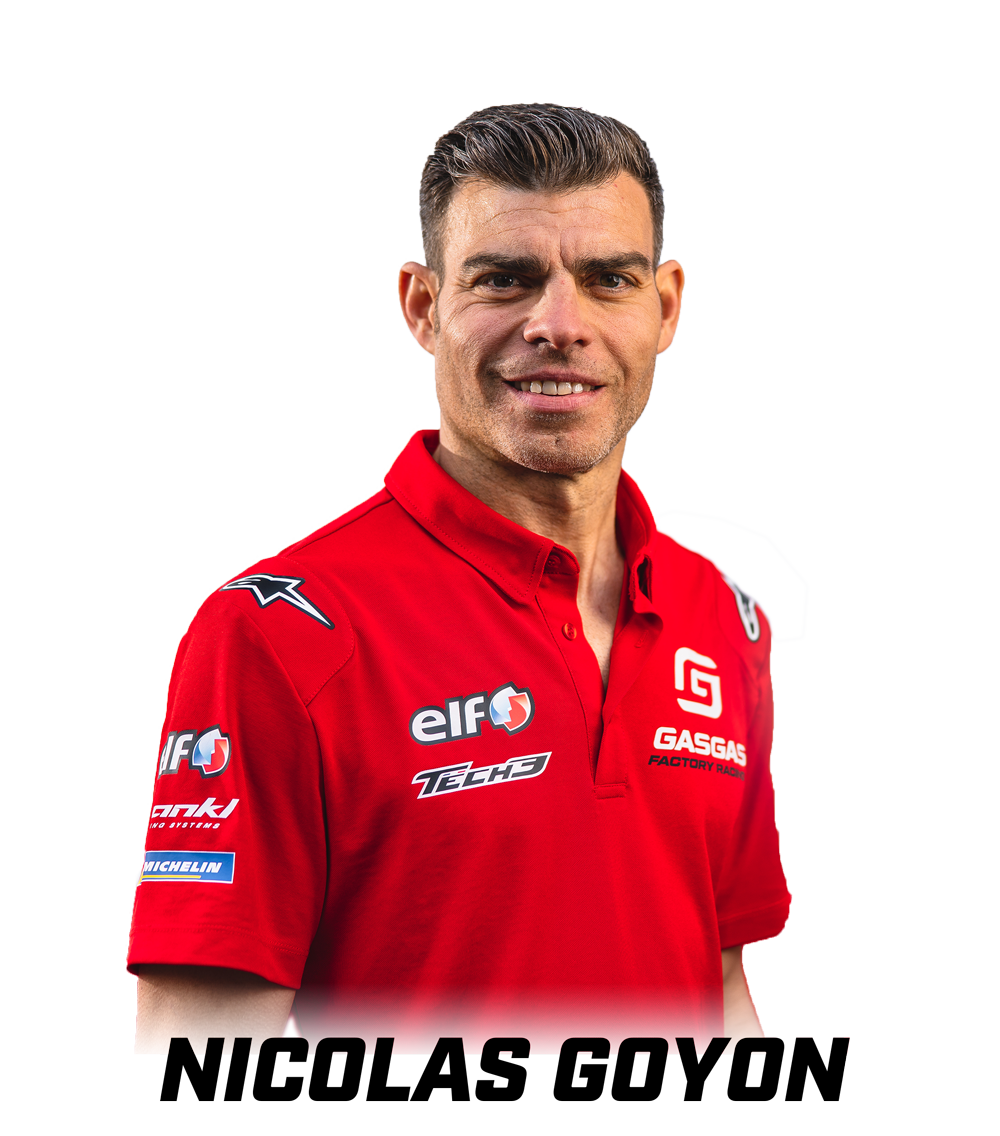 "Frustrating race for Augusto Fernandez who got caught in the big crash early in the sprint. He was surprised when he saw the other riders crashing in front of him, braked a bit too hard and ended up with a small crash. There was a red flag and he had to take his second bike to restart the race. It did not have exactly the same setup as the first one, so the performance was not as good as it could have been with bike 1. We know that the main package was the fastest one, so we hope that tomorrow he can fully enjoy it and do a good race. On the other side of the garage, Jonas Folger continues to improve session after session. He is now able to race at a pace quite similar to the other guys and finished twenty-five seconds from today's winner, which is encouraging. Finally, congratulations to KTM Factory Racing for their unbelievable job today with Binder and Miller in the sprint, they were so impressive."