The 2023 MotoGP™ campaign was officially launched in Malaysia on Friday as rookie Augusto Fernandez was joined by his teammate Pol Espargaro and the rest of the class for the first official test of the season, held in Sepang. Whilst Moto2™ World Champion was back on track for another three days after his Sepang Shakedown programme, it was the first school day for new GASGAS Factory Racing Tech3 rider Pol Espargaro. The alarm for 2023 rang over the paddock at 10:00 local time (GMT+8), and both Spanish riders did not take long to set off for the day.
After riding on his own during the three days of Sepang Shakedown, rookie Augusto Fernandez enjoyed sharing the track with experienced riders today, admitting that he was already able to learn a lot from them through observation. He quickly improved his lap time to 2'00.027, 0.455 seconds faster than his best lap of the Sepang Shakedown. Starting to feel confident enough to give an extra push, the awaited first crash happened, without any damage on both the rider and the bike. The work continued thoroughly, and after fifty-eight laps, the GASGAS Factory Racing Tech3 rider finished the day in nineteenth, his lap in 2'00.027 being his fastest of day 1.
Within the first hour, Pol Espargaro had already completed eleven laps with a fastest lap in 2'00.874. The aim of the day was to re-adapt to his new GASGAS RC16 after almost three months without riding it. Besides that, he had different settings to test in the afternoon. As track temperature was getting hotter, he gained a few seconds to make it to 2'00.154 at lap 14. Later on, a crash without gravity saw him lose the front, calling it out for lunch break. The action resumed later on after the heat peak had gone, and Pol Espargaro completed the first day of the Sepang Test in twentieth with a fastest lap in 2'00.078 reached just before the end of the day. Adaptation and learnings will continue tomorrow for both Espargaro and Fernandez, as day 2 of the Sepang Test awaits them both on Saturday, at 10:00 local time (GMT+8).
"Riding on my own at the Sepang Shakedown was very useful to get used to the MotoGP bike and build a base, but I have to admit that it is nice to be joined by the rest of the MotoGP class. I was able to observe them, their trajectories, follow them, and I made interesting discoveries. It was a very positive day, and I look forward to tomorrow."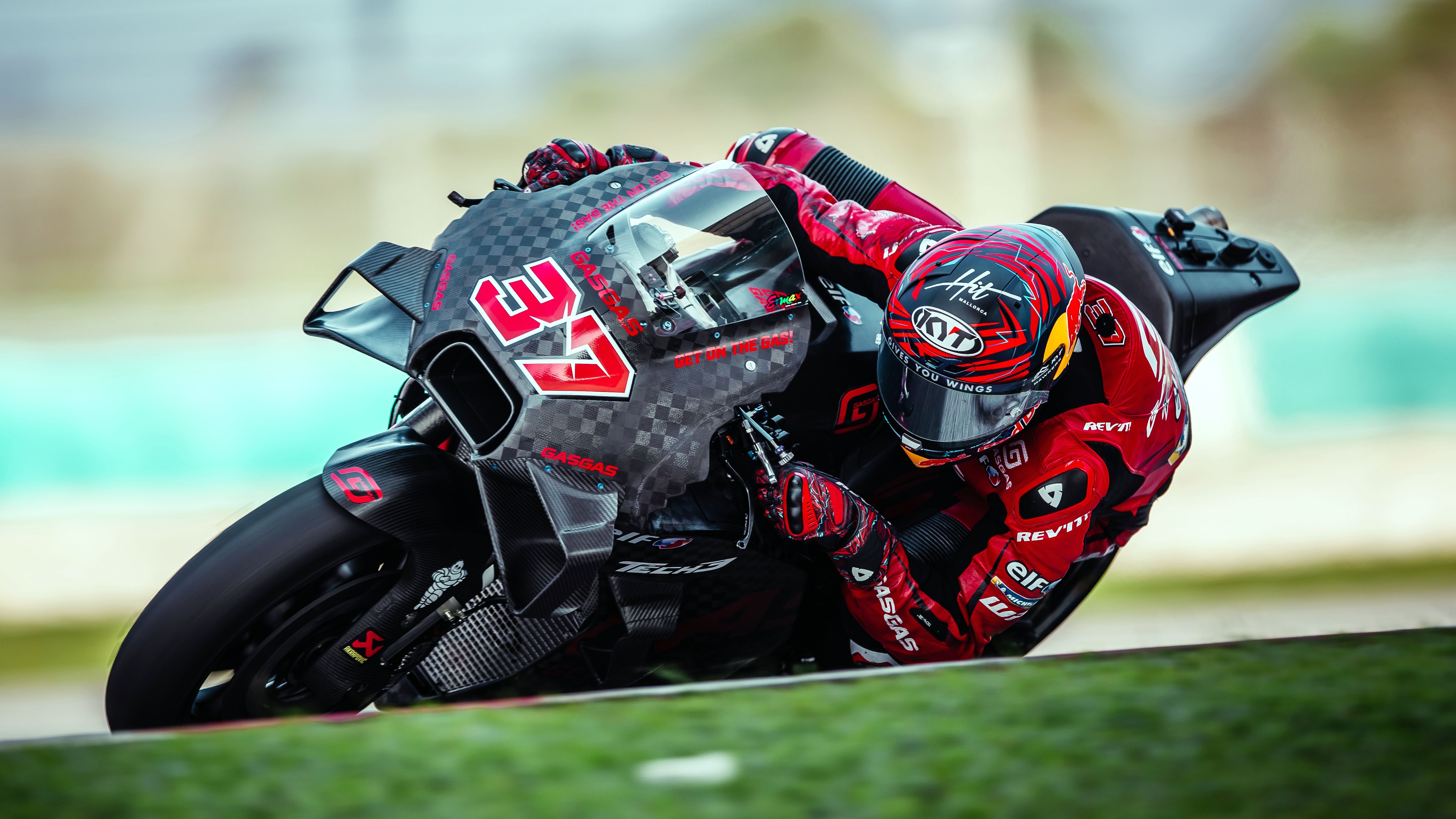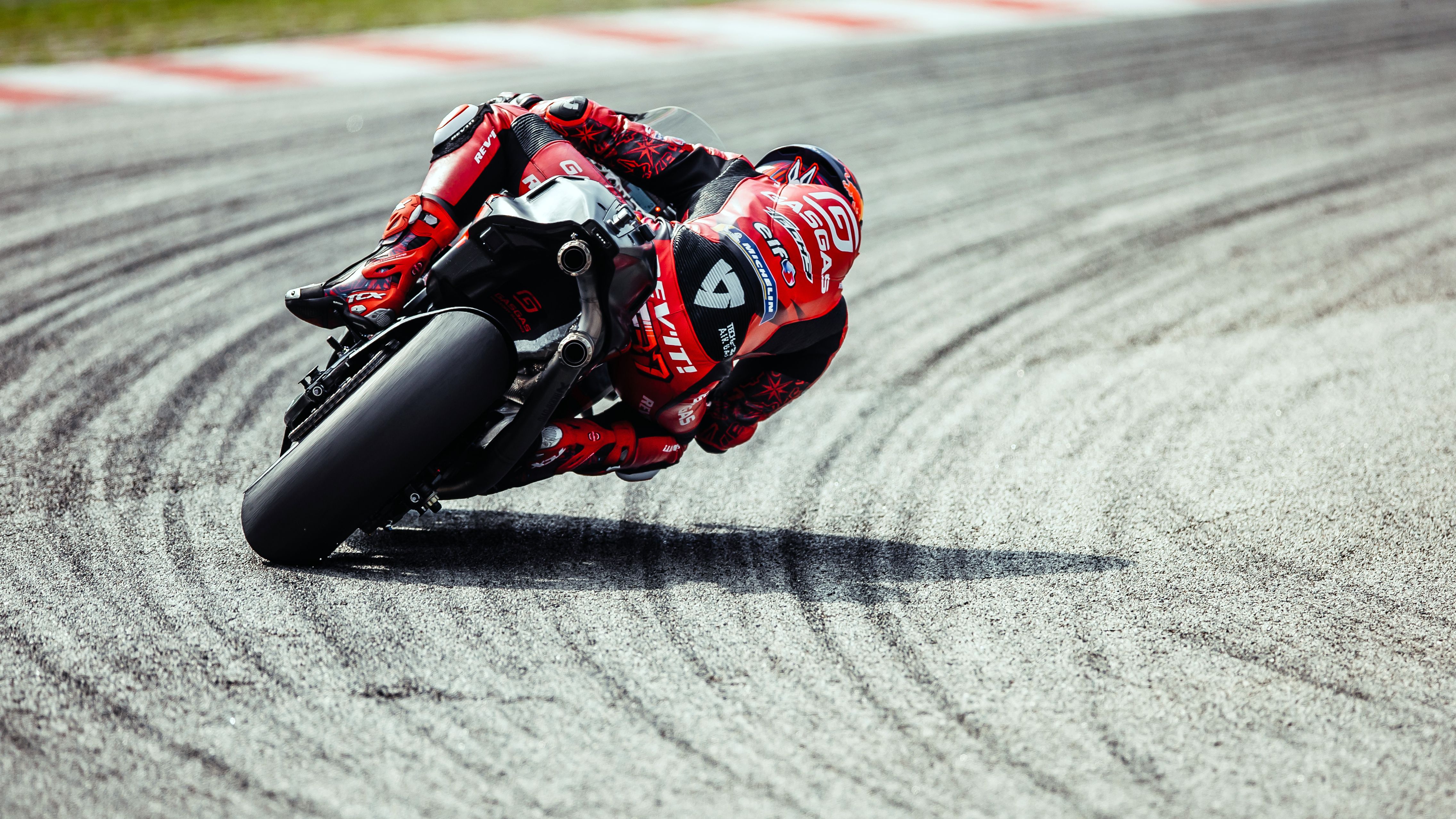 "It has been an awesome day and I am super happy with the work done with the team. Everything is very different from the Moto2 bike, so I have been working on my side to adapt to all the new things, such as the electronics. We just focused on adapting to the bike, getting as many laps as possible to get a feeling. The MotoGP bike is very demanding, so I will need to prepare physically for it, and I will also have to adapt my riding style. Many things to work on, and I can not wait to be in Sepang early in February."