Have you been counting the sleeps left until racing is back, just like us? If so, we are thrilled to say that there are not many left to tick off as we are entering the first race week of the 2023 season. With twenty-one rounds and a new format, 2023 is set to be more exciting than ever, and GASGAS Factory Racing Tech3 will be at the rendez-vous on March 24-26 in Portimao for the Portuguese Grand Prix.
Lining up this season under the new red GASGAS colours, Spaniard Pol Espargaro will participate in his tenth season in the MotoGP™ class. With one Moto2™ World Title, 15 victories and 52 podiums in Grand Prix in his pocket, the experienced number 44's career will take a new breath as he reunites with the RC16. Alongside him, Moto2™ World Championship Augusto Fernandez, from Spain too, is all set for his first MotoGP™ race at the Portuguese Grand Prix, a unique moment every professional rider aspires to. All together, the sole 2023 rookie got nine days to get up to speed with his GASGAS RC16 machine and all the novelties coming with it. This first round will be a crucial moment to evaluate the pre-season work done by Fernandez together with his team.
For the first time ever, the MotoGP™ class will see its race weekend being shaken with the sprint arriving on Saturdays, in addition to the usual Sunday race format. Four free practices become three revisited sessions as Fridays will be composed of two practice sessions, the first one of forty-five minutes still, while the second session will now last one hour in the afternoon. These two will become more crucial than ever for provisional qualifying positions. Saturday mornings will now be headlined by a third and final free practice session of thirty minutes, followed shortly by two qualifying sessions of fifteen minutes each, leaving on the side the good old FP4. Their results will determine the starting grid of both Saturday afternoon's sprint and Sunday's race. On Sundays, the warm up will be reduced to ten minutes just before the new riders fan parade, giving a chance to all fans to say hello to their heroes. Sunday afternoons will remain as usual, with the main race.
This weekend, don't miss Pol Espargaro and Augusto Fernandez's debuts with GASGAS Factory Racing Tech3 at the Autódromo Internacional do Algarve. The action will start at 10:45 (GMT+0) on Friday with FP1, followed by FP2 at 15:00 (GMT+0) later on. Saturday morning, FP3 will kick off at 10:10 local time, just before the first qualifying of the season at 10:50. Espargaro and Fernandez will both line up for their first sprint at 15:00 (GMT+0) on Saturday, for twelve laps. Finally, the main race of the Portuguese Grand Prix is scheduled at 14:00 (GMT+1) on Sunday for twenty-five laps. We are back, don't miss it!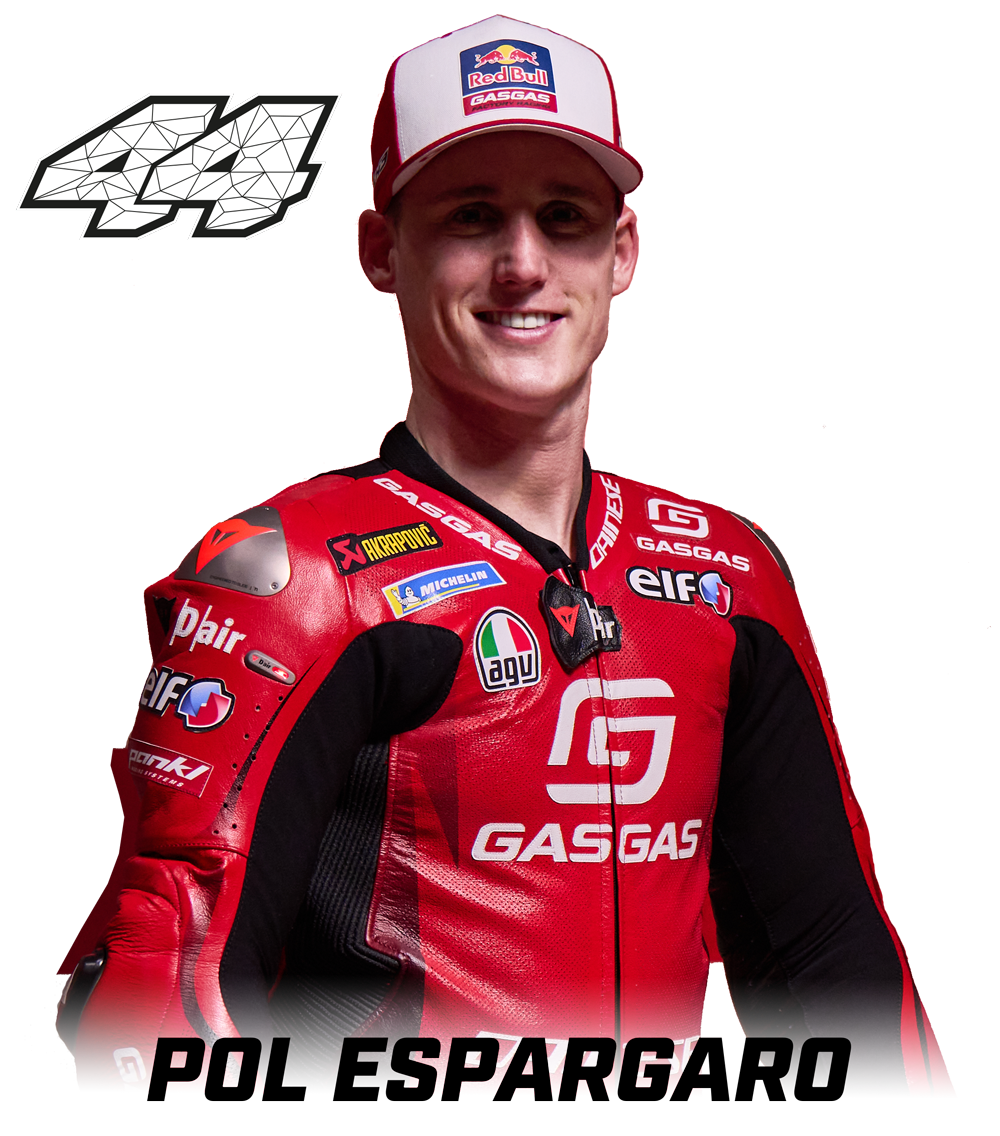 "Finally we are about to start the MotoGP season in Portugal. With twenty-one rounds, this is going to be a very long season and we will need to stay consistent all year long. We worked very well in both Sepang and Portimao Tests to start this new campaign in the best way possible. As the races go by, I think that our feeling on the bike will get better and better, and I hope that my personal feedback will be a great asset to improve the machine, so we can target points and get the results we want. Let's Get On The Gas!"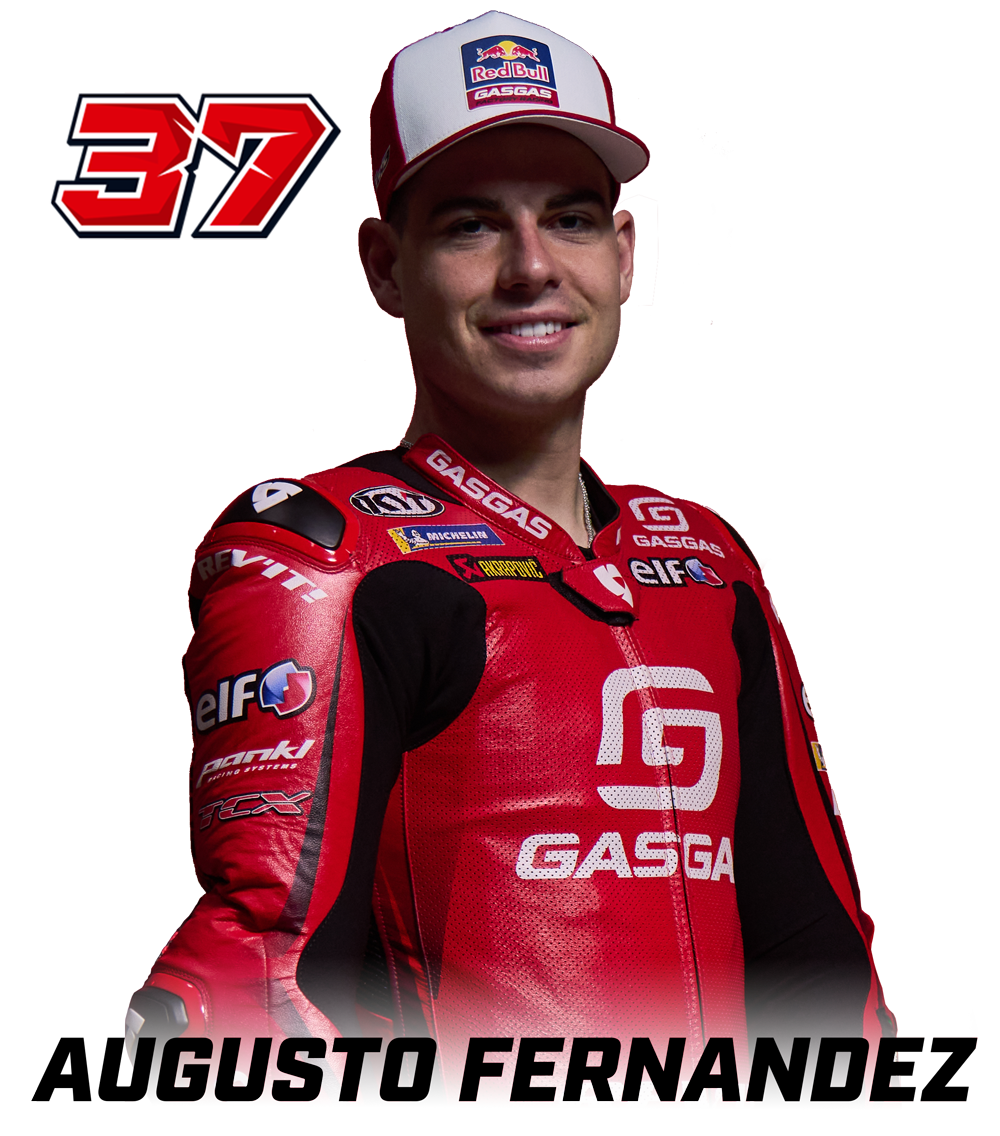 "After an intense pre-season and all the testing we did in both Sepang and Portimao, I am really excited to finally start the season and make my debuts in the MotoGP class. Taking the start of my first MotoGP race is going to be a very special moment for me, but I am up for the task! I hope to improve my feelings from the last test and get closer to my teammate and the top guys. Everyday will be a learning experience, so let's take it step by step!"
NICOLAS GOYON
TEAM MANAGER
"The time has finally come for us to go racing again and we are entering our first race week of the 2023 MotoGP World Championship, after a few months of hard work and preparation. The GASGAS Factory Racing Tech3 team is more than ready to start the 2023 campaign, set to be intense, but I am sure full of surprises.
We are really excited about our line up, a mix of experience and youth, and we believe that it is exactly what we will need to get the GASGAS flag flying high this season. Pol Espargaro comes with his huge experience in the MotoGP class which will help the engineers to develop the RC16 at its best, and I know that the wolf will be hungry for points and results.
On the other side of the garage, we will have Augusto Fernandez, current Moto2 World Champion and sole rookie of this campaign, who will need to be patient and learn how to be a MotoGP rider as the days and races go on. The pre-season has been very good to him and we are all happy about the work he did during both Sepang and Portimao Tests.
For the first time ever, our weekend format is changing from one race to two events, with the exciting sprint coming on board on Saturdays, in addition to the usual Sunday races. It will change our approach to the weekend as well as our way of working, but I am sure that it will make the MotoGP World Championship more exciting than ever for the fans. Let's GET ON THE GAS!"