Testing work resumed on Sunday morning at the Autódromo Internacional do Algarve for the second and last day of the Official Portimao MotoGP™ Test, closing officially the 2023 pre-season for the class. Spaniards Pol Espargaro and Augusto Fernandez closed the test in 18th and 21st after two hard-working days on their red GASGAS RC16.
The day was again set ideally for riders to complete their testing programmes on a dry track, with the sun shining nicely and no clouds to be seen. Pol Espargaro was the first to go on track this morning at around 10:00 am local time (GMT+0). After a rather difficult Saturday and an evening spent finding solutions to yesterday's issues, the GASGAS Factory Racing Tech3 seemed to find himself more comfortable on the bike today. He eventually managed to go under the bar of the 1'40 with a fast lap in 1'39.526 on lap 18 thanks to a change of bike's setting. In the afternoon, he focused on different areas, including getting the fast laps in. Lap after lap, he progressed through the lap times until reaching 1'38.974 within the final laps of the day. He closes the day eighteenth in the standings, 1.006 seconds from the fastest of day 2.
His teammate and rookie Augusto Fernandez continued his progression on the Portuguese layout with the main goal to develop the learnings from Saturday and prepare for his first ever MotoGP™ race at the opening round of the 2023 season in two weeks. With just seven laps in this morning, he had already improved from his best lap of Saturday by 0.435 seconds. Seven laps later, the Spaniard went under the 1'40 bar, in 1'39.907, a very encouraging step for the rookie. In a similar way to his teammate, he also dedicated his day to fast laps and race preparation, integrating a race simulation at the end of the morning. The outcome was positive, highlighted by Augusto's fastest lap set with his final lap. In the afternoon, he worked on time-attacks and eventually gained a few hundredths of seconds to set his fastest lap of the weekend in 1'39.667. After sixty-four laps, he sits in twenty-first in the standings, 0.693 seconds away from his teammate.
There is no more testing now, it is finally time to go racing! GASGAS Factory Racing Tech3 riders Pol Espargaro and Augusto Fernandez will be back in two weeks in Portimao for the opening round of the 2023 season! We'll see you on March 24-26!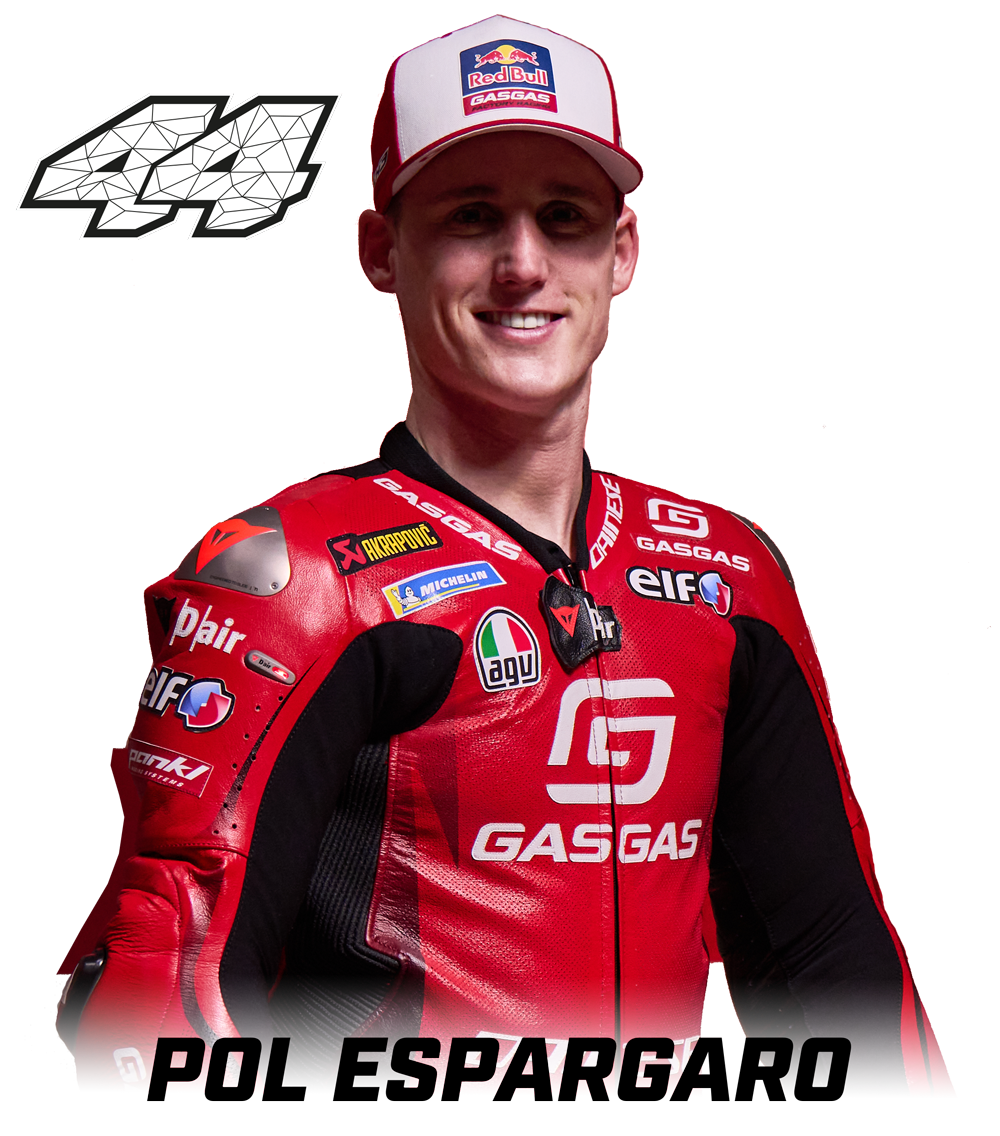 "Today was much better than yesterday so it feels good. We are just one second away from today's fastest man, which is not bad on this track. Of course, we would like to be higher in the standings, but we tried many things these two days. We worked on the race pace quite a lot and there are some positive things, but we are missing something, especially on this track on which our grip is not the best in the rear. We had a very productive day today, so I am happy. Let's go racing!"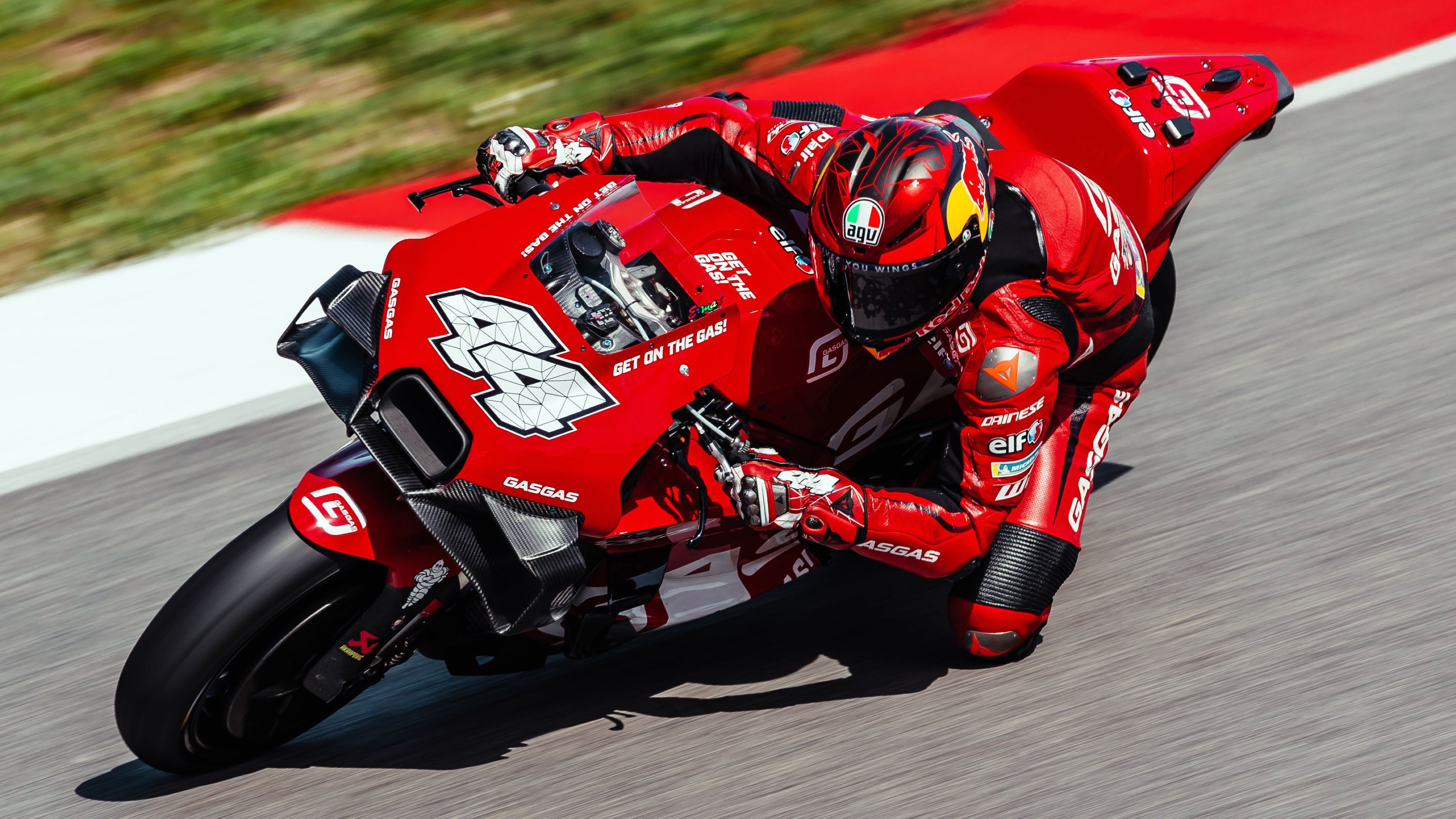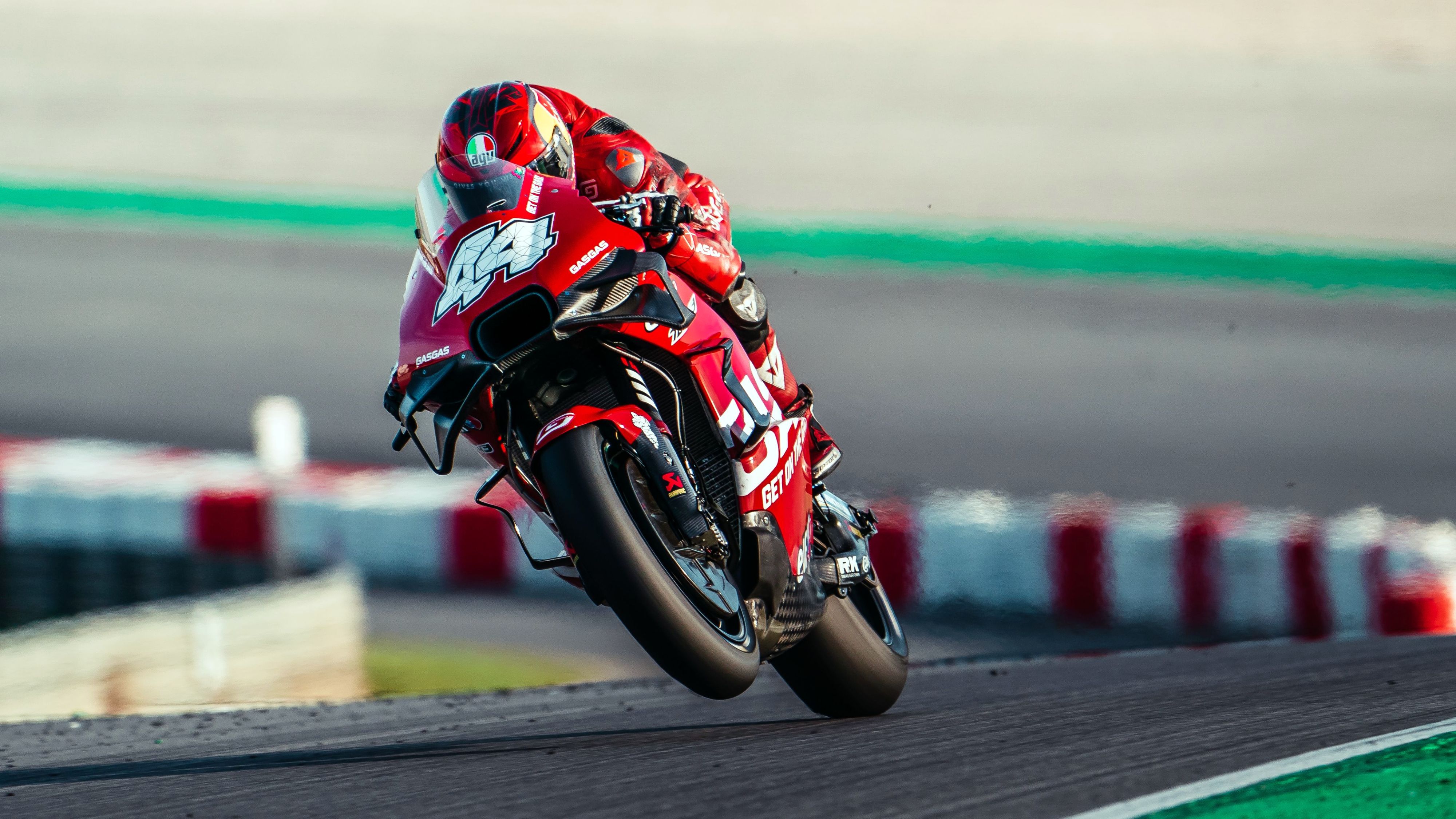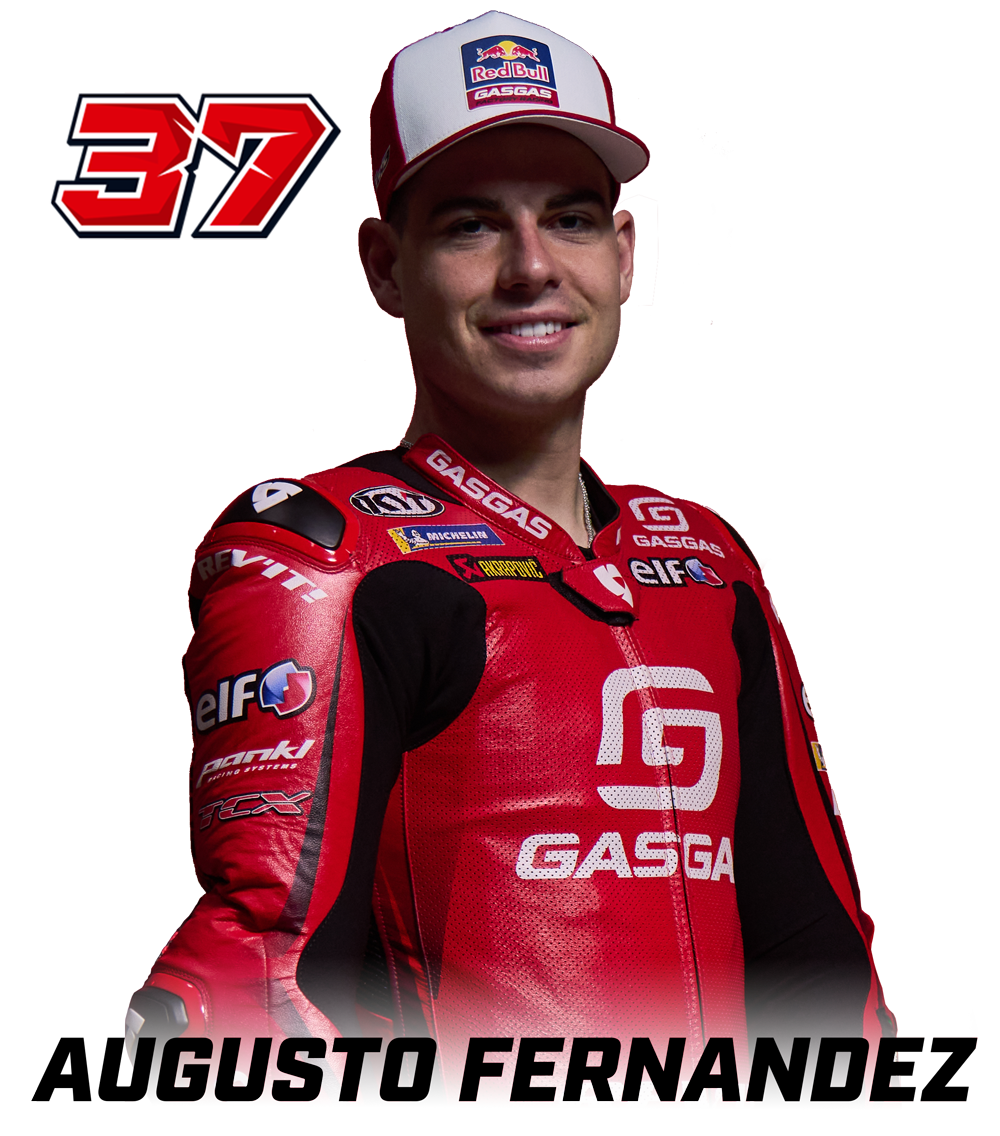 "We had a good morning and made good progress with the bike. We did a race simulation and I am happy because I had a good race pace and felt good physically. I was able to understand more things about the bike, such as tyre management and how to ride it in race conditions. In Moto2, I was always very good towards the last part of the races, so it is good that I am also able to replicate this to the MotoGP class. In the afternoon, we worked on a time-attack and I think that we still have a lot of work to do to understand how to get the maximum of new soft tyres."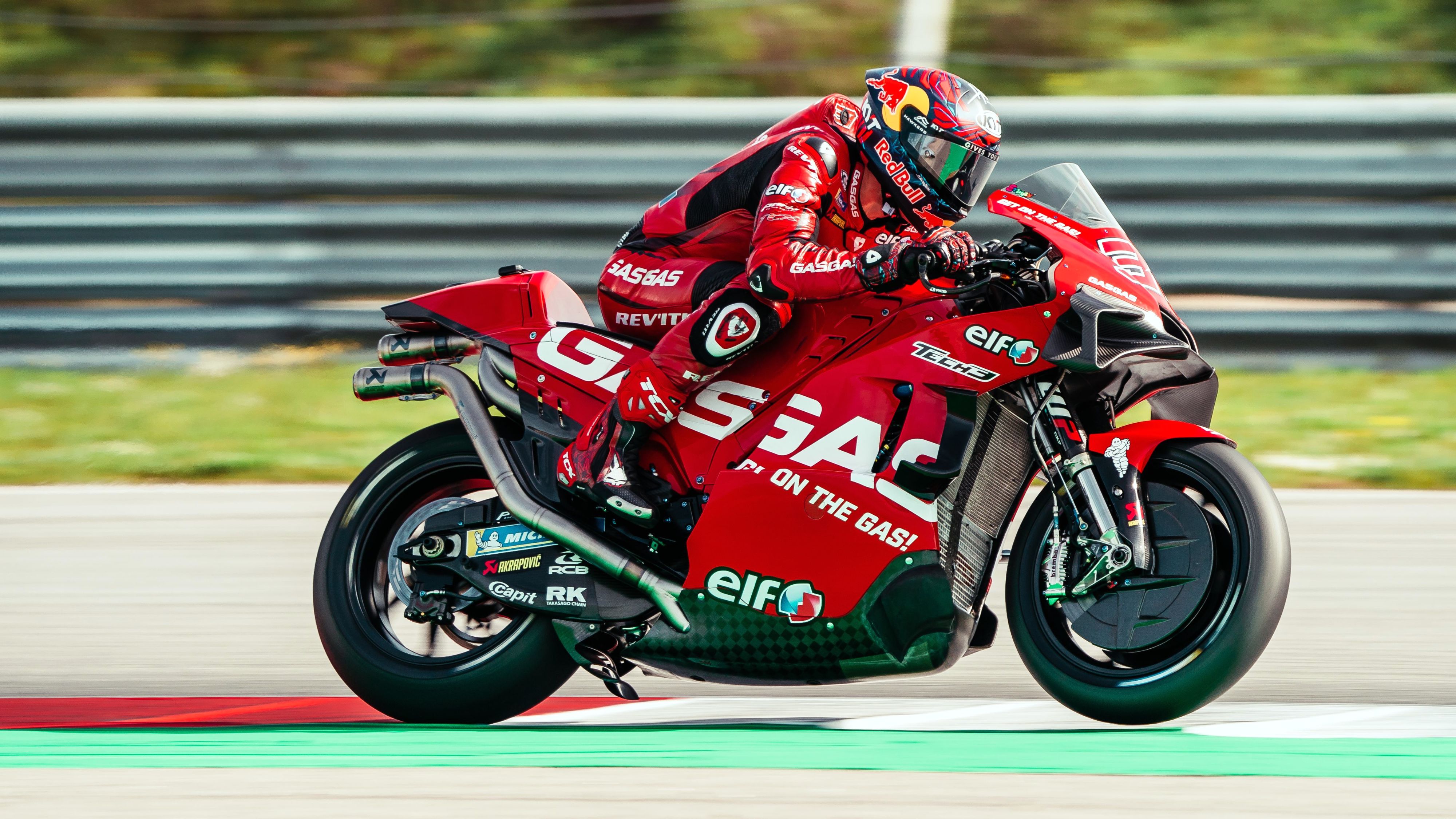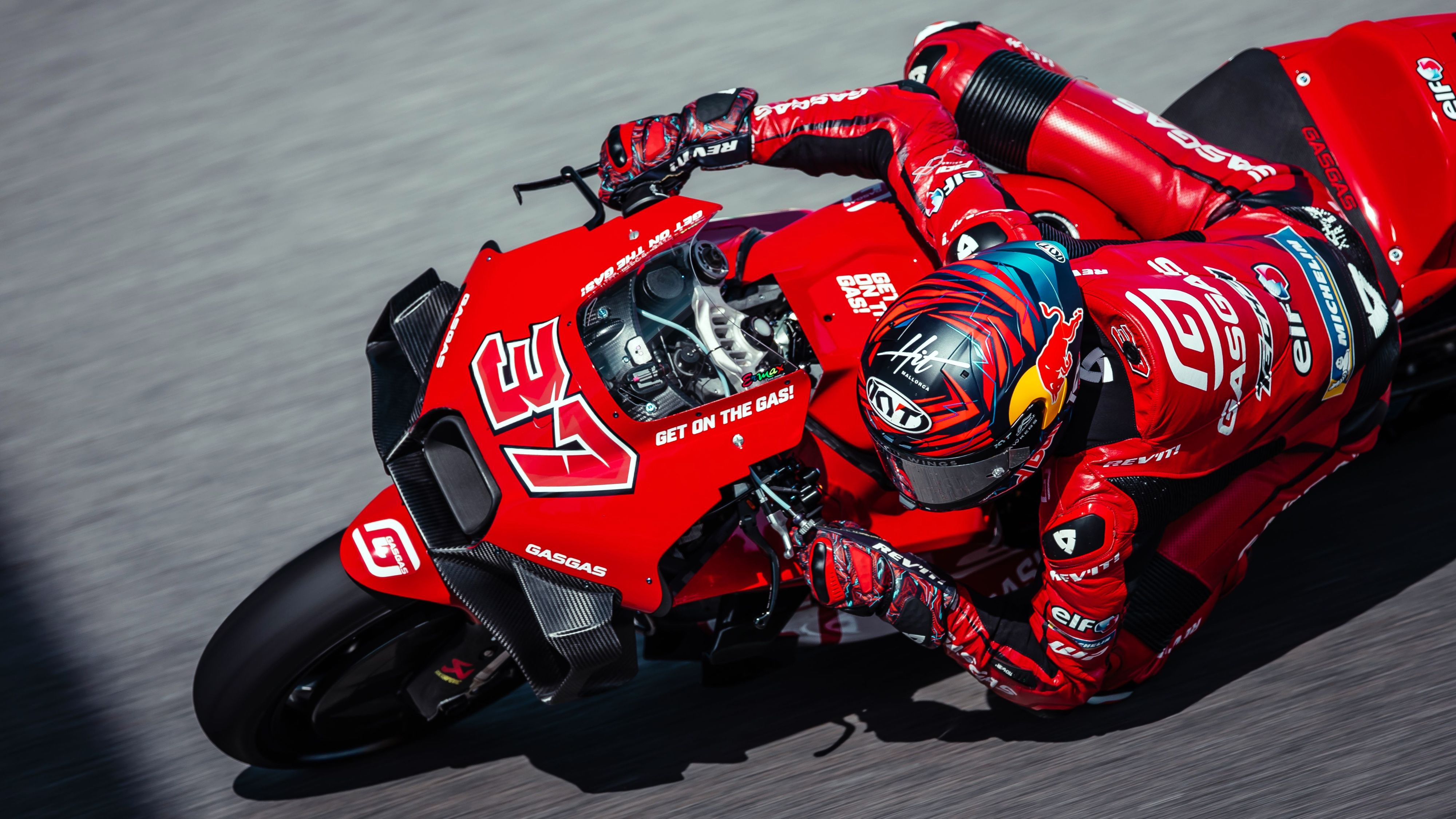 NICOLAS GOYON
TEAM MANAGER
"We just finished the pre-season with the final test in Portimao before we all finally start the championship here in two weeks. I would like to thank both our riders Pol Espargaro and Augusto Fernandez for their hard work over the past two days. All together, they did around 150 laps each, which is a lot of time on the track that allowed us to gather important data and information for the GASGAS Factory Racing Tech3 engineers.
Pol focused on trying to finalize a setup that suits him for the race in two weeks, but it has not been easy for him. He tried many options and it looks like towards the end of the day some positive came out of it as he registered his fastest lap of the weekend.
Our rookie Augusto worked hard and the day was highlighted by a race simulation with a total of twenty-two laps and twenty fast laps. What is very interesting is that he set his fastest lap at the very last lap of his simulation. It is promising because it shows that he has understood how to manage both his physical condition and his tyres.
Overall, we are satisfied with the work we did here in Portimao with both our riders. It was also the first time that our red GASGAS RC16 went on track and we were all really proud of our 2023 livery. We have two weeks to analyse the data, but we feel ready to race! Thank you to the whole team for their hard work, and we will be back in two weeks for the season opener !"