After back-to-back rounds in Catalunya and San Marino, GASGAS Factory Racing Tech3 extended its stay on the Adriatic coast for one more day as Augusto Fernandez and Pol Espargaro participated in key Misano MotoGP™ Official Test on Monday. It was an important day for the team, with rookie Fernandez taking as much time on track as he could to work on his weaknesses before heading to the next eight rounds of 2023, while Espargaro took the opportunity of a day without pressure to continue getting both confidence and pace back on the bike, a bit more than one month after his return to racing.
Rookie Augusto Fernandez got back to work this morning after a rather hard weekend, the first one of the season with no points scored. However, the Misano Test was a key day to get into the best shape possible ahead of the next eight rounds of 2023. On the menu today for the rookie, working on the few points he has often been struggling with during race weekends: tyres management, braking, and time attacks. Augusto went on track after 10:00 this morning, and by 11:00 he had already done twenty laps with a lap in 1'32.059. Halfway through the day, the rookie was the one who had spent the most time on track, with forty-nine laps and a best in 1'31.742, and had the ninth fastest lap of the morning. Amongst the things worked on today were trying a different engine specification, trying out a new suspension set up and riding with used tyres. There were positives for the rookie, who did his best time of the morning (1'31.742) with used medium tyres, getting very close from his qualifying time (1'31.678) from Saturday. A small lunch break, a bit of italian pasta to refuel, and the rookie was back at it again on track this afternoon a bit after 3pm. He continued the work from the morning with used tyres, took his time down to 1'31.686 with used tyres, 0.008 seconds from his qualifying time, but in addition also tried Michelin tyres for 2024, one at the front and one at the rear. Overall, it was a positive day for Augusto rode seventy-seven laps in Misano.
For Spaniard Pol Espargaro, the main goal of Misano Test was to get the laps in and the track time needed for him to regain confidence after a difficult round in San Marino, which saw him crash multiple times over the weekend. In addition to that, it was for him the first opportunity since his return to racing early August to really take his time, and work on what needed to be worked on, after four extremely intense rounds in the UK, Austria, Catalunya and San Marino. Track conditions were good, hot though, but that was enough for the number 44 to start the work this morning at around 10am on the Misano World Circuit Marco Simoncelli. In his first hour, he rode sixteen laps, with a best in 1'32.413. The next hour, he put the laps in across six different runs with another seventeen laps, during which he tried several settings to help him find the confidence and a good race pace. He improved his time to 1'32.055. Shortly after that, he continued to take his time down to 1'31.844, as he came closer to his Practice time from Friday. The pace was becoming most consistent, a good sign for the Spaniard who was just on the lookout for pace and feelings. A crash before lunch time was the call out for the end of the testing day following several crashes already in the weekend, and Espargaro closed the day with a total of thirty-nine laps, a best time of 1'31.844.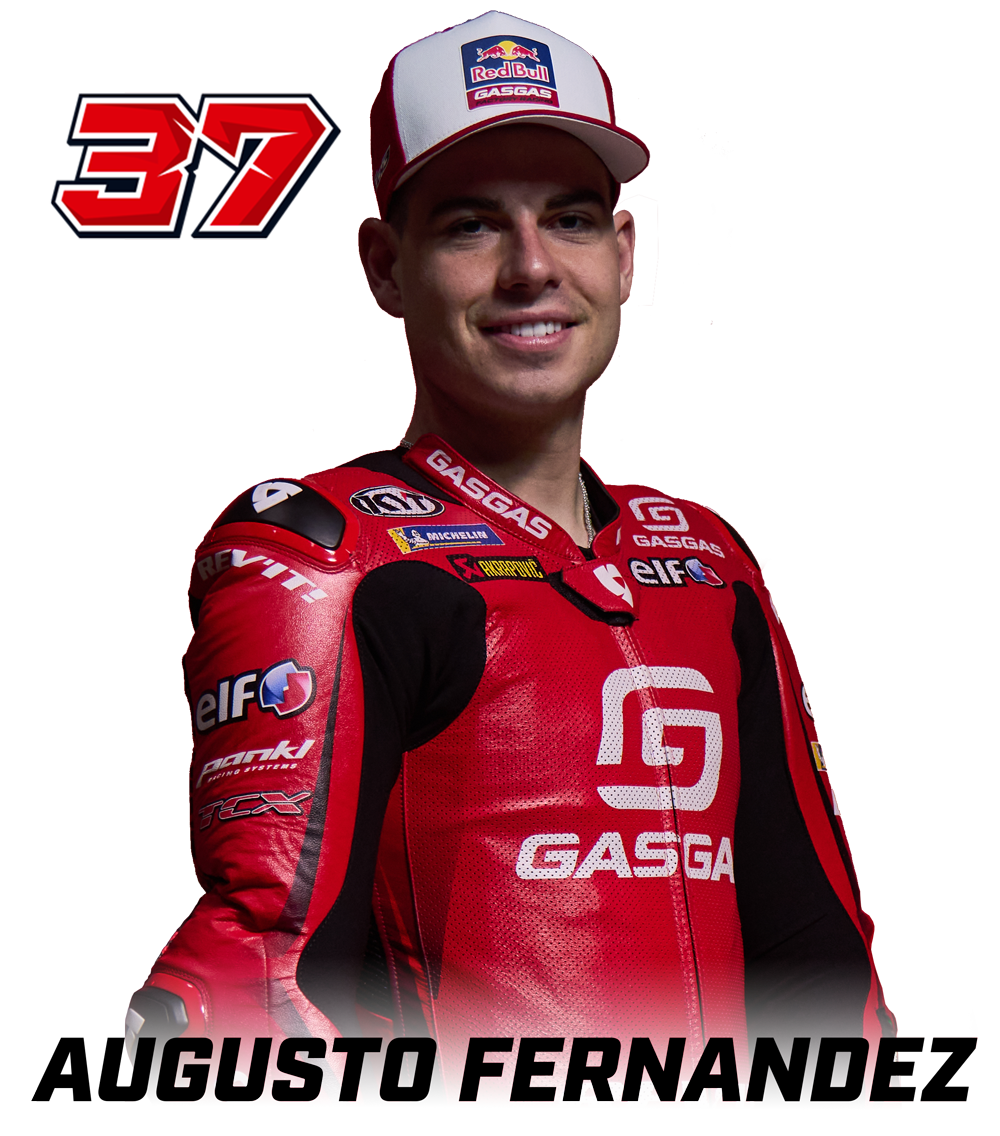 "We did a lot of laps today and focused on trying to improve our basis. We tried some new parts, there were positives and negatives, but I think that we made decent progress overall, which is going to be very important for the next eight rounds. Our pace was good all day, and I am especially happy because we rode our fastest time of the day with used tyres, and it was almost equal to my qualifying lap from Saturday. Great day with the team, thank you to all of them for their work today. We will rest a bit after two busy weeks, and head to India.."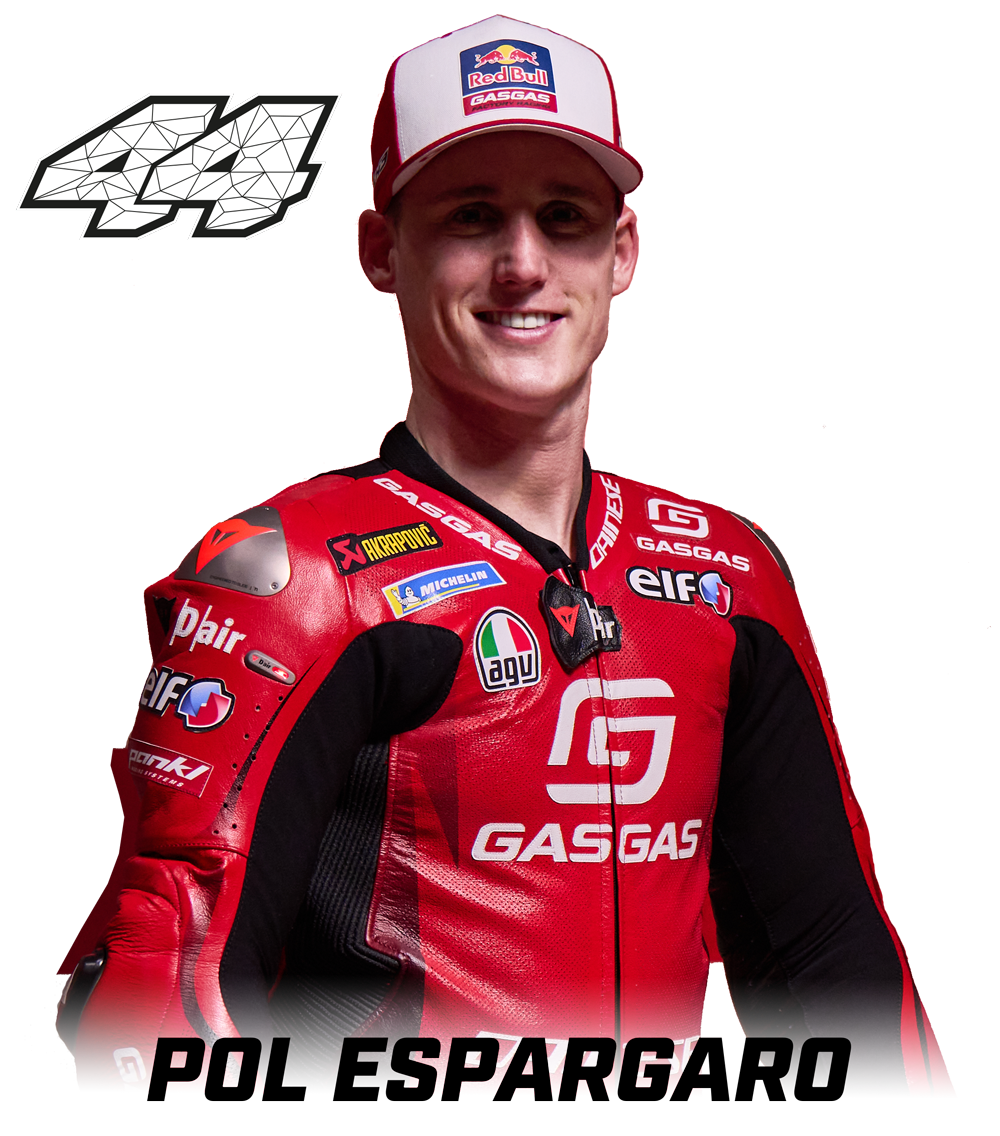 "Today, we tried to go back to the base, ride without too many additions or changes, so I could get back to a proper pace without the pressure of having to do a fast lap to go to Q2 or something else. Since my return, we had made some adjustments to help me perform better because I was not feeling 100% physically, so today we removed all these so I could get back to the bike I had started to work with before my injury. It felt good really, I rode, pushed, tried to test the limits of the bike. I did not test any new parts today, we focused on getting back to my origins, and we are getting there, so I am happy with the work we did this morning."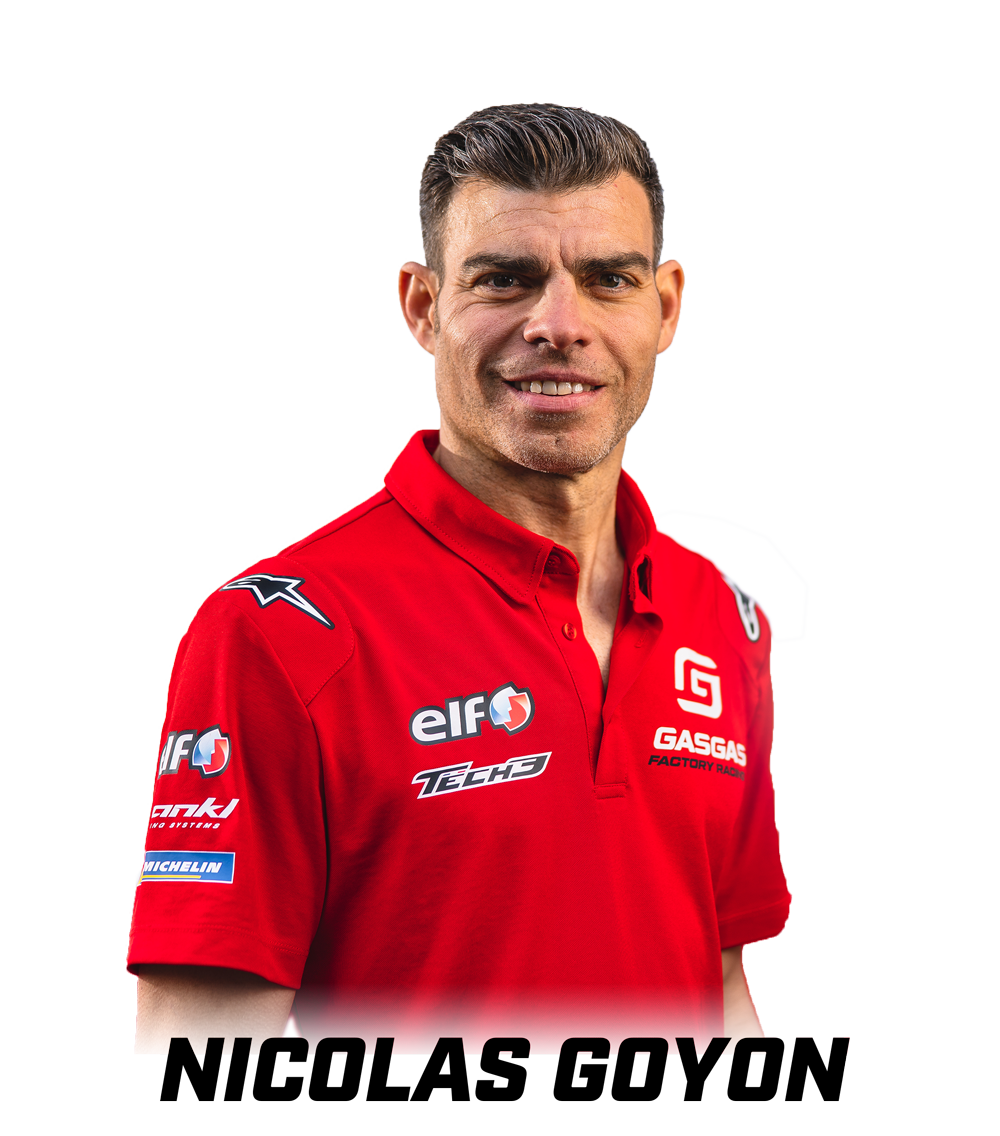 "It was a positive test for both GASGAS Factory Racing Tech3 riders. It was a very important opportunity for Augusto Fernandez to ride free of pressure and test different settings, because the 2023 new format with the Sprint on Saturdays does not allow much time for these things. It is always about performance during the race weekends, so today was very good for his progression. He rode about 300 km overall, tried different engine configurations for the Pierer Mobility engineers, different suspensions, and new tyres brought by Michelin. He leaves pretty happy with the feelings he had on the bike today, so it was a positive day for him. Regarding Pol Espargaro, today was very important because it was the first time since his injury that he was able to get the time to analyse and understand the directions that Pierer Mobility riders have taken since March. He tried some aergo to help him feel better on the bike, and it was very good overall. He crashed one time, but he pushed, tested his limits, and this is exactly what he needs to be doing to get back where he was before. It was a positive day for him too. Both riders and team need some rest after two race weekends in a row followed by a big testing day, so we will pack everything, get some rest, and get ready for our first Grand Prix of India!"