There was plenty of MotoGP™ action on Sunday at the Misano World Circuit Marco Simoncelli for the Gran Premio Red Bull di San Marino e della Riviera di Rimini, with the main race, showcasing the best riders of the world for the last time in Europe before the season finale in November. We saw the Ducatis dominate on their land, while rookie Augusto Fernandez struggled a bit in today's race, and despite all his efforts, he finished at the doors of the top 15, meaning that this is the first time of 2023 that the rookie closes a round with no points. His teammate Pol Espargaro did not find his way in Misano, and crashed during the race, a great shame as he had made a great start and had recovered to the top 15.
It had not been the easiest weekend until today for rookie Augusto Fernandez, who struggled to find both his marks and pace on the fast-paced Misano World Circuit Marco Simoncelli on Friday and Saturday. Qualifying was disappointing, and in yesterday afternoon's sprint, the number 37 could not find a good pace as well as struggling with low grip, and he took P19. In the warm up this morning, he made decent improvements as he seemed to have finally encountered the right direction to take, and was seventh of the ten minute-session with a lap in 1'32.178, an encouraging sign for the afternoon show. When lights went out at 14:00 LT (GMT+2) for twenty-seven laps, Fernandez' start was not ideal as he saw himself being pushed back to P21 after a busy and intense first lap. He was just behind his teammate who had already made it to P20 from the back of the grid. The struggle continued as he seemed to not feel that confident early in the race, and he dropped to P23 behind Joan Mir. Pace was not ideal, in the 1'33, and that was only from lap 9 that he went under the 1'33. Progressively, he started to find more confidence and was riding better laps. The Pirro-Miller crash gave the rookie the opportunity to jump to P17, behind Stefan Bradl, who he managed to pass shortly after to find himself behind teammate Espargaro, while Brad Binder had come back behind him after his crash. The number 44 was down, and Binder passed Fernandez. That left the rookie behind the fast Binder who was trying to make it back as much as he could. From then, Augusto's pace was really good, he rode in the low 1'32 behind the Red Bull KTM Factory rider. Both were riding faster than Franco Morbidelli. Eventually, Binder overtook Morbidelli, leaving Fernandez in P16. The fight for the point was on, but the rookie did not find the opportunity to overtake the Yamaha rider despite riding faster than him. A small mistake within the final lap ended his hopes of points, and he passed the checkered flag in P16. After an eleven round-streak, this is the first weekend without a point for the rookie this year. He will for sure look to rectify this quickly from the next round in India.
Pol Espargaro did not have either his dream weekend as things once again did not go his way. It could have been a different story without those 0.024 seconds missing on Friday in Practice, but that's how things went. Saturday saw Espargaro crash three times, and the confidence took another hit after this morning's big crash in the warm up. Pol returned to the pit box with quite a big scratch on his left forearm as the gravel had gone through his leather. Nevertheless, he regrouped for the race, as he really wanted to end the weekend well. From the back of the grid, he took a decent start, making it to P20 in one lap, and then P19 the next lap to find himself in the wheel of Stefan Bradl. His pace was quite strong from early in the race, and he was already riding in 1'32.672 on his sixth lap. He continued to push as he made an entrance to the top 15, just behind Franco Morbidelli. Unfortunately, he lost the front in his fifteenth lap, putting an end to his San Marino Grand Prix. This is a disappointing weekend for the Spaniard who was eager to make it back for his Catalan GP. Just before we head to India in a bit more than a week, both GASGAS Factory Racing Tech3 riders will have a full day of testing tomorrow here in Misano, which will be key for both of them as they aim to improve their bikes' performances before the overseas tour.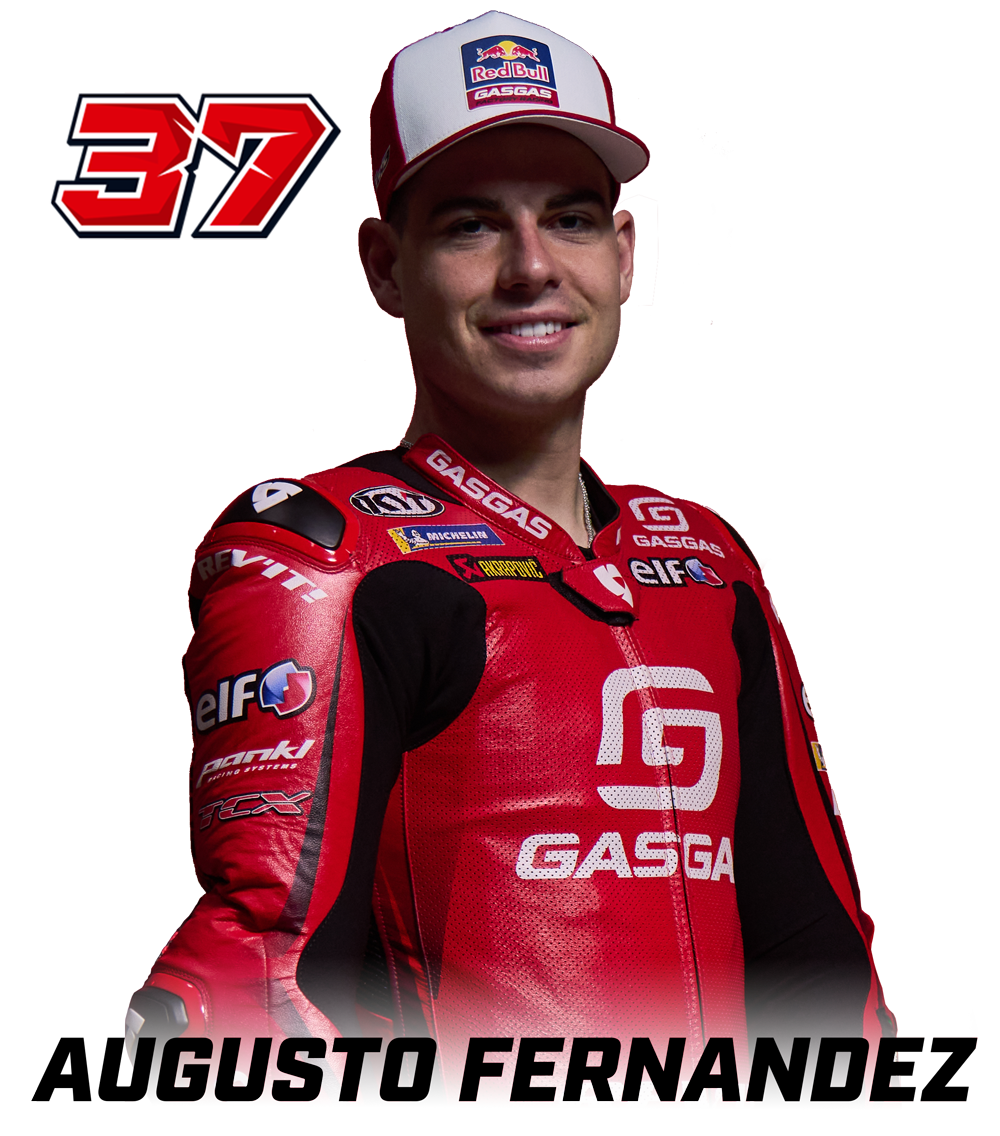 "It has been a hard weekend overall, and we finished the race outside of the points, which is not what we wanted obviously. My start was not the best one, I lost a lot of positions when lights went out, and then I was stuck behind a slower group, and could not manage to pass them for a while. Once I could finally get away from that group, I found a better pace, and found myself behind Brad Binder, so from there I tried to learn from him. I did decent lap times towards the end, in low 1.32, so we take these positives. We will analyse everything tonight, and get ready for our testing programme tomorrow morning in order to make some progress for the rest of the season."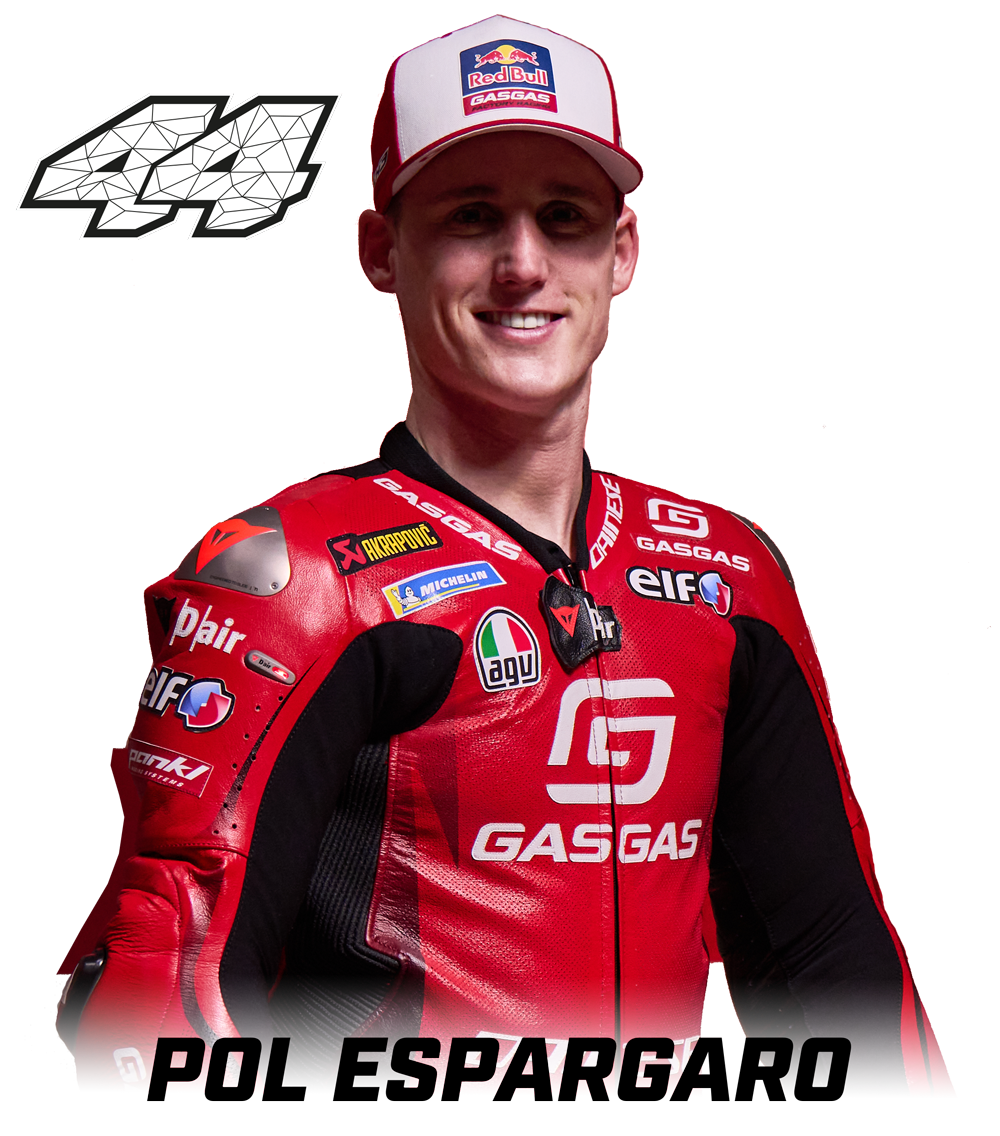 "First of all, I want to say sorry to my mechanics and all my team because I struggled a lot all weekend, and crashed many times. This morning in the warm up, we had a huge one. This afternoon, I was doing an ok race, I was behind Franco Morbidelli in the points, waiting for the last laps to attack, but then I lost the front and crashed. I am very disappointed because I had again recovered a lot of positions, but did not score points."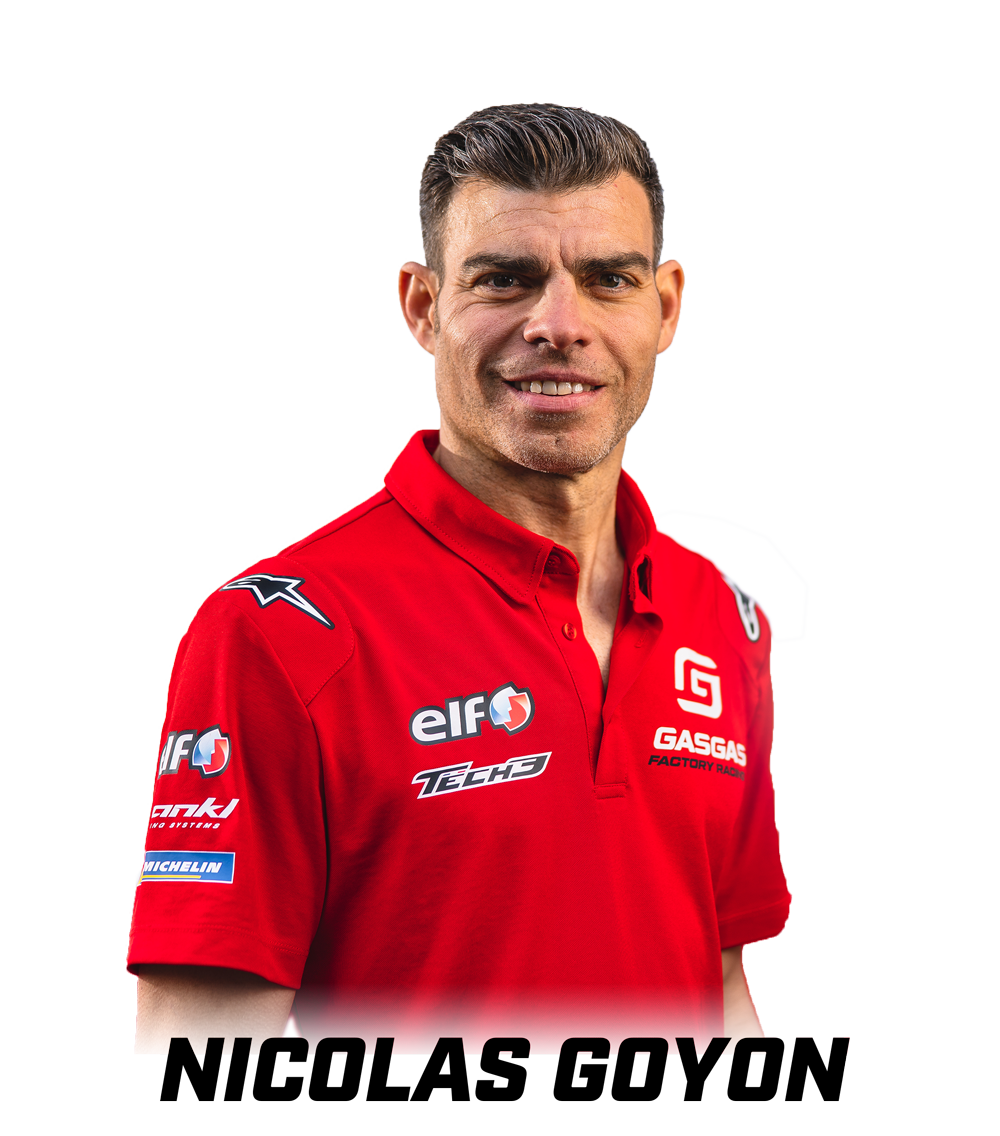 "It goes without saying that we just experienced GASGAS Factory Racing Tech3's most difficult weekend of the season. We could not score points, which is a big disappointment for all of us. We had some hopes on Augusto Fernandez' side, especially after his warm up this morning as he seemed to have found some good directions. However, he struggled in the race in the hot conditions, it took him a lot of time to reach a decent pace, then it was too late to fight for a decent result. We really need to improve both qualifying and the start of his races, if we want to achieve good results. On Pol Espargaro's side, he suffered too many crashes this weekend, which did not help to build his confidence. The race was difficult for him, he suffered a lot physically, and ended up with the crash, which is a huge disappointment for him. We have an important test tomorrow, so luckily, both riders will be able to fully focus on themselves to improve their performances, before we start the fly-away races."