1 244 km later, from the mediterranean coast to the adriatic coast, GASGAS Factory Racing Tech3 is already gearing up for another weekend of MotoGP™ action as the team has travelled from the Circuit de Barcelona-Catalunya to the iconic Misano World Circuit Marco Simoncelli for round 12, the Gran Premio Red Bull di San Marino e della Riviera di Rimini. After a busy round on GASGAS soil, Augusto Fernandez and Pol Espargaro are already focusing on what will be the final race in Europe before the paddock travels overseas for seven rounds, a tour which will be inaugurated by the Grand Prix of India, on Sep. 22-24, 2023.
Everything came together in the end in Barcelona for rookie Augusto Fernandez, who after an average start to his Catalan campaign last week, managed to pull out a brilliant P9 finish in Sunday's race, a position he had to fight hard for, following a disappointing qualifying. A new challenge already awaits the MotoGP™ rookie on the Misano World Circuit, as he will once again have to find his marks with the RC16 on a new layout. As it has been the case lately, Augusto's main target will be trying to reduce his gap to the fastest riders from Friday, as he aims to achieve better qualifying results to give him an extra boost for the races. If that will be a challenge, his good results from the past on the 4.2 km layout will for sure give him confidence, after he has already won the event and scored podiums in the Moto2™ World Championship.
Teammate Pol Espargaro will be looking to bounce back from a very unlucky weekend at his home GP, which saw him end up with two DNFs, one due to a crash in the Tissot Sprint, and the second one caused by a technical issue. However, there is no time to lament as there is already a new chance to do something good, and the GASGAS Tech3 rider is already focusing on the possibilities to achieve a positive weekend before flying away mid-september. With its decent long straights and some fast corners, the Misano World Circuit is one that the Spaniard enjoys a lot, after he has already been on the podium in MotoGP™ with two different manufacturers, and won the event in the inferior category. Espargaro has been back in the saddle for a month now, and speed, feelings and physical form have improved so much already, so he will be looking forward to making another step this weekend, as he heads to one of his favorite circuits.
European fans, enjoy the weekend, because this one will be the last 'normal' one for you to follow us before the finale in Valencia, Spain. Overseas fans, just one last one before we race on your time zones! Either way, whether you are in Europe, from the Americas, Asia or anywhere else, get yourselves ready for another action packed weekend of MotoGP™! The San Marino Grand Prix action will kick off on Friday with Free Practice 1 at 10:45 LT (GMT+2), followed by Practice at 3pm Italian time. Things will heat up on Saturday with the qualifying sessions in the morning starting at 10:50 LT, which will be preceded as usual by FP2, at 10:10. Tissot Sprint number 12 will be ready to go in the afternoon, at 15:00 LT for thirteen laps of madness. Then on Sunday, Augusto Fernandez and Pol Espargaro will line up on the grid for the main race of the Gran Premio Red Bull di San Marino e della Riviera di Rimini, at 14:00 GMT+2 for twenty-seven laps.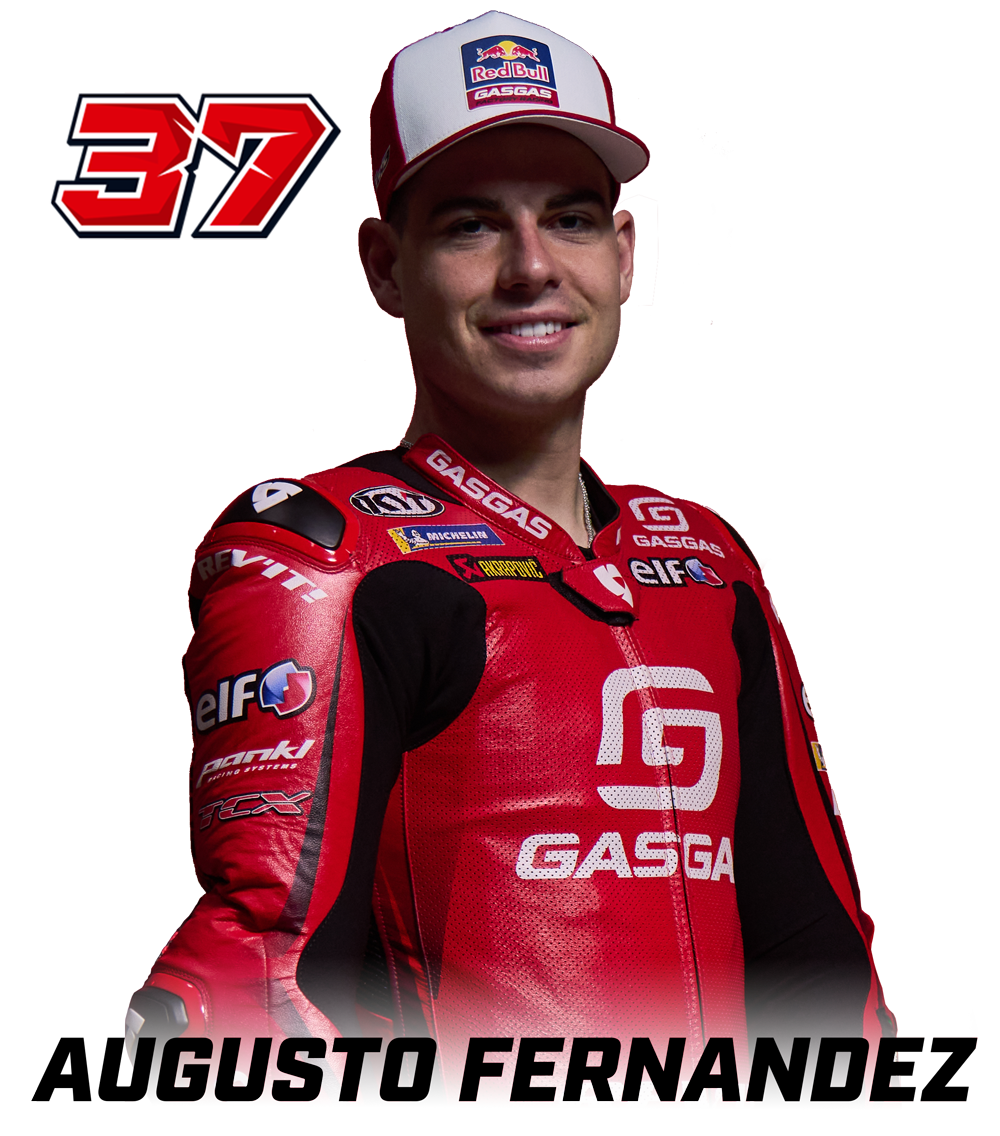 "Ready for this back-to-back round after a positive weekend in Catalunya. I like the track in Misano, I have won there in the past, and last year I was on the podium. I am excited to be already jumping back on the bike, but we have a big target: trying to improve our Fridays so we can place ourselves in a better position in qualifying. It is not that easy to be already performing on Friday when you are a rookie, but this is our main target if we want to be able to start races more at the front to finish in the Top 10 more regularly."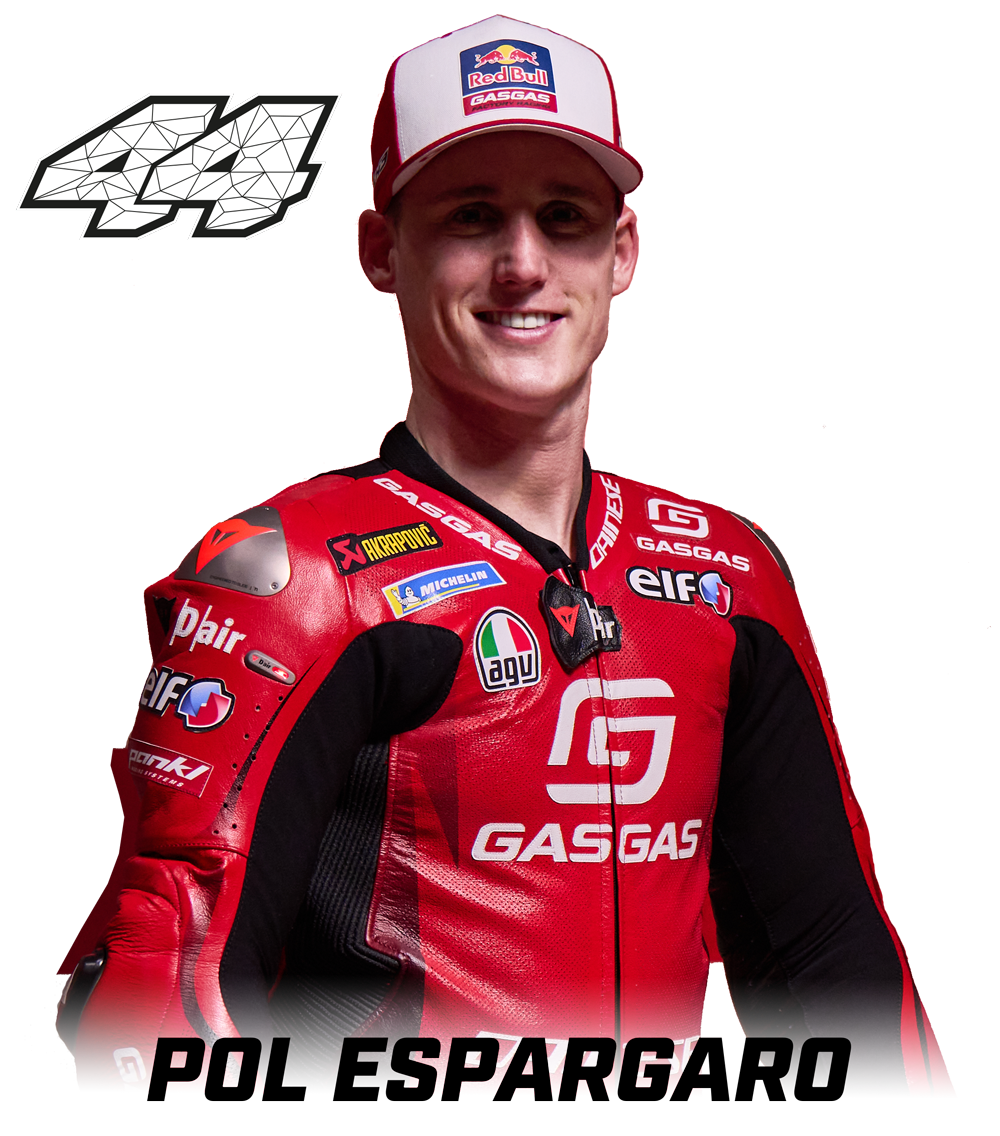 "I have been fast in the past in Misano, I won in Moto2, been on the podium in MotoGP, so the Misano World Circuit Marco Simoncelli is a place where I like to go, and to ride. Of course, we are still catching back the speed, the feelings, and the physical form, but I think that after three rounds we are already in a much better place than one month ago, so let's see how we will feel with the GASGAS RC16 this year. Looking forward to this round!"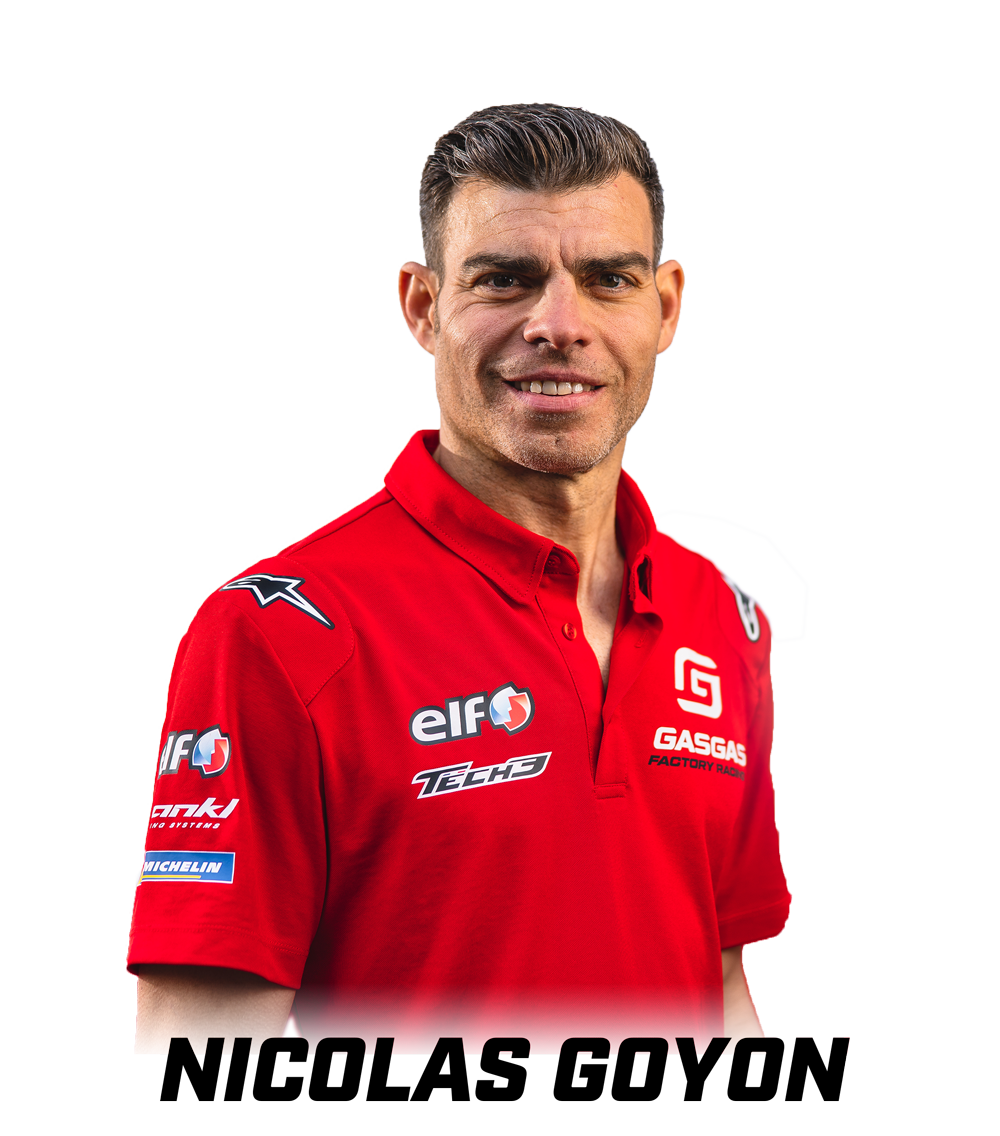 "From the mediterranean sea to the adriatic coast, we have travelled 1200 km for the Gran Premio Red Bull di San Marino e della Riviera di Rimini. The Misano World Circuit Marco Simoncelli has one of the fastest corners of the tour, and our strong aero will play a key role to stabilize the bike, so we are expecting strong results. Augusto Fernandez is heading to Misano with a lot of confidence after he scored his fourth Top 10 of the season in Barcelona. He finished on the podium last year in Moto2 here, so it is also a place that he likes a lot, and I think that a strong qualifying will help him target higher positions in the race. On his side, Pol Espargaro will come here with a revenge spirit. In Barcelona, his speed was very competitive, but for different reasons he could not finish both the Sprint and the race. His physical condition is now almost back to normal, he loves this place, so I think he can have a good weekend. As the sun will shine in the sky, I believe that we have everything in our hands to shine too in Misano this weekend."