That's another Super Saturday in the bag for GASGAS Factory Racing Tech3 on GASGAS soil at the Gran Premi de Catalunya. After qualifying in nineteenth in the morning, Augusto Fernandez took P17 in the afternoon Tissot Sprint, while teammate Pol Espargaro qualified in fourteenth. Unfortunately, a small mistake forced him to head straight into the gravel during the Sprint, and took him down, leaving him with an unlucky DNF
Rookie Augusto Fernandez continued to find his marks on Saturday at the Circuit de Barcelona-Catalunya. The GASGAS Tech3 rider rode his fastest lap in 1'41.105 in Free Practice 2 as he took P15 of the session, just before heading to qualifying 1. A small breath of panic started to take over the paddock when very light drops of rain started to fall just minutes before QP1, but luckily that fainted quickly, leaving the track dry. The rookie joined a few big names (Marc Marquez, Jack Miller, Fabio Quartararo,…) in Q1, and rode his best in 1'39.794. That was a bit short to make it to the next qualifying session, and it meant that he qualified in nineteenth for Tissot Sprint number 11 of 2023. When lights went out at 15:00 local time under dark clouds, the Spaniard took a decent start and went to P15 within one lap to find himself behind Luca Marini. On lap 3, he rode his fastest lap of the race in 1'40.367. However, low grip has been a known issue of the Catalan layout, and the Spaniard appeared to suffer a quite big front tyre drop quickly into the race, which saw him losing positions to his rivals, including teammate Pol Espargaro. He then found himself in a fight with Jack Miller and Franco Morbidelli, managed to overtake the KTM Factory Racing rider, but was overtaken shortly after that. Morbidelli eventually passed the two of them with only a few laps to go. Augusto Fernandez completed the Tissot Sprint in seventeenth, not the result he was hoping for, but luckily there is another chance tomorrow in the main race.
After missing out on a Q2 ticket by 0.028 seconds on Friday, Pol Espargaro had another shot this morning in qualifying. Before that, there were another thirty minutes of free practice to prepare in the best way possible. At 10:50, he joined his teammate on track for Q1 as he tried to come on top of the rest. He rode his fastest in 1'39.330, but this time that was 0.260 seconds too short to make it to the next qualifying session, with Miguel Oliveira and Marc Marquez making the cut. That meant that he lined up in P14 on the grid for the Tissot Sprint in front of home fans. At the race start, the Catalan did not handle his start perfectly, appearing to struggle with his clutch. When corner 1 came in, he found himself a bit stuck with Luca Marini overbraking, which caused the GASGAS Tech3 rider to lose his right wing, a key asset to ensure the perfect stability of the bike. He had to quickly find new reference points without it, and once he did so, he started to recover progressively, even overtaking teammate Augusto Fernandez and Jack Miller. Unfortunately, as he struggled to brake, he made a mistake in turn 4 of lap 4, went straight into the gravel, and fell. That's a DNF for Pol today, but luckily there is another big chance to do something good on Sunday's race, when lights go out at 14:00 on Catalan lands!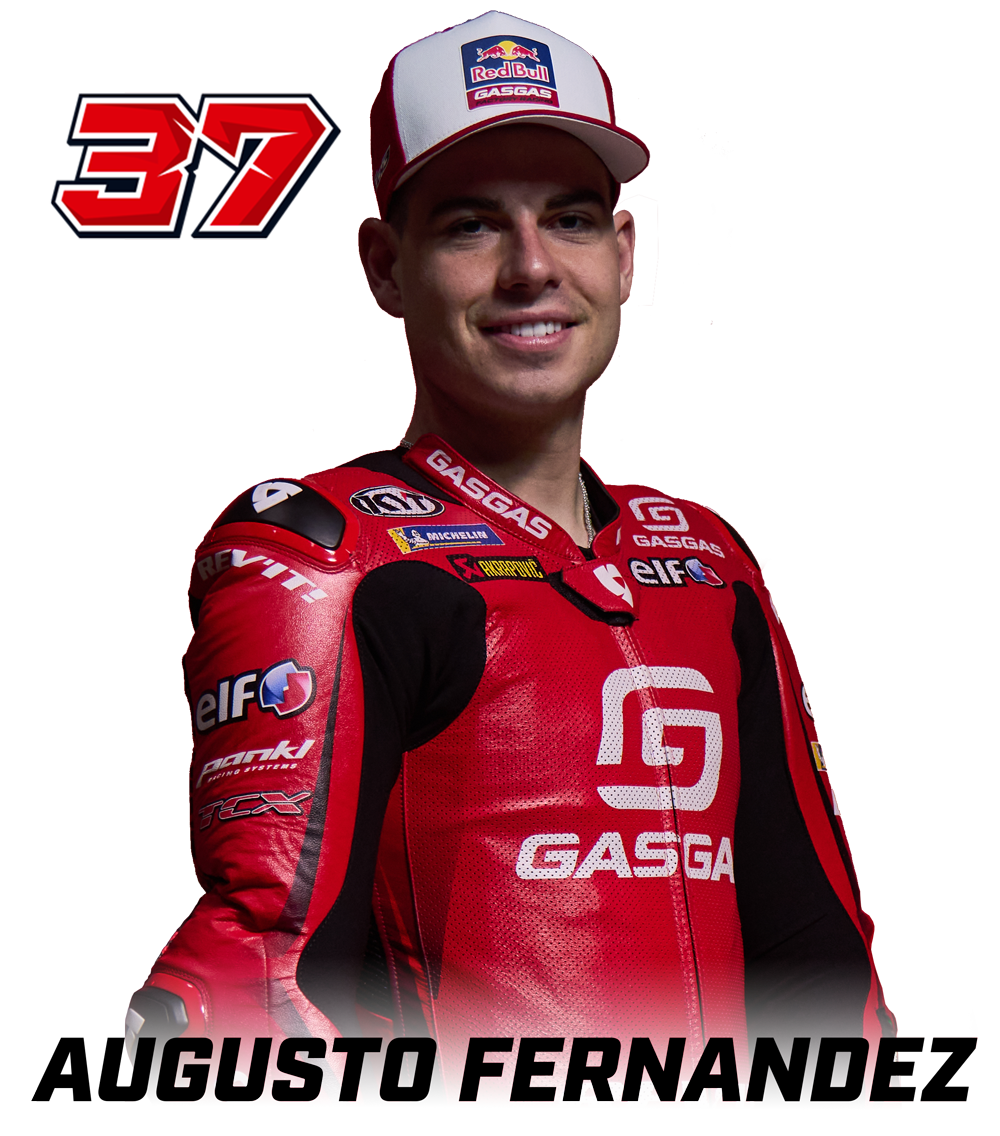 "With the track conditions and the low grip, we were expecting a big drop at the front tyre, but not that big to be honest, so that was a bit more difficult to manage. And luckily, it was not that hot this afternoon. If it is hotter tomorrow, the race will be even more difficult. Anyway, when the race started, we quickly lost the group because of this drop, so I tried to survive with my front tyre. We will work hard tonight to try preventing the tyres from dropping as much as we can, but this will be a big challenge for the main race. I hope that we can do better than today on the long distance."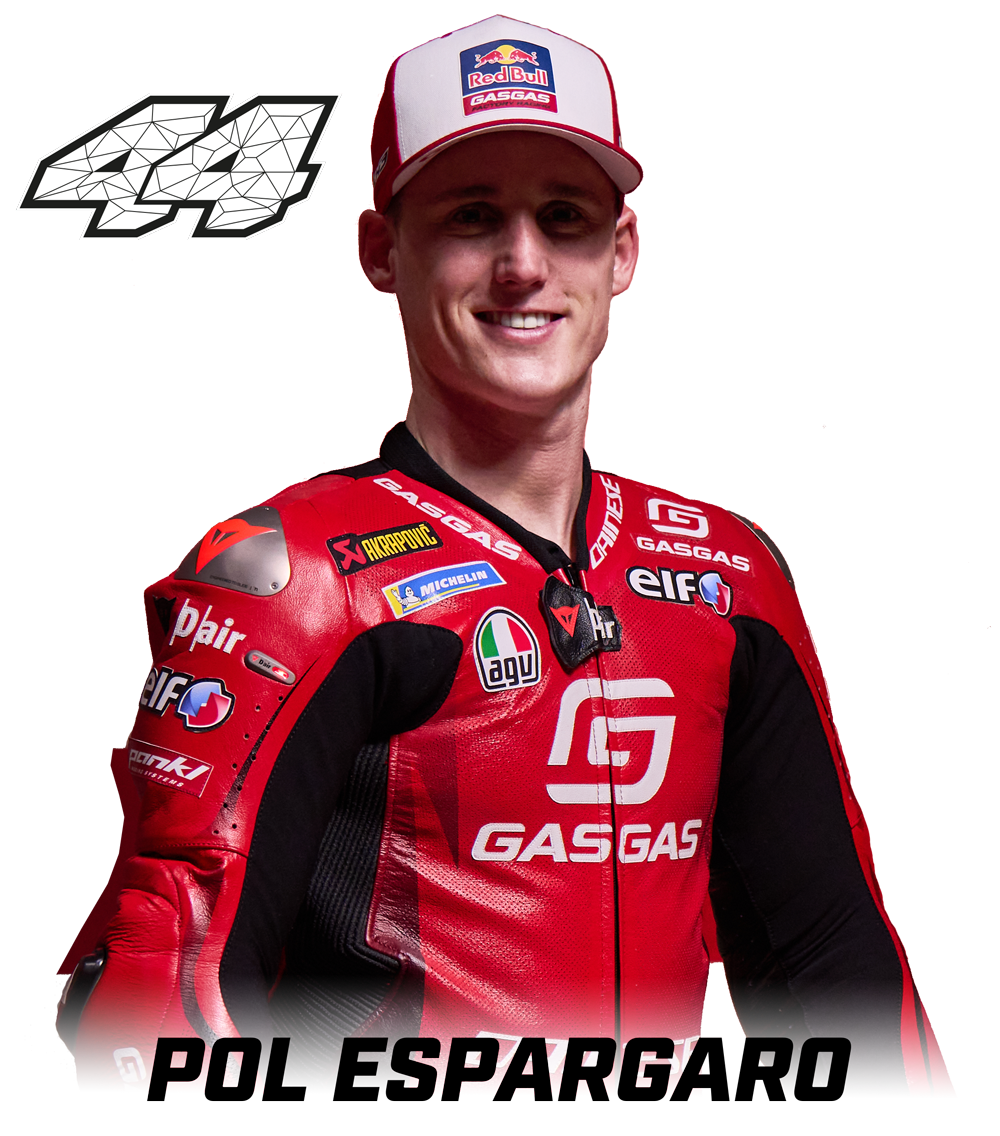 "I took a bad start in the Sprint because I was having a problem with the clutch. Then in the first corner, Luca Marini was inside, he overbraked, so it was a bit messy, and I lost my right wing. From that point, the stability of the bike was difficult to manage, and I had difficulties stopping. I tried to recover, overtook my teammate, Jack Miller, but then braked too hard, made a mistake and went into the gravel. DNF for today, but I am looking forward to trying again tomorrow."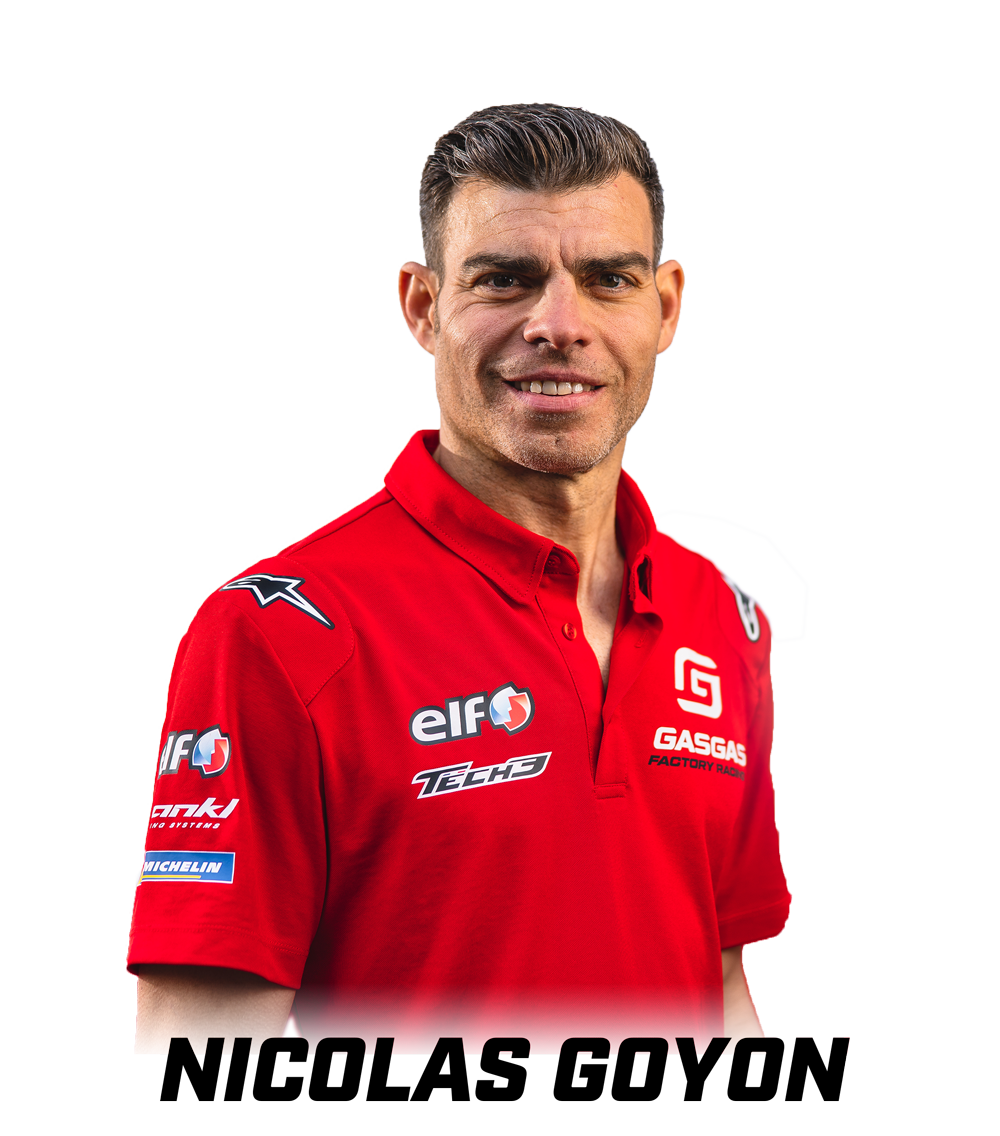 "Challenging weekend at the moment for the team on GASGAS lands. The Circuit de Barcelona-Catalunya requires a specific riding style because it has low grip, and at the moment, both Augusto Fernandez and Pol Espargaro are suffering from these conditions. Augusto struggled to find a comfortable and fast pace, so he is working on trying to solve some front issues to help him get to that pace. He had the Sprint to evaluate what they need to focus on tonight to bring improvements for tomorrow's race, so he will study carefully all the data with his team tonight. Regarding Pol Espargaro, he touched some riders at the Sprint start, and lost one wing. After that, it was difficult to ride the bike, and he made a small mistake in turn 4, went into the gravel, and dropped the bike. A shame, but his pace was good, so he will try again tomorrow!"