The Gran Premi de Catalunya is officially underway after GASGAS Factory Racing Tech3 boys Pol Espargaro and Augusto Fernandez completed the first day of the eleventh round of the season. With the MotoGP™ class back on Spanish lands, there will be many serious contenders for the two trophies on the line this weekend, with many riders knowing the Catalan circuit like their pocket – as the saying says. Conditions were perfect as the stage was set for a beautiful show, with GASGAS Factory Racing Tech3 eager to perform on GASGAS soil. Espargaro completed a great day at home, rounding up day 1 in P11, while Fernandez sat in P16 in the standings.
Thrilled to be able to ride his beloved red RC16 at home, local boy Pol Espargaro started his Catalan campaign pretty well this morning as he claimed P6 (1'40.917) of FP1 after seventeen laps completed, 1.106 seconds away from brother Aleix Espargaro who dominated the morning session. That was a promising session, but the first highlights of the weekend were obviously scheduled for the one hour-Practice session, having become now more than ever key for the qualifying 2 tickets. Feeling pretty confident on the layout, the Catalan completed a positive Practice session on Friday afternoon. Working and improving lap after lap, Espargaro was just outside the top 10 within twenty-minutes to go, and things only got better for the number 44 who went under the 1'40 on his sixteenth lap. When it was time for everyone to get the fast laps in, Pol was provisionally qualified for Q2, a position he seeked to maintain until the checkered flag. He rode a great last flying lap in 1'39.721, but came out short by just 0.028 seconds from making it to his first Q2 of the season. He completed the day in P11, and will be eager to finally get 'that' Q2 ticket he wanted so badly today, when qualifying 1 starts at 10:50 local time.
Rookie Augusto Fernandez was also super motivated to fly the GASGAS flag high in Barcelona, after a challenging weekend in Austria two weeks ago. He did appear more comfortable today on track and was much more competitive starting from FP1 this morning. Of course the competition was high with the rest of the class having already decent experience on the Catalan layout, but that did not prevent the rookie from demonstrating promising pace. He finished the first free practice in P14 with a best lap in 1'41.218. In the afternoon, track conditions became tougher with very low grip, but the Spaniard was still able to improve lap after lap, until he reached his fastest lap of the day in 1'39.891. It placed him sixteenth in the standings, but that was only 0.198 seconds from the top 10. The fight for the two Q2 tickets will be a tough one, but Augusto Fernandez has all his chances to make it to the final qualifying. The MotoGP™ action will return in the morning at 10:00 LT with Free Practice 2, followed by the qualifying session. Later on, GASGAS Factory Racing Tech3 boys will line up for the Tissot Sprint at 15:00 (GMT+2). See you tomorrow!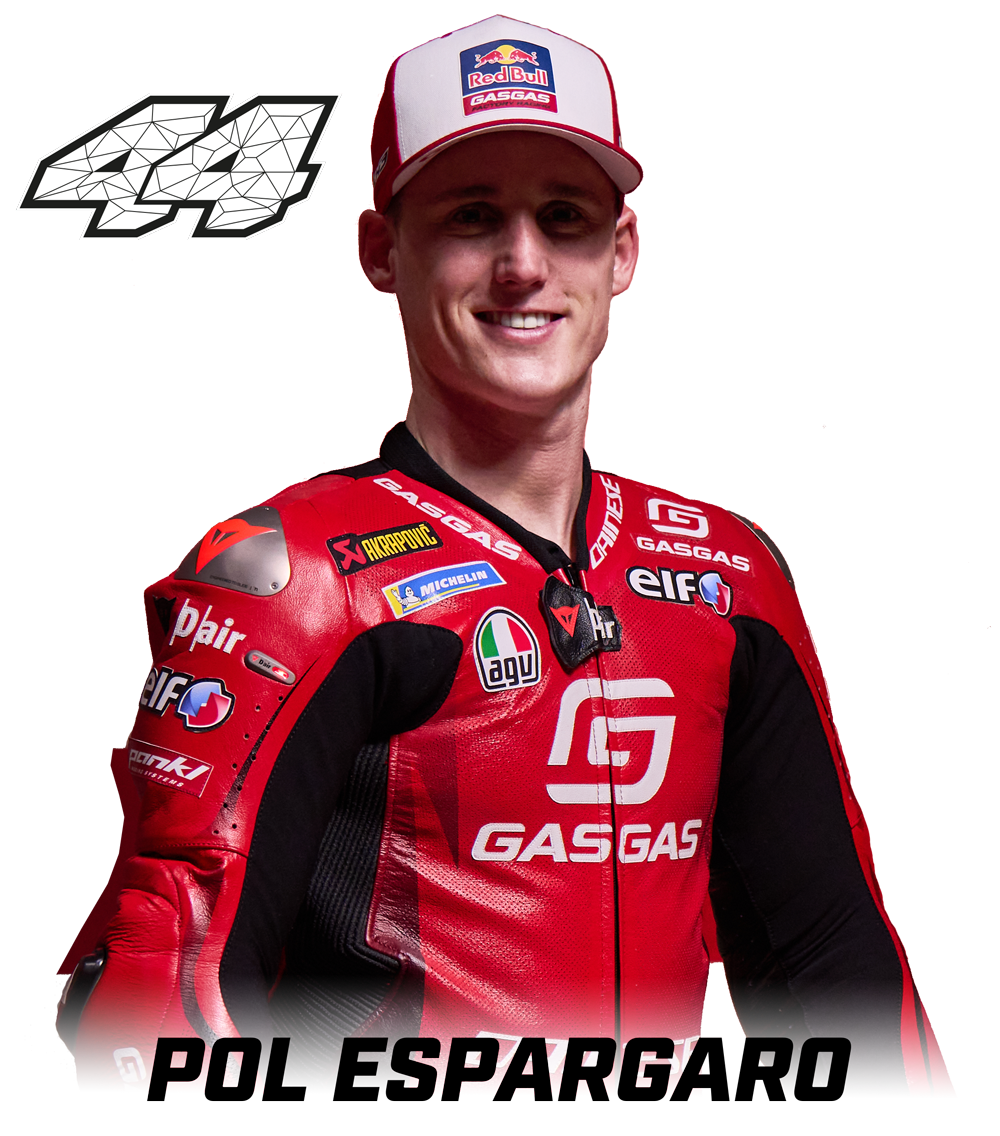 "Of course I am a little bit disappointed because I missed Q2 by so little. We were doing a great job today, and with twenty minutes to go in Practice, I was already P11, so there was potential. We had small issues on the bike, and I am sure that if we had not had them, we could have been on the good side of the table. Tomorrow we will need to go again and push."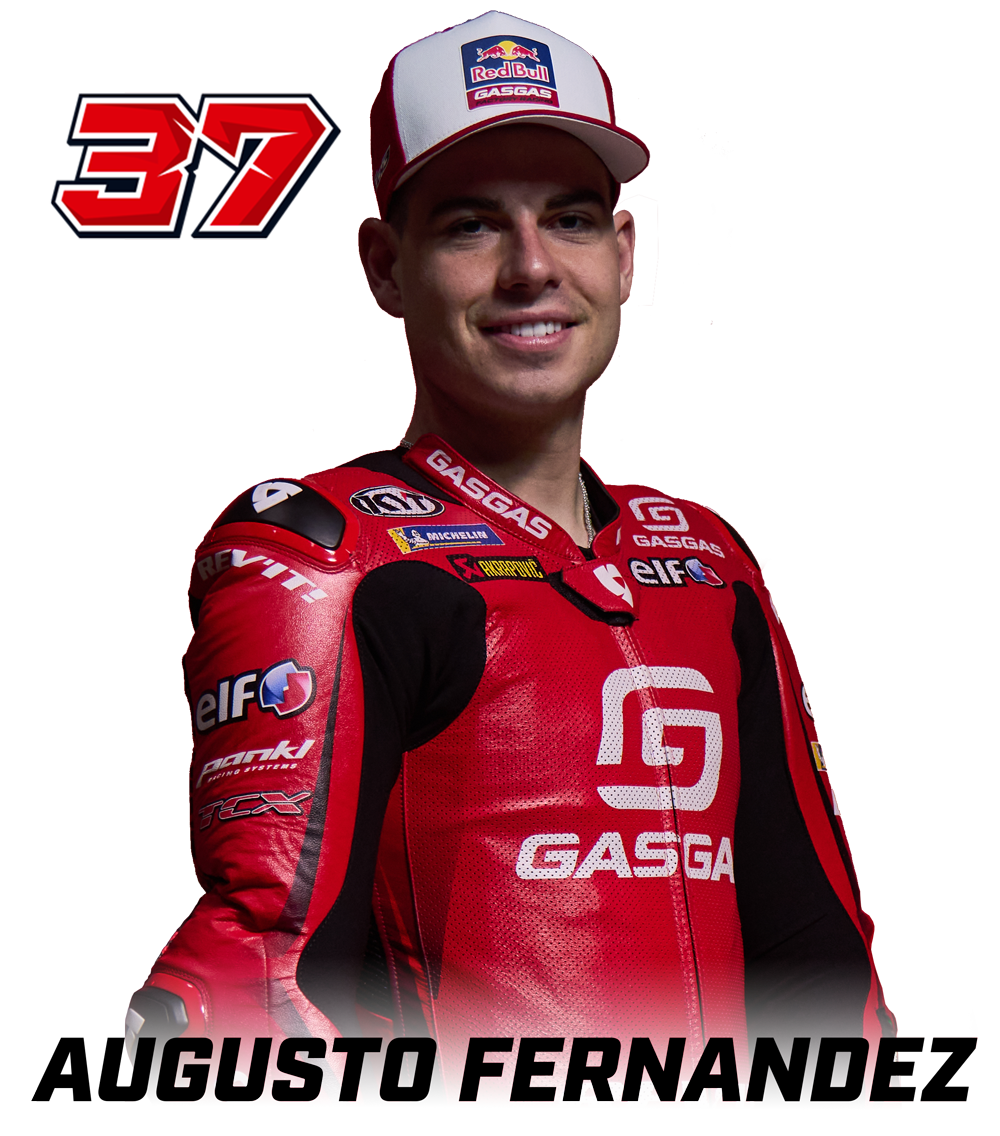 "It was hot here today in Barcelona, we had a low grip but I am pretty happy with how we started the weekend, much better than Austria because we were competitive from FP1. We don't miss much to be in the top 10, so I am feeling positive about this, because we have margin to improve tomorrow."