Friday was the start of a new chapter for motorcycle racing as MotoGP™ landed for the first time ever in India, at the Buddh International Circuit in south-west of New Delhi, with Friday's sessions kicking off the Indian Grand Prix, the first round of the seven oversea races. Excited to hit a new track, GASGAS Factory Racing Tech3 riders Augusto Fernandez and Pol Espargaro got their first taste of the 5.010 km layout and its thirteen corners.
History was made as MotoGP™ roared for the first time in India at 11:15 local time (GMT+5:30) with Free Practice 1 kicking off in extremely hot and humid conditions. Especially for the occasion, the session lasted seventy minutes to allow more time for riders to take their marks on the newbie of the calendar, and that was much needed! Rookie Augusto Fernandez did not do too bad for himself this morning, rounding up the first session of the week in P11 with a best in 1'46.827 with twenty-six laps, and was one of the riders with the most laps ridden this morning. In the afternoon Practice (of seventy-minutes too), all riders including Fernandez started to find their ways and figure out a bit more how to handle this circuit. The GASGAS Tech3 rider eventually rode his fastest lap in 1'45.589, but that was the final outcome after a last lap's false hopes. Indeed, the rookie had managed to pull out a brilliant lap powering him to P7 at the checkered flag, but a late yellow flag waved following Nagakami's crash saw his time being cancelled. That means he stood in P15 after Practice (+0.807 secs), and will have to go through qualifying 1 on Saturday morning.
Pol Espargaro was super enthusiastic about the new layout, having confessed on Thursday that it might be a lot of fun to ride the GASGAS RC16 in India. However, Espargaro did not quite experienced the start he would have wanted for his Indian campaign, suffering two crashes this morning in FP1. His time in 1'47.480 placed him in P18. Having of course lost a bit of confidence, Pol returned on track this afternoon trying not to take too many risks, just focusing on getting the laps in, and understanding how to handle the bike on the Buddh. Eventually he managed to take his time down to 1'46.111 and was nineteenth of the Practice session. He will continue to work hard tonight as he hopes to continue making improvements tomorrow. Just like his teammate, he will go through Q1 at 11:20 local time, after thirty-minutes of FP2. Then what we all had been waiting for will finally come, as lights will go out at 15:30 local time with the Tissot Sprint. Don't miss it!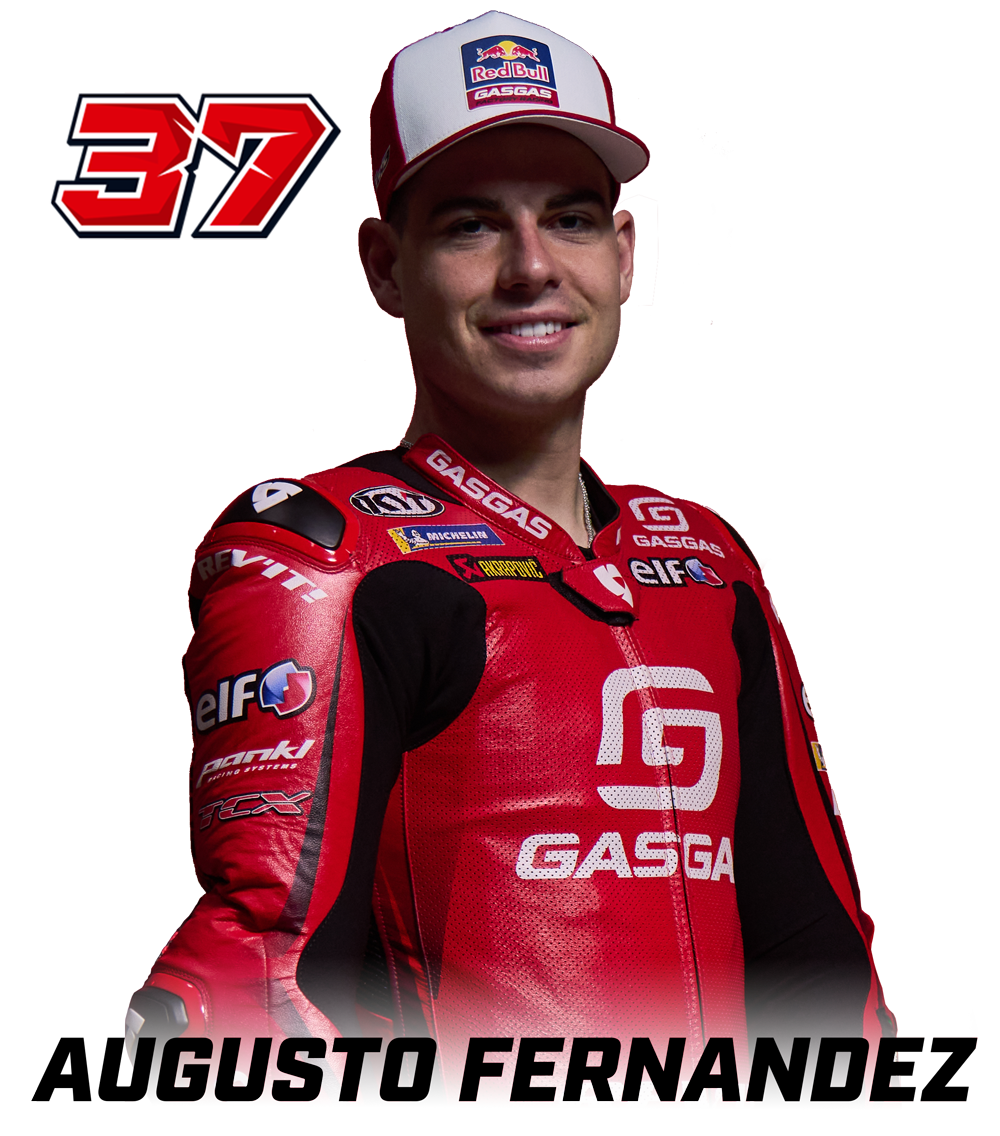 "The yellow flag is a great shame of course, but overall it was a very positive day for us. I was really looking for this new track in India, because I was on the same level as the rest of the riders, and I felt that I needed that. The time attack was good, because normally I struggle with it, and our pace was decent too. I already look forward to tomorrow, and we will aim to go to Q2!"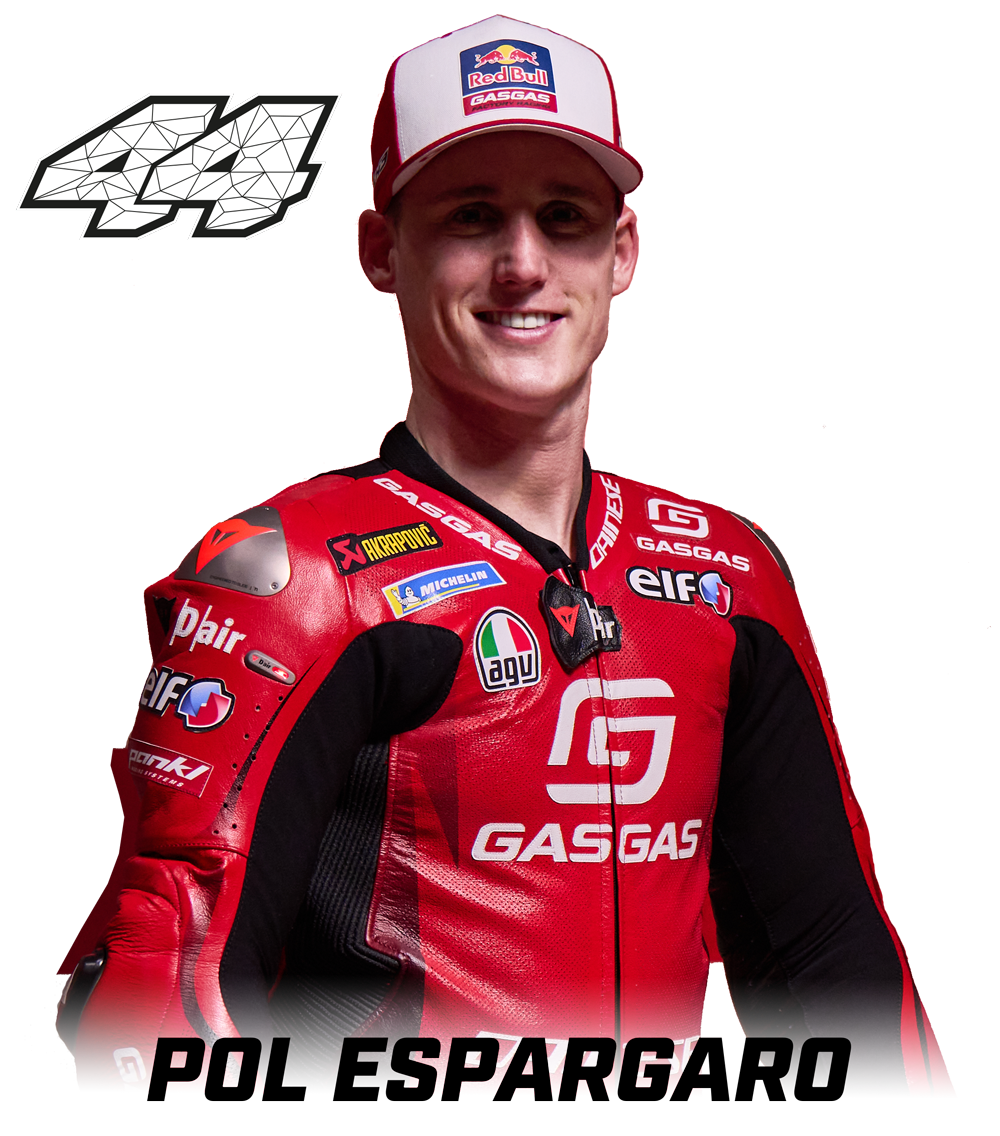 "This morning we had two crashes in the first practice, a big one and then a smaller one, so of course you lose a bit of confidence. In the afternoon, I did not want to make another mistake, maybe I was a bit scared to crash again, so of course the lap times were not ideal. It was a difficult first day, but we will get a good sleep tonight, and go again tomorrow."