History of motorcycle racing continued to be made on Saturday with the Buddh International Circuit hosting THE MotoGP™ Super Saturday, with the qualifying sessions in the morning and the Tissot Sprint in the afternoon. Augusto Fernandez and Pol Espargaro qualified in P18 and P20 this morning. That was before the Tissot Sprint start was delayed due to track conditions, with the circuit being way too damp to go racing. By the time it was good enough to give the green lights, it was past 5pm local time (GMT+5:30). Unlucky Pol Espargaro was taken down in turn 1 at the race start by Stefan Bradl, while birthday boy Augusto Fernandez got his second best Sprint result with an eleventh place.
Happy twenty-sixth birthday Augusto! Although a cake was waiting for him, business first as FP2, qualifying and Tissot Sprint awaited the Spaniard who was eager for more track action on the new Indian layout. In Free Practice 2, nineteen riders were less than one second from each other, including Augusto who got pretty close from his Practice time, with his best of FP2 in 1'45.982 placing him in twelfth. Looking good out there, there were hopes for the rookie to make it to the final qualifying, as for once he was equals with the rest of the grid. On his first run, he had already ridden his fastest lap of the weekend, in 1'45.161, but the game was not over. He continued to push in the final lap, until he rode a lap which would have powered him to Q2, but unfortunately, a last lap crash from Nakagami obliged the race direction to wave the yellow flag, meaning that Augusto's lap was cancelled. His previous lap in 1'45.066 made him take eighth of Q1, and eighteenth on the grid. Pol Espargaro was looking to regain confidence on his bike after two crashes yesterday morning. In FP2, he was seventeenth (+0.943 seconds). In the pre-qualifying, the GASGAS Tech3 rider did not manage to do much better than 1'45.452, and he qualified in twentieth for both Sprint and Sunday's race.
The stage was all set for India's first ever Tissot Sprint, but the rain invited itself to the party early afternoon, leaving the track impracticable, completely damp. That delayed the sessions from lower categories, and logically the Tissot Sprint start. However, with the riders having never ridden in India in wet conditions, the race direction decided to adjust the procedure and allow a fifteen minute-practice for all to accustom themselves in the wet. Immediately after this, a quick race start procedure was in place, but with the track still being damp, the Sprint start was delayed to 17:05 local time. When lights finally went out for the first time ever in Delhi, Pol Espargaro did not have any chance to do anything when he was taken down in the first corner by another rider. Nothing he could do, that was it for him. On the other side, Augusto managed to make it through turn 1's chaos, and was in P15 after one lap. Progressively he settled into his race pace, sitting behind Miguel Oliveira for a while, until he was able to overtake him after six laps, and then it was Aleix Espargaro's turn the next lap. Halfway through today's showdown, he was eleventh, behind Fabio Di Giannantonio, but the Gresini rider has quite a significant gap on the rookie. Augusto focused on reducing that gap, and he even rode his best lap in the last lap, which by the way was today's fourth fastest lap (1'45.147, +0.591). He finished in eleventh, a great result leaving place for a strong opportunity to score points on Sunday. Just one day left in India already, don't miss the main race of the Indian Grand Prix on Sunday, at 15:30 GMT+5:30, for twenty-one laps.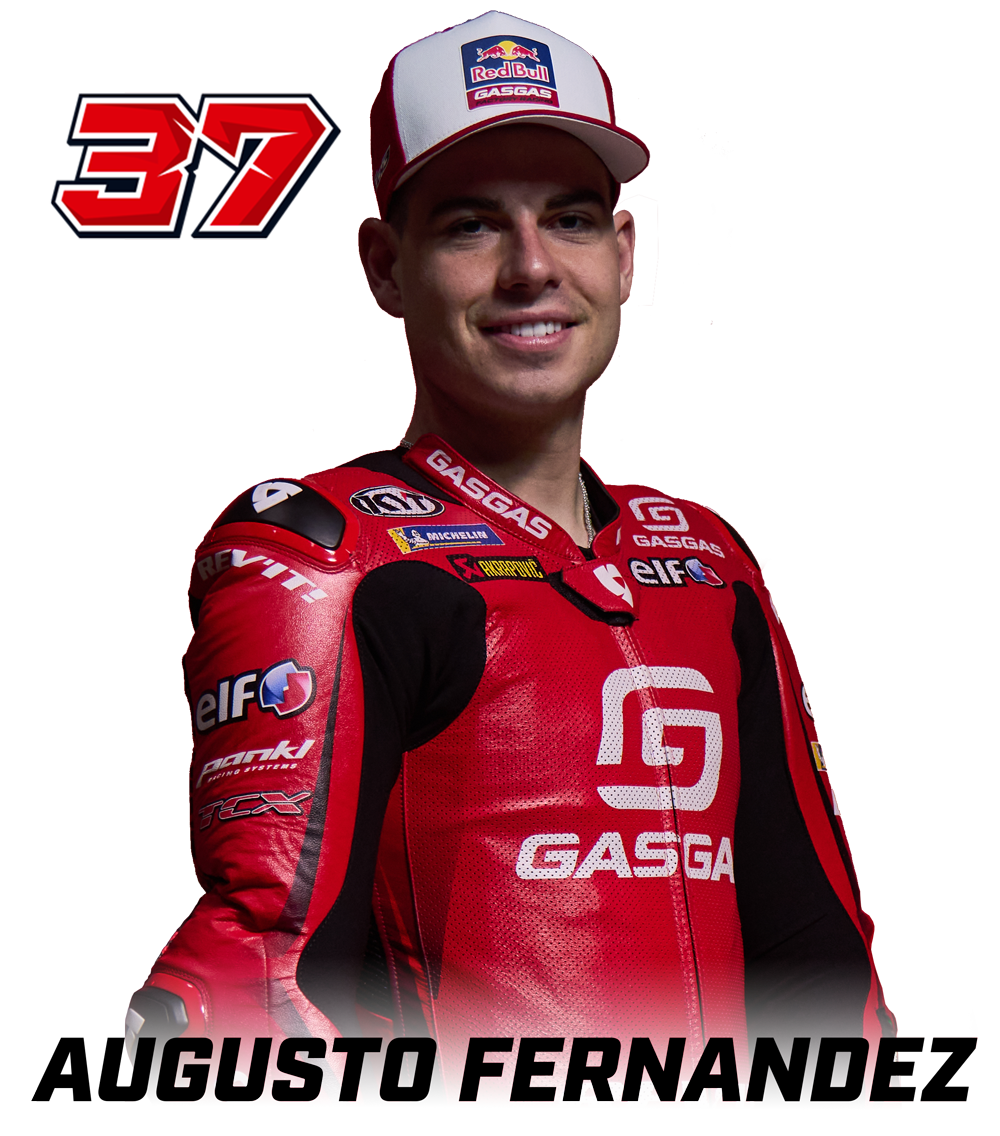 "I was unlucky this morning when I missed Q2 because of the yellow flag in my last lap, but the speed was there and it gave me confidence for the Sprint. This afternoon, my start was not great, however I felt great on the track, had a good pace, and I think that if we take a better start tomorrow, we have the potential to be in the top 10."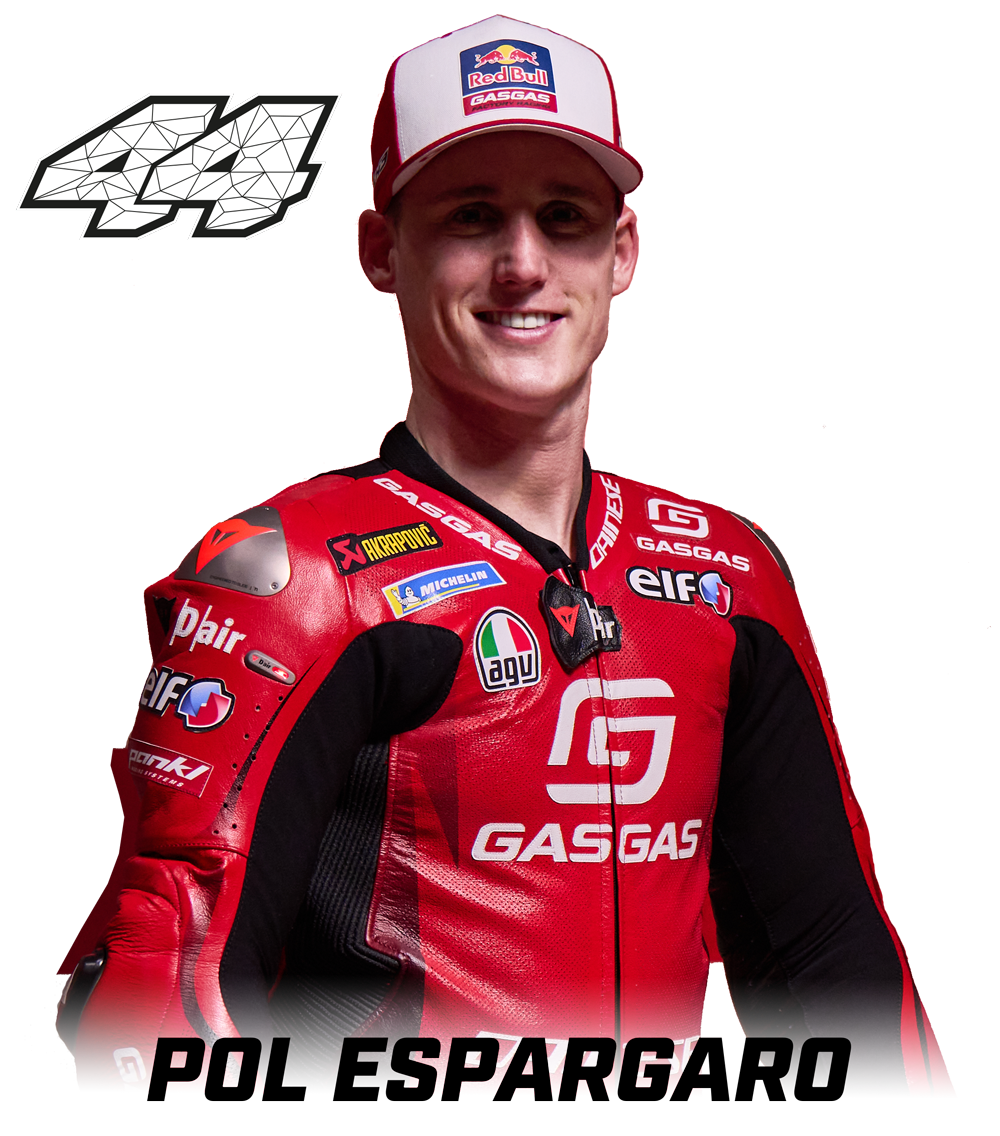 "It is always a pity when you are taken down by another rider, especially in the first corner of lap 1, because you are not able to prove anything, and just ride, which is the reason why we are all here. We needed the Sprint to prepare the bike for tomorrow's race on the long distance, so it is a shame for us really."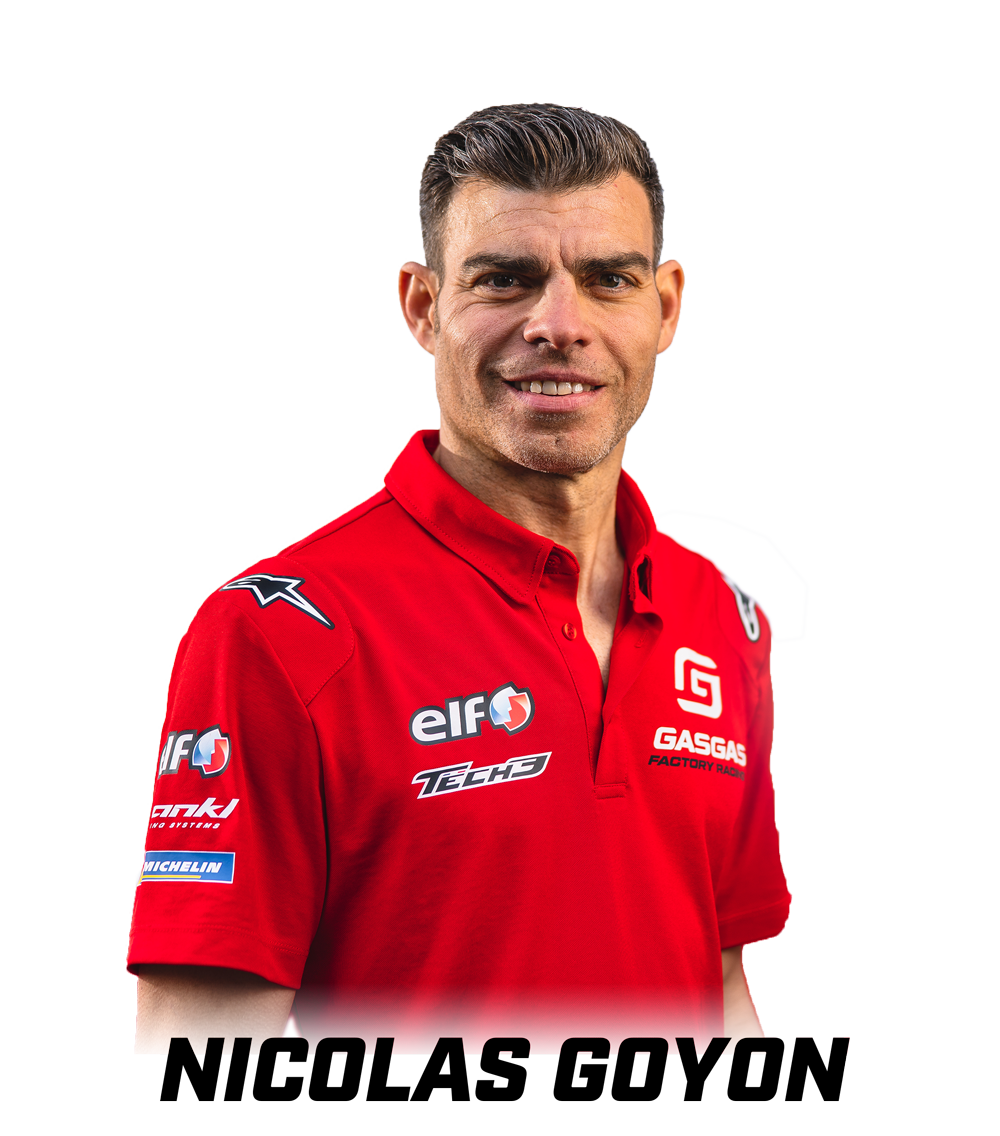 "Great day for motorcycle racing as India saw the lights go out for the first time today, with the Tissot Sprint. We have experienced high and low emotions in the GASGAS Factory Racing Tech3 garage. Augusto missed Q2 because of a yellow flag in his fast lap, a great shame, because this lap time would have sent him to the final qualifying, but this is the game. Still, he gave us strong hopes for the Sprint, and he did not disappoint as he finished eleventh of the Tissot Sprint, riding his fastest lap in the last lap, registering at the same time the fourth fastest race lap today. The grid position is not ideal, but we know this is our weak point at the moment, and his performance from the Sprint gives us good hopes for tomorrow's race. On the other side of the garage, Pol Espargaro is trying to regain confidence and has found a few directions with his bike to help him do that today, which is positive. Even if the grid position was not good, he had hopes for the Sprint, but unfortunately that was game over in turn 1 when Stefan Bradl took him down. Luckily he is not injured, so let's reset tonight, and target good results on Sunday."