Tech3 KTM Factory Racing danced one last time in orange today for the 2022 season finale in Valencia. In front of an incredibly packed Circuit of Ricardo Tormo, Raul Fernandez and Remy Gardner both closed their KTM chapter in the points.
Despite his crash on Saturday which obliged him to get a medical check up and miss out on FP4, Raul Fernandez was more motivated than ever to conclude his first season in the MotoGP class in the best way possible. A start in P23 was not ideal, but he managed smartly the start of his race. Within fifteen laps, he was in the top 15, but it did not stop him. He continued to push to eventually pass the checkered flag in twelfth. He finished his rookie season with fourteen points and a twenty-second position in the riders championship.
Australian Remy Gardner also did a very good race today for his final dance with the team. Starting from P19, he was already fifteenth after four laps. On a mission to finish in the best way possible, he pushed all the way to a P13 finish. He ends his 2022 campaign with thirteen points and ranks twenty-third in the riders championship.
That's a wrap for the Tech3 KTM Factory Racing team, who raced for the last time in orange after two years. We wish both Raul Fernandez and Remy Gardner the best for their future adventures.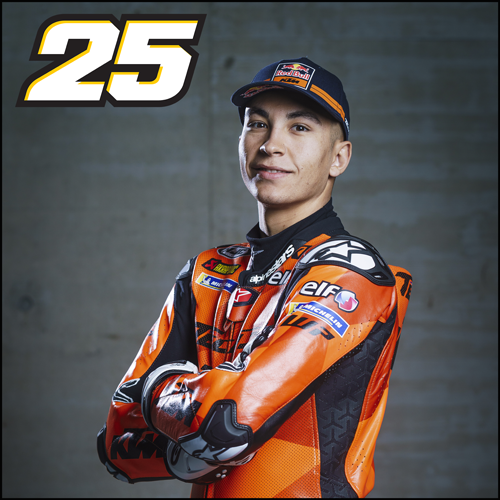 Position: 12th
Championship: 22nd
Points: 14
---
"In the morning, the bike was working quite well with the soft. It was more an opportunity to ensure that I was feeling well after my crash yesterday. In the afternoon, the race went better than expected. My pace was incredible from the start, and I think that I managed smartly at the start of the race because the bike's temperature was quite high. The goal was to finish in the points and this is what we did today. I am really happy to be finishing the adventure with KTM in this way because we had many beautiful memories together, and it was also important to be ending the season well with my team. Thank you to everyone! "
Position: 13th
Championship: 23rd
Points: 13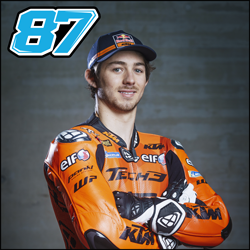 ---
"It was a good race! The start was not ideal because I went outside in turn 1 and was held up in turn 2, but after that I felt like I was on a mission and made my way to the top 15. At lap 7, I was feeling pretty good and was trying to get back at Aleix Marquez, but then he crashed just in front of me. I went a bit wide and gave everything I had to pick the bike up because I almost crashed. The end was quite fun, Raul Fernandez and I had a few battles together. We finished in the points in the end which is quite good. On to the next chapter."
---
"The 2022 MotoGP is over, after twenty rounds. This weekend in Valencia was a great weekend for the sport and for the fans. We were also gifted by the incredible weather.
The target was to finish with our two riders in the points, and I am really proud that both Raul Fernandez and Remy Gardner finished in 12th and 13th to close this chapter. They fought from the first lap all the way until the checkered flag. Raul gained 3 positions in the championship to finish 22nd, and Remy finished 23rd.
This season was very difficult, but like I have said many times, we must not forget that it was our rookie season. We worked really hard and gave our riders everything we could so they could learn about the MotoGP class in the best way possible, together with the support of KTM.
Thank you to everyone involved this season, and I would like to end this final press release with a positive message. Although 2022 ends today, 2023 starts tomorrow, and seeing Brad Binder finishing in 2nd today, with the way he did it, shows that KTM is on the right track to developing an incredible bike. Huge congratulations to the Factory Team and Brad Binder, and hopefully it will motivate Pol Espargaro and the new Moto2 World Champion Augusto Fernandez."