Final qualifying day of the season done and dusted for Tech3 KTM Factory Racing's Remy Gardner and Raul Fernandez. For their final race of the season, they will start the Valencia GP from P20 and P23, as they both look to close this chapter on a good note.
In FP3 this morning, Australian Remy Gardner managed to improve his time to 1'31.036 and was eighteenth. Following the final free practice, he rode even faster in qualifying 1 in 1'30.804. His best lap of the weekend will see him starting from P20 for his final race with Tech3 KTM Factory Racing.
Teammate Raul Fernandez unfortunately suffered an early crash in FP3 this morning which prevented him from getting back on his bike. Conscious after his crash, he was taken to the medical centre and then to the hospital for a complete head scan, at the end of which he was declared fit. Despite missing out on FP4, he was back on his KTM RC16 for his last qualifying session with the team, and will start the Valencia Grand Prix from P23. The lights will go out one last time this season at 14:00 (GMT+1), for twenty-seven laps.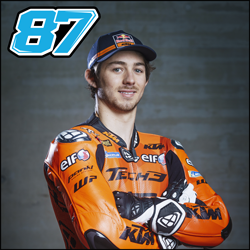 Grid Position: 20
Time: 1'30.804
Laps: 9
---
"We did our fastest lap of the weekend in qualifying today, it was not a bad one but we are still a bit too far. I would like to be able to finish the race tomorrow and be in the points, but it will for sure be a difficult race because the track is difficult, tight and you can make mistakes easily. We will see what we can do."
Grid Position: 23
Time: 1'31.676
Laps: 8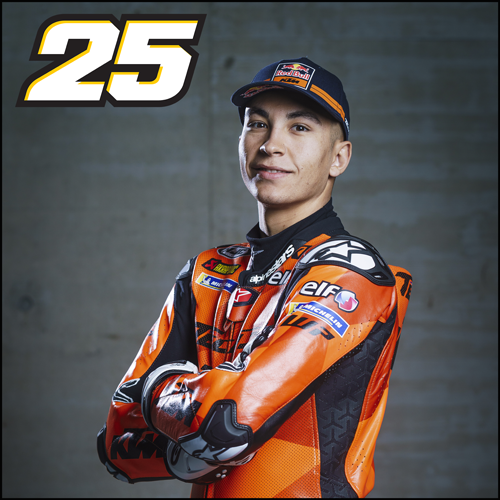 ---
"The crash I had this morning in FP3 was a typical one here in Valencia to be honest, in turn 10, and it was not a bad crash itself. But when I crashed, I rolled a lot in the gravel, with my head knocking on the floor a few times, and I stayed for a few seconds on the floor before being able to get up. I felt dizzy afterwards, so I was taken to the medical centre and then to the hospital to do a full check up. Everything was good, and I came back to the circuit for qualifying 1. We will see how we feel tomorrow for the race, but I want to give my best for my final race with KTM. I would like to thank my team and especially my mechanics, because I destroyed the bike and I had a new one ready for my Q1, so thank you. I want to do a good race for them too tomorrow."