New continent, new schedule...The MotoGP action kicked off at Motegi Mobility Resort on Friday for the first day of the Grand Prix of Japan, in a slightly different way than we are used to. Raul Fernandez and Remy Gardner went on track for only one session (FP1) for one hour and fifteen minutes.
Spaniard Raul Fernandez was heading to Japan for the second time of his career, the last time being when he was still in Moto3. A lot has happened since then for the MotoGP rookie! Raul set off at 15:05 local time (GMT+9) for the FP1, out for the discovery of the layout on a MotoGP engine in front of Japanese fans. Whilst the first half of the session was about adaptation, the second half was about trying to get in a consistent rhythm. Raul did so and his best lap in 1'45.739 placed him twenty-first at the end of Friday.
Remy Gardner was in a similar situation than his teammate. With a session split in five runs, Remy managed to get his fastest lap towards the end in 1'45.991, a lap he could have improved had he not been shown the yellow flag due to the few crashes occurring towards the end of the session. He finished the day in P23, and will aim to improve tomorrow in order to start the Grand Prix of Japan in the best conditions possible.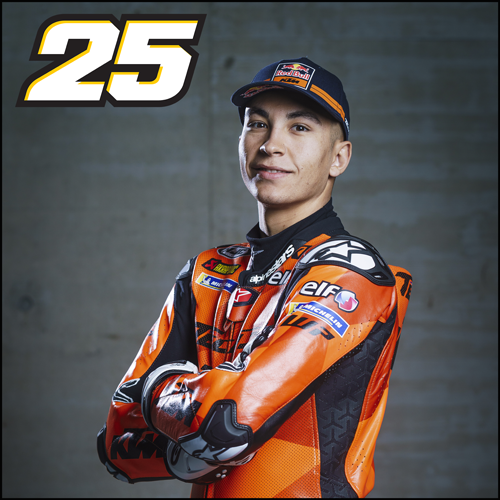 Position: 21th
Time: 1'45.739
Laps: 27
---
"I have to say…1h15 on the bike with the jet lag, it is tough! But I am happy to be back in Motegi for the second time. The first time was in Moto3 and it feels like ages ago. About today, I am quite happy with the work done, we had a good pace. Unfortunately I was disturbed by another rider during the final time attack but I could have done a better lap otherwise. Tomorrow we will continue the work, hopefully without rain because it can complicate things."
Position: 23rd
Time: 1'45.991
Laps: 27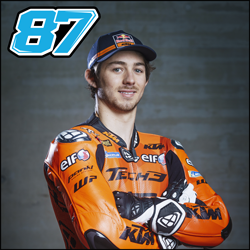 ---
"Long session today at the end of which we started to feel better. Unfortunately, I had another yellow flag which bothered me as I had a good rhythm, but I have to accept it. We will continue to work tonight,get ready for tomorrow and try to do a good qualifying day here in Motegi."