Aragon Grand Prix barely in the books and with just a snap of the fingers, Tech3 KTM Factory Racing has headed East to Japan for the first time since 2019, for the Grand Prix of Japan, the second race of the Aragon-Japan-Thailand triple-header.
The last time the MotoGP paddock was in Japan was before the COVID-19 crisis, and there will be no doubt that Mobility Resort Motegi will feel like a new track for many as bikes have improved so much over the last years. It will be no exception for Tech3 KTM Factory Racing who has seen many changes on the KTM RC16 over the years, in addition to rookies Remy Gardner and Raul Fernandez who will hit this track for the first time on a MotoGP bike. Coming out from a rather positive weekend in Aragon MotorLand, both will be eager to fight for points this weekend.
The schedule will be slightly different as the MotoGP class will see its schedule being adapted to the time zone, in addition to the wider window allocated to the freight operation between Aragon and Motegi. The action will start on Friday at 15:05 (GMT+9) with the first free practice session of seventy-five minutes, a bigger session aiming to make up for the absence of track time in the morning. On Saturday, the day will start with Free Practice 2 at 10:50 (GMT+9), for forty-five minutes, which will be followed by the third and final free practice of half an hour at 14:25 (GMT+9). Qualifying sessions will follow immediately from 15:05 (GMT+9). The MotoGP race is scheduled at 15:00 (GMT+9) for twenty-four laps on Sunday.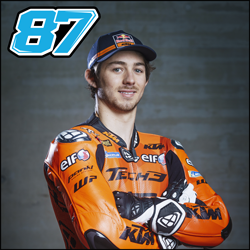 Championship: 23rd
Points: 9
---
"It has been a while since we have not been racing to Japan so I definitely look forward to heading to Motegi and trying the KTM RC16 on this layout. I hope that we will have a good weekend."
Championship: 24th
Points: 8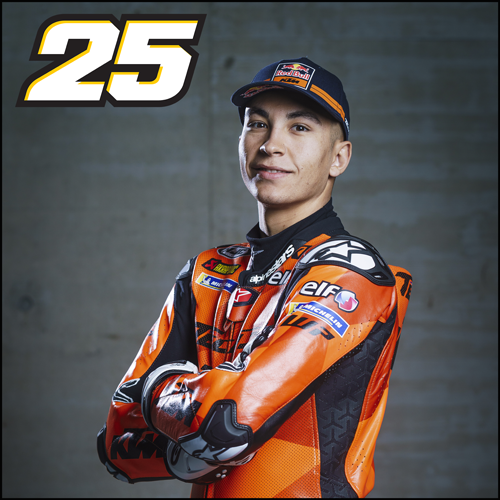 ---
"I am really happy to head to Japan because we have not raced there since 2019. I remember that it was a nice track and I think that it will feel like a new one for many of us. It can be interesting for us and I think that we will be competitive and have a good week. After the positives from Misano and Aragon, I am going to Motegi with a lot of motivation."
---
"Tech3 KTM Factory Racing has safely travelled to Motegi. Luckily the typhoon that hit the south-east coast of Japan has moved away in time for us so it was reassuring. We are happy to be back in Japan after three years without coming here. The last time we raced here, we had Miguel Oliveira in his rookie year on the KTM, and the bike has improved hugely since then. It will feel like a new track for us and I believe that we will be competitive. The weather seems unpredictable at the moment, so we might have some difficult track conditions to work around, but we will try our best for the second race of the ongoing MotoGP triple-header."