Tech3 KTM Factory Racing raced for the final time in Europe today before heading to Asia for an exciting set of four races in Japan, Thailand, Australia and Malaysia. Remy Gardner and Raul Fernandez made the best of a tricky Aragon Grand Prix, toned by a crazy start.
Respectively starting from P21 and P22, Raul Fernandez and Remy Gardner were eager to race in Aragon MotorLand in front of a Spanish crowd for the third time this year. Two early incidents forced them to slow down in order to avoid the riders on track, meaning that they both eventually lost time. Australian Remy Gardner did a good race as he found himself in P15 before losing his battle to Pol Espargaro. It was a bit more complicated for Raul Fernandez who found himself completely at the back. He had a good race pace, but a few mistakes prevented him from doing much better.
Remy Gardner finishes sixteenth and Raul Fernandez twentieth. It is now time for Tech3 KTM Factory Racing to pack quickly and head to Japan, for the sixteenth round of the season.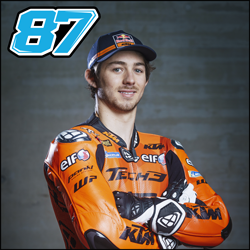 Position: 16th
Championship: 23rd
Points: 9
---
"I am pretty happy with my race to be honest. I was lucky enough to brake in time and avoid Takaaki Nagakami who crashed in the middle of the track just in front of me, so I am happy that no one was hurt. I kept losing time in the final sector on the last straight which is unfortunate because I was strong on the first three. Pol Espargaro eventually passed me within the final laps so I missed the points, which is a shame. Positive weekend anyway and I look forward to heading to Japan."
Position: 20th
Championship: 24th
Points: 8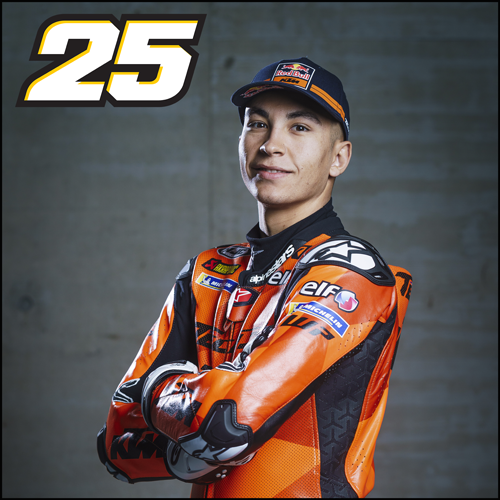 ---
"The incidents early in the race complicated today's plan as I found myself at the back trying to avoid them, especially the crash from Takaaki Nakagami which was pretty scary to be honest. Luckily, we had the best riders of the world on track and they all knew how to manage this situation because it could have been bad. The incidents were a great shame because I felt good on the bike this morning and I was hoping for more. I want to apologise to my team because today I made many mistakes and lost time. If it had not happened, I could have been in the points. We keep positive and I look forward to heading to Asia."
---
"Another tough weekend for the Tech3 KTM Factory Racing team in Aragon. Just like many other riders, both Remy Gardner and Raul Fernandez were unfortunately slowed down by the Quartararo-Marquez incident early in the race, and lost contact with the front.
There was potential to score points today: Remy held up in P15 for a lot of laps until eventually letting Pol Espargaro have the better of him within the final laps. He had a strong weekend, and his race was good but he kept losing time in sector 4. In the end, he finished sixteenth, just one place from the points.
Raul found himself far down following the incident but was catching back the other riders. I think that he had potential to be with his teammate, but he made two mistakes which prevented him from finishing in the points.
I want to see the glass half full and I am happy about Brad Binder's race. He finished fourth today which shows that we have a competitive package, so let's keep positive and keep pushing. It is now time to pack and head to Japan with the aim to do better."