Big weekend incoming for Tech3 KTM Factory Racing and the KTM family as the MotoGP paddock is headed to Red Bull Ring this week for the Austrian Grand Prix, the thirteenth round of the season. Over the past two seasons, KTM scored two incredible wins on the beautiful Austrian layout, the first one being the unforgettable victory of Miguel Oliveira in 2020, who was followed the next year by Brad Binder. From this year, the circuit welcomes a new chicane to its 4,348m layout, meaning that new records will be set over the next few days, and there is no doubt that the KTM bikes will be looking to be in the race.
Remy Gardner and Raul Fernandez will therefore be hoping to do well this weekend in KTM grounds, while they are set to try the Austrian layout for the first time with their RC16. The Australian rookie is coming from a positive weekend in Silverstone during which he got his best qualifying result, followed by a decent race at the end of which he came eighteenth. Teammate Raul Fernandez will have the same objectives knowing that the KTM RC16 has good records on the track, from which he will feed on and take extra motivation to do well.
The action will kick off on Friday at 9:55 (GMT+1) with the first free practice session, followed by the second one at 14:10, both of forty-five minutes each. On Saturday, Raul and Remy will set off for the third free practice at 9:55, at the end of which qualifying entries will be determined. There will be a final chance to practice at 13:30 with FP4, before the qualifying sessions start at 14:10. The MotoGP race is scheduled at 14:00 (GMT+2) on Sunday, for twenty-eight laps. Let's see what Red Bull Ring has in store for us this year!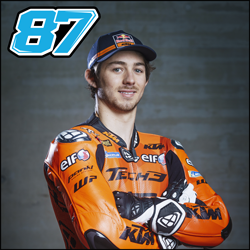 Championship: 23rd
Points: 9
---
"I am looking forward to heading to Austria, which is the home Grand Prix of KTM, so it will be a very demanding weekend, both on and off track. We had a good weekend in Silverstone and took a further step, especially in qualifying, so I hope that we can carry on like this at the Red Bull Ring and hopefully bring home a good result for our manufacturer."
Championship: 24th
Points: 5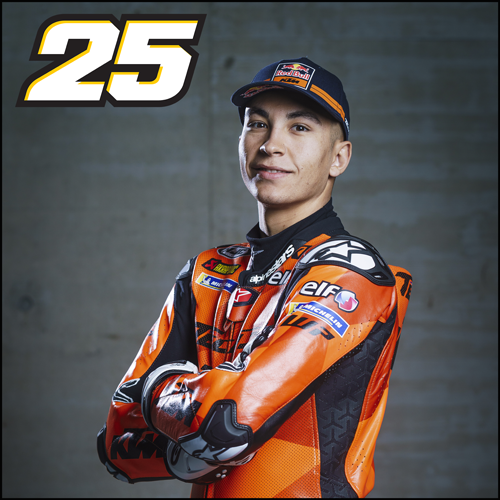 ---
"We are headed to Austria this week which is going to be a very important race for us and KTM. Our bike has potential to do well on the Red Bull Ring circuit, we know it with regards to the previous years, so I think that it is important to be approaching this weekend with a positive state of mind. If we can get the best of the RC16, we can aim for a good result."
---
"Going to the Red Bull Ring is always special for the MotoGP paddock, even more for the KTM family for obvious reasons. We will never forget that Austria is the place where Tech3 won its first ever MotoGP race, and it will be forever in our hearts.
Tech3 KTM Factory Racing loves going to this circuit because it always provides close racing and exciting track action, especially within the final corners. In addition, it is located in the middle of nature, the scenery is beautiful and the facilities are excellent. In both 2020 and 2021, a KTM rider got the win, so I hope that the story will go on this year.
Both Remy Gardner and Raul Fernandez appreciate the Austrian layout, but it will for sure be challenging with a RC16 for the first time as it is a very exigent circuit. Anyway, with high hopes that we will have dry conditions, we have ambition to do well this weekend in front of KTM fans coming in big numbers every year and filling the grand stands in orange. It is always beautiful to witness.
Tech3 KTM Factory Racing cannot wait enough to head there and go racing. We also have an extra motivation to do well in front of Mr. Stefan Pierer and Mr. Hubert Trunkenpolz who both always give us an incredible welcome, and all we want to do is do well in order to show them our commitment."