Tech3 KTM Factory Racing duo Remy Gardner and Raul Fernandez took their twelfth MotoGP start today at the iconic Silverstone track for the British Grand Prix, marking the return of the action after the summer break. The Australian completed his best qualifying session yesterday as he was starting from P16, while Raul Fernandez lined up from the twenty-second spot.
From P16, Remy Gardner took a solid start to the race as he progressively grabbed places until finding himself in P13 within five laps. Fast all weekend, the race pace was positive as he recorded his fastest lap already in the third lap, in 1'59.953, and continued to ride in the 2' for a few laps, maintaining himself in fifteenth position. It was already a good race for the rookie who has been making good progress over the last few Grand Prix. Unfortunately, Remy seemed to start struggling from the tenth lap as he lost pace progressively. He fought hard to try to keep a good spot, but it was difficult with the tyres dropping, and he had to settle with a P18.
Raul Fernandez did not have an ideal weekend in Silverstone. Although he was eager to return on his KTM RC16, the Spaniard did not find the way to improve after a very positive first session on Friday. He was starting from the seventh row today and struggled within the first laps as he committed a few mistakes which forced him to work harder to recover from the lost time. His pace was regular throughout the entire race, and he passed the checkered flag in P22. The duo will now be heading to Austria, KTM's home Grand Prix, in two weeks.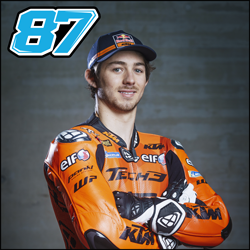 Position: 18th
Championship: 23rd
Points: 9
---
"I took a decent start to the race and had a very good first half. I managed to get my way to P13 and was feeling good. Around lap 10, some riders came past me. I tried to hang on a bit more to them, but the tyres were dropping so I tried to survive. Anyway, the gap to the front is the closest it has been all year, the pace was good, so it was a positive weekend overall."
Position: 21st
Championship: 24th
Points: 5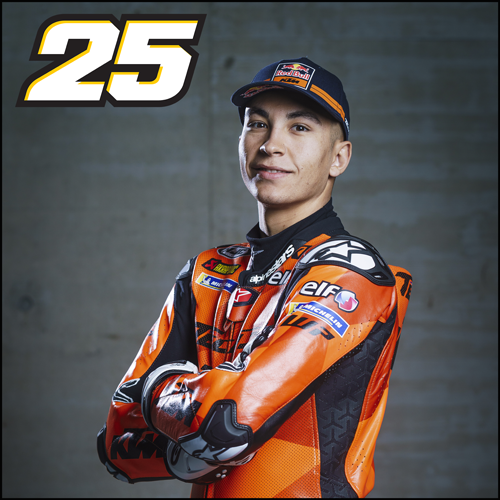 ---
"It was a difficult weekend for us. We encountered different issues which caused a loss of confidence. During the first lap, I made many mistakes and had to work really hard to regain confidence. It was tough, but I took the experience and we will be hoping to have a better weekend in Austria."
---
"Tech3 KTM Factory Racing got its best qualifying result of the season yesterday with Remy Gardner starting from P16, and we were hoping that we could reach the points because it was a really promising weekend. I think Remy Gardner just had his best weekend of the season so far: his pace was good, his attitude was positive, there was everything in place to do a good race. The race start was great and we were happy to see him with fast riders behind him, but his pace dropped after ten laps and we lost positions, which is a shame.
Raul Fernandez has been struggling all weekend long. For sure, we encountered some technical issues on Saturday which did not help him and he did not have an ideal grid position to set himself up properly for the race. Miguel Oliveira did a great race and finished ahead of the championship leader, so I want to say to our two rookies to hang on and to believe in our package, because it is a working one. Keep pushing, keep believing, and the results will come."