The MotoGP action returned today at the iconic Silverstone track hosting the British Grand Prix. Remy Gardner and Raul Fernandez enjoyed the summer during which they took some rest, but also trained hard to get ready for the busy second half of the second ahead. Both were looking forward to hitting the track on their KTM RC16 for the first time since Assen at the end of June.
Remy Gardner went back on track this morning eager to be back to racing. Silverstone is a circuit he enjoys a lot, and hitting it on a MotoGP bike was always going to be a different story. He started the morning session well and placed himself P17 at the end of the first forty-five minutes of the day, with a best lap time of 2'01.539. In the afternoon, he continued to progress as he reached 2'00.154, placing himself twenty-second at the end of Friday. The Australian rider is confident that he has margin to ride faster and will look to do so tomorrow when the MotoGP action resumes at 9:55 (GMT+1).
After a very intense summer of training, Raul Fernandez returned to the action and admitted having quite enjoyed riding Silverstone on a MotoGP engine. Feeling good both physically and mentally, he started his day with a good pace and finished eighteenth of the first session in 2'01.578. In the afternoon, the Spaniard kept his focus on finding sensations again after five weeks without riding his machine. He finished the day in P24 and will look to improve tomorrow in order to get a good grid position.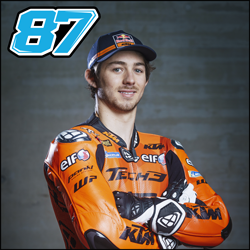 Position: 22nd
Time: 2'00.154
Laps: 32
---
"It was good to be back on the KTM RC16 today and it was a good day overall in Silverstone. We could have done a slightly better time in FP2 but in the end it was not possible as we did not manage to improve all the sectors in one same lap, but I feel like I am riding well. I am on the right track and we will look to go faster tomorrow. I really like this place, so I think that we can have a good weekend here."
Position: 24th
Time: 2'02.062
Laps: 27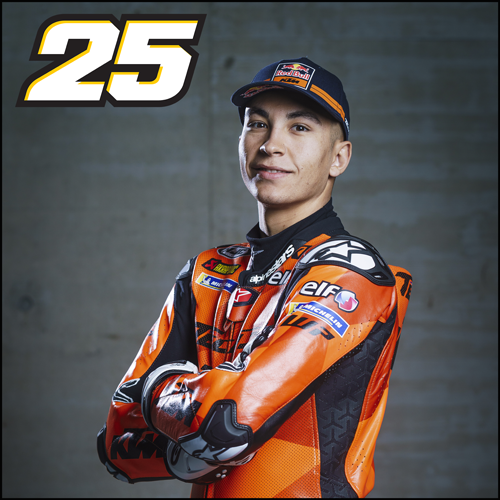 ---
"The first practice this morning was really good. I thought that it would be tough after five weeks, but I only took five days of holiday and trained hard all summer to be both physically and mentally ready. Hitting Silverstone on a MotoGP bike was very cool, I had a lot of fun and felt good. We have not been on the bike for a couple of weeks so we were always going to struggle a bit with the pace, but I started quite well this morning and had a good pace. In the afternoon, it was a bit more difficult to improve. We are working on it to figure out how we can go faster because it will be key for tomorrow's qualifying."