After a well-deserved summer break following an incredibly intense first half of the season which started early March in Qatar, the time has come for Tech3 KTM Factory Racing to switch back from swimsuits to racing uniforms as the crew is headed to the other side of the channel in the United Kingdom at the iconic Silverstone Circuit, always hosting great races, and we hope that this year will be no exception.
Both Tech3 riders Remy Gardner and Raul Fernandez had a good summer and trained a lot to get ready for the remaining nine races of 2022. The rookies made their marks in the MotoGP class during the first half, and the second one will be the opportunity for both of them to demonstrate their learnings and adaptation to the category. Both Remy and Raul were able to finish in the points towards the last races before the break, and they will be both aiming to continue to do so as they will meet again with their KTM RC16 on Friday.
All riders will jump back on their bikes for the first time since Assen on Friday at 9:55 (GMT+1) with the first free practice session, followed by the second one at 14:10, both of forty-five minutes each. On Saturday, the action will continue with the third free practice at 9:55, at the end of which qualifying entries will be determined. There will be a final chance to practice at 13:30 with FP4, before the qualifying sessions start at 14:10. The MotoGP race is scheduled at 13:00 (GMT+1) on Sunday, for twenty laps. The action is back, let's enjoy it!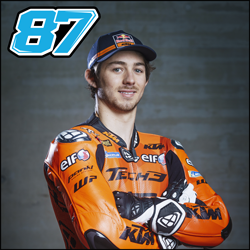 Championship: 23rd
Points: 9
---
"I had a really good summer, although I did not relax too much because I have been training really hard in order to be as ready as possible for the second half of the season. I am excited to see my team after a month and I cannot wait to get back on my bike and go racing. Silverstone is a layout that I enjoy so I look forward to heading to the United Kingdom! "
Championship: 24th
Points: 5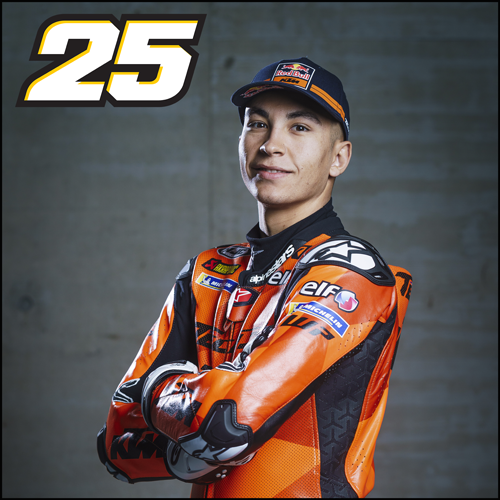 ---
"I enjoyed the holiday but I missed racing so I am really happy to be back. I trained a lot this summer in order to feel good both physically and mentally, and I believe that we have potential to do a good second half of the season and hopefully continue to make steps race after race."
---
"The summer break is over for us after a full month during which we were all able to recover from the busy first half of the season and recharge batteries for the second one which is going to be very busy as well. Great Britain is a good place to restart the MotoGP calendar. Most teams are based in the South of Europe and will have had an extremely hot and dry summer, so I think that we will all enjoy coming up north to smoother temperatures.
Silverstone always produces great races and I believe that our KTM RC16 package will be competitive here. Last season, Iker Lecuona ended in P7 which was one of his best races of the season, so there is no reason why our two riders can't do well here as well. A few riders are still not clear about their future and they all know that the first races in August will be key for them. Tech3 KTM Factory Racing is still to announce its 2023 line up, so both Remy Gardner and Raul Fernandez know that they will have to make a strong comeback, starting this weekend.
There is an incredible MotoGP fan base in the United Kingdom, with a strong knowledge of our sport, and they always come in big numbers to see our show. There is always a fun atmosphere at the British Grand Prix, with a lot of activities outside of the track to make the fans' experience an unforgettable one.
This Grand Prix is also the one during which the full paddock takes the opportunity to support the association Two Wheels For Life in order to gather interest and significant help for this project aiming to get health care to communities in Africa, so I hope that we will have another successful year.
Tech3 KTM Factory Racing is Ready To Race, so let's go!"