The last race of the first half of the silly season provided its fun and thrilling action as usual. While grey clouds threatened the TT Circuit Assen all day, the Dutch Grand Prix was declared dry as the twenty-four riders lined up for the ultimate round before the summer break. Remy Gardner was starting from the nineteenth position, and Raul Fernandez the twenty-third.
The number 87 from the South of France-based team has been surfing on a positive wave since he reached his best result at the Catalunya Grand Prix, followed by another positive weekend last week in Sachsenring, and was looking to continue in this direction at the Cathedral of Speed. When the lights went out, Remy took a good start but was disturbed by the first corner's traffic and found himself in P24. He then settled himself comfortably during a couple of laps in 1'33, and progressively gained back positions all the way to P19. During the second half of the race, Remy Gardner lost a bit of the rhythm but managed to maintain his position. He crossed the final line in the nineteenth position.
Raul Fernandez took a really good start today and got himself to the nineteenth position. He rode his fastest lap in the third lap after the lights went out, in 1'34.068 but a small mistake in the first sector of the following lap of the Dutch layout made him lose his positions. When we thought that the Spaniard was coming back to the garage to swap bikes after the white flag was displayed, he unfortunately had to retire due to a big pain in his right forearm, making it impossible for him to ride safely.
After a very intense first half of the season which started with the Shakedown in Sepang at the end of January for both riders and crew, it is now time for a well deserved summer break. A rookie season in MotoGP is never an easy one, but we worked hard, believed, fell, got back up and most importantly stayed together. Batteries are now on reloading mode. See you in Silverstone!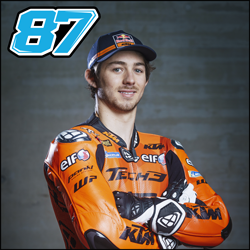 Position: 19th
Championship: 23rd
Points: 9
---
"It was a really tough race. I made a good start which I was pretty happy with, but then I got sandwiched in the first corner by other riders and ended up last. I had to push a lot to try to fight my way back to my position and finished P19. It is time for a well deserved summer break because the start of the season has been very intense."
Position: DNF
Championship: 24th
Points: 5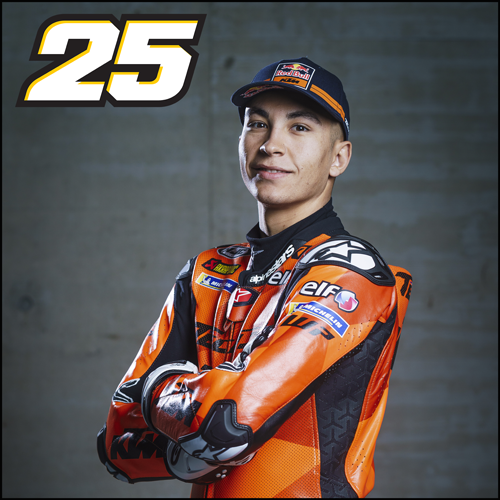 ---
"I am not sure exactly what happened at the start of the race but quickly I encountered a pain in my right forearm. The muscle was blocked, it hurt, and it became worse lap after lap. I was struggling with braking, so the best decision was to retire because it was unsafe for both the other riders and myself. I would like to apologise to my team because they have worked really hard this weekend."
---
"Tech3 KTM Factory Racing team was expecting to finish the first half of the season on a higher note, especially after the last two races in Catalunya and Sachsenring. Practice was quite good for both Remy Gardner and Raul Fernandez, but today during the race they were both clearly missing something, which is a shame. Unfortunately, Raul Fernandez had to retire due to a wobble on his bike which caused huge pain on his right arm and made it impossible to ride, so this is a great shame.
Remy completed the race but was quite slow during the second part. We need to keep our positive attitude because I was impressed with Brad Binder's pace and attitude today. He finished fifth after hard fights with Factory Ducati and Aprilia bikes which are currently the best ones on the grid, and Miguel Oliveira ninth. As usual, we need to see the glass half full because we have a good package, and we will continue working hard.
As I have been saying since the very first round, our target is to reduce the gap between the KTM Factory Racing and Tech3 KTM Factory Racing teams. We still have a long way to go, so we will keep pushing.
Thank you to everyone involved in the team, riders and crew, because it has been a tough eleven races, and we have another ten waiting for us after the summer break. Please enjoy your holiday, family, recharge the batteries, and see you in Silverstone."