The MotoGP action returned at the TT Circuit Assen on Saturday for a busy Saturday, starting with the two final free practices followed by the first big moment of the weekend, the qualifying sessions. The rain took a short break and left the riders with dry conditions to work from to set their fastest laps.
Naturally, Australian Remy Gardner went faster this morning on his KTM RC16 as he took on the Cathedral of Speed completely dry for the first time in MotoGP. The day was always set to be completely different, meaning that FP3 was split into four different runs with different settings from yesterday to work on and validate. He found his rhythm towards the end and reached 1'33.639, placing himself twenty-first. At 14:10 local time (GMT+2), Remy set off for the final qualifying session before beach time under a rather threatening sky. He did a good session and managed to get his fastest lap of the weekend in 1'33.093. Tomorrow, he will start the Dutch Grand Prix from P19 and will be eager to grab a good result before the summer break.
Raul Fernandez had a similar day today. The morning was about getting his landmarks on a dry track with a MotoGP engine, while the final free practice was about getting ready for the race. His best lap time in 1'34.623 placed him in P23 at the end of the combined free practices. In qualifying, he gained speed and reached 1'33.652. When the lights of the Dutch Grand Prix go out on Sunday for twenty-six laps, he will start from the final row in P23.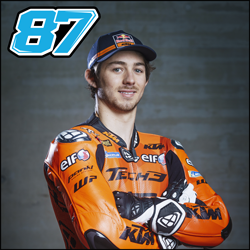 Grid Position: 19
Time: 1'33.093
Laps: 8
---
"I have enjoyed the dry here in Assen, it was much more fun than yesterday. Our position after qualifying is not great for sure, but we were really close from the fifth row's places. Although we are not seeing it on paper, we are making progress so I am happy overall with my day. I think that we can have a good race tomorrow, so let's see what happens."
Grid Position: 23
Time: 1'33.652
Laps: 8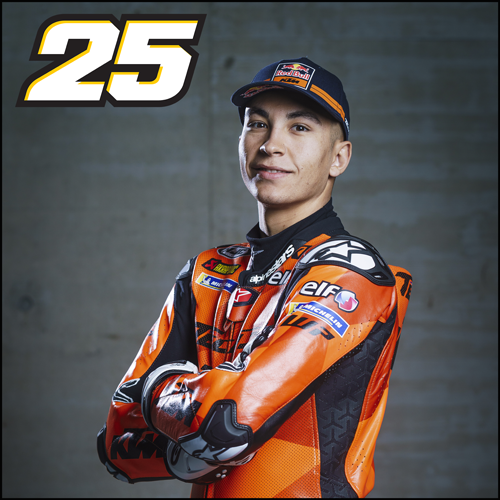 ---
"We were lacking feeling today with the bike's settings, especially at the front, and it means that I struggled to get a fast lap because I was not comfortable in the fast corners. We will give our best for the race tomorrow and see if we get a good result before the holiday."