Rookies – but not so rookies anymore – duo Remy Gardner and Raul Fernandez jumped back on their KTM RC16 this morning just a few days after two good results in Sachsenring. The festivities at the TT Circuit Assen started under the rain, something that the MotoGP class has become accustomed to over the years.
The day was a great opportunity to gain experience in the wet for Australian Remy Gardner whose progress throughout Friday came out positive. Cautious at the start of FP1, he managed to get both a good rhythm and feeling on his MotoGP bike this morning and finished the session with his best lap time in 1'45.282. In the afternoon as the track conditions were getting slightly better, he was able to considerably improve his lap time to 1'35.222 and placed himself twenty-second of the combined practices. He will continue his efforts tomorrow, hoping for better track conditions.
His teammate Raul Fernandez took a positive start to his Dutch Grand Prix weekend. He admitted feeling well on his machine after reaching his MotoGP race result last week (P12). In the morning, he was riding in 1'44.285, not so far from fellow KTM rider Brad Binder, known to be strong under rainy conditions. In the afternoon, he was a bit more cautious with the changing track conditions and preferred focusing on his pace rather than getting a fast lap. He ends the day twenty-fifth. The MotoGP action will resume tomorrow morning at 9:55 local time (GMT+2).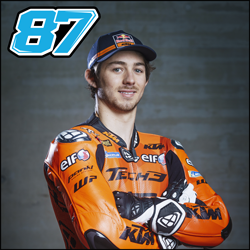 Position: 22nd
Time: 1'35.222
Laps: 38
---
"Tricky day but it was positive overall. Towards the end I felt quite good on the bike in wet tyres and with the settings' changes we made. In the afternoon, we went out with in slick tyres and had a good session. I feel good and I am looking forward to tomorrow!"
Position: 25th
Time: 1'35.226
Laps: 38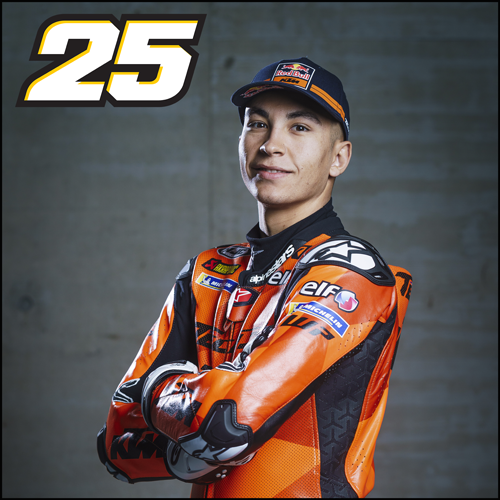 ---
"Difficult conditions today with the rain. The FP1 was good but in the afternoon with mixed conditions, I had in mind my crash in Portimao which caused my wrist injury so I was a bit more cautious. Today I gained confidence and got the laps in, and hopefully tomorrow if the weather conditions are better, I will be able to attack properly."