A few hundreds of kilometers away from Sachsenring, a border crossing and a circuit tour with great kids on board of the MotoGP trucks, Tech3 KTM Factory Racing headed to Assen in the Netherlands on Monday after another positive weekend with Raul Fernandez and Remy Gardner, both in the points. The Dutch Grand Prix is the final stop of the MotoGP class before a well deserved summer break, and both riders and crews will be looking to close it on a positive note.
Remy Gardner finished for the second time in a row and the fourth time of the season in the points last week in Germany after a great weekend, and is looking forward to heading to the Cathedral of Speed on a MotoGP bike, which he expects to be something enjoyable. The Australian finished second last season on a Moto2 bike, while his teammate Raul Fernandez was the winner. The Spaniard is heading to the final round with a positive feeling after he produced the best race of his young MotoGP career last Sunday in Germany with a P12. Both enjoying the feeling of scoring points in the main class, our rookies will be eager to do it again this weekend at the TT Circuit Assen.
The action will start on Friday at 9:55 (GMT+2) with the first free practice session, followed by the second one at 14:10, both of forty-five minutes each. On Saturday, the action will resume with the third free practice at 9:55, at the end of which qualifying entries will be determined. There will be a final chance to practice at 13:30 with FP4, before the qualifying sessions start at 14:10. The final race of the first half of the season is set to start at 14:00 on Sunday, June 26, for twenty-six laps.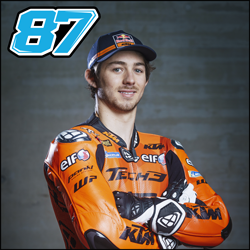 Championship: 23rd
Points: 9
---
"I am really looking forward to going racing in Assen. The circuit was already fast on a Moto2 bike, so it will be incredible on a MotoGP machine. I hope that we will be able to finish the first half of the season with a good result before heading to the summer break. We are coming from two good weekends, so let's see if we can continue. It looks like we might get some rain which can re-distribute the cards, so let's see what the weather has in store for us. At least, it won't be as hot as in Germany!"
Championship: 24th
Points: 5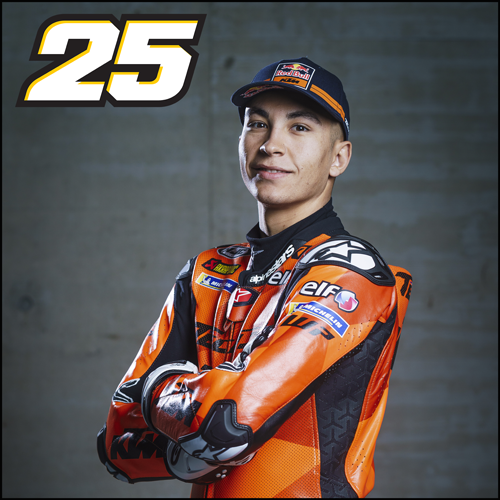 ---
"We just did a really good race in Sachsenring and it was a result that both my team and myself really needed after all the hard work we have done since the season started. More than the result, getting this feeling after a race was really important for me because it gives me confidence. Going to Assen will be interesting for us, so let's try to finish the first half of the season on a positive note."
---
"We arrive at the final round of the first half of the 2022 MotoGP season. Everyone will want to go on holiday with a positive result. Tech3 KTM Factory Racing is heading to Assen coming from a strong race weekend in Sachsenring, which was the best MotoGP race of Raul Fernandez. He was impressive and ended up less than six seconds from Miguel Oliveira, and his fastest lap was also less than 0.2 seconds away from the Portuguese rider. He is our bench mark and this is how we can measure our improvements.
We are very proud of what Raul and his team have been doing. The first races this year have been very challenging, but we never gave up, always continued pushing whilst we kept our heads down and did not care too much about the critics or the silly and easy comments. This makes me really happy that we are heading to where we want to be. A rookie season is never easy, and is always split into two: the first part of the year is about learning and is a difficult one, and the second one is about putting into application your learnings.
More or less the same thing applies to Remy Gardner. It is the second race in a row at the end of which he ends in the points. He worked well all weekend in Germany and pushed hard both in qualifying and race. We arrive in Assen with a positive state of mind, and the KTM RC16 should behave well on the Dutch layout.
There is always the question mark of the weather here in the Netherlands. It might rain this weekend, so we will have to adapt to this uncertainty all weekend, but we are ready for it. In MotoGP, you need to be good under all circumstances, so no matter which weather we get, we will for sure learn. Let's put on a good show for the final race before the summer break!"