Following the first weekend in Catalunya which saw Tech3 KTM Factory Racing score points with their two rookies for the first time of the season, the crew were hoping to continue along that path at the Motorrad Grand Prix Deutschland, long of thirty laps. The race was set to be challenging physically as the thermometer showed 51° on track at 14:00.
Rookie Raul Fernandez unblocked his points counter at the last Grand Prix and was eager to score more. After some changes on his bike overnight, the Spaniard had a good warm up session, a promising feeling before the race. From his 22nd position on the grid, he struggled a bit at the start of the race and was confronted to one of the main challenges of Sachsenring, managing tyres temperature to turn right. It took him a few laps to find his balance before he started setting on his race pace properly, one similar to factory riders Brad Binder and Miguel Oliveira. Quickly he found himself battling out with top riders such as Andrea Dovizioso, Franco Morbidelli and Pol Espargaro, whom he ended up overtaking. He passed the line in P12, scored points for the second time in a row and got his best result of his young MotoGP career, a great achievement for the entire crew.
Australian Remy Gardner showed great pace all weekend long in Sachsenring although he struggled getting a fast lap in the qualifying on Saturday which meant he took the start from P21. The race start was not ideal as he found himself last and had to work twice as hard to catch up with the lost positions. He had a very good pace after a few laps and registered his best lap in 1'22.469 after five laps. The tyres management was difficult to manage in the heat, especially after his efforts within the first half, so his times progressively went down, although he continued to push until the very end. Remy passed the checkered flag in P15 and scored points for the fourth time this season, the second in a row. Great team effort for Tech3 KTM Factory Racing set to head to Assen for the Dutch Grand Prix next week, the final race before the summer break.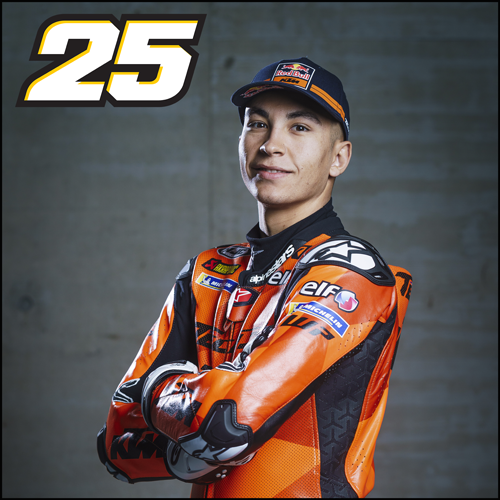 Position: 12th
Championship: 24th
Points: 5
---
"It is the first time of the season that I have really enjoyed racing on the bike. This morning, I felt good during the warm up and was really consistent. Before the start of the race, we saw some smoke on my bike so I was a bit worried, but it did not turn out to be an issue. The race start was crazy but after a few laps I felt more comfortable and had a good race pace. I found it difficult to turn right and manage the front tyre so I lost a lot of time at the beginning. Otherwise, I had a similar pace to Miguel Oliveira and Brad Binder, which I am really happy with. The temperature was very challenging today, but I felt good physically. I look forward to heading to Assen next week, and I think that the changes made on the bike will work."
Position: 15th
Championship: 23rd
Points: 9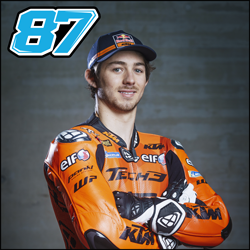 ---
"I am a bit disappointed with today's race. We took a bad start and I found myself last at the end of the first lap so I had to battle it out to catch up, which means that I used my rear tyre faster than planned. It was so hot today so it was tough physically as well. I think that I held on pretty well anyway, I was just unable to go fast. We will analyze what happened and not make the same mistakes in the future. Thank you to everyone involved."
---
"A great weekend here in Sachsenring for Tech3 KTM Factory Racing. Qualifying was not easy on Saturday, but we knew that both riders would be able to be competitive with their race pace. As usual, the start was difficult and we were last at the end of the first lap, but Raul Fernandez and Remy Gardner showed great determination and a great fighting spirit. Although it is difficult to overtake on this track, they made a lot of good moves on top riders such as Andrea Dovizioso, Franco Morbidelli and Pol Espargaro so I am proud of them.
Raul has been fantastic in the race and had a similar pace to our reference points, Brad Binder and Miguel Olivereira. He feels good physically because he was feeling well at the end of the race, so this result is a great reward for his crew and himself. We had a tough start to the season but his work is starting to pay off. P12 is his best result in MotoGP, and I am sure that he will arrive in Assen with a lot of confidence.
Remy did a great race and pushed a lot as always. He is a great element to the KTM family as he continues to provide us with valuable feedback on the bike, which is very important. He had a similar race than his teammate although he was not able to make the last move within the last laps.
This is the second race back-to-back at the end of which we scored points with our two riders, so thank you guys, we are all very proud of you. We are doing a great job for our rookie season, and I hope that we will continue doing so next week in Assen."