Tech3 KTM Factory Racing stayed for an extra day in Catalunya on Monday as rookies Remy Gardner and Raul Fernandez participated to the Catalunya MotoGP Official Test scheduled between 10:00 and 18:00, with an extra fifteen minutes allocated to practice starts.
On the menu today for Aussie Remy Gardner, there was a chassis to try, a different aero, and working on the time-attacks in order to improve qualifying performances. The rookie has been encountering issues with the bike's manageability so he was given a different chassis than his usual one to try out today to observe how he could behave. There were some positive points which came out of it as Remy rode for a total of 76 laps today. He collected an important amount of data that his crew will analyse carefully in order to understand how the performances can be improved for the upcoming races. The second important point was to work on the time-attacks today. Remy did some qualifying simulations with used tyres, low tanks and different set-ups with the objective to help him getting the fast lap needed to obtain better grid positions for the races. Finally, just like Miguel Oliveira and Brad Binder, Remy tried out the aero used at the beginning of the season and collected data that will allow KTM engineers and the crew to develop the package. It was a really positive day for the rookie, who finishes 15th with a best lap time of 1'40.197.
After scoring his first point in the MotoGP class yesterday with a fifteenth position, Raul Fernandez was also back on the KTM RC16 this morning at 10am with a few key points to work on. One of the main issues he has been encountering is the lack of feeling when entering corners, so KTM brought a different chassis to try in order to improve the bike's manageability to allow him gaining confidence. In addition to that, a new front fork was tested. Finally, the last main point to work on was the tyres' management, something the rookie has been struggling with during the second half of the races on Sundays. He got some track time with used tyres with the aim to help him learning better how to manage the end of the races. In total, he rode 47 laps at the Circuit de Barcelona-Catalunya and got his best lap time in 1'41.144. It is now time to be heading home after two busy weeks, before returning to the action for the Grand Prix of Germany, on June 17-19.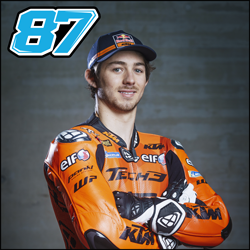 Position: 15th
Time: 1'40.197
Laps: 76
---
"We had a really positive day today and we made some improvements which I am happy with. We tried a few things which came out unexpectedly positive and that we will for sure study for the upcoming races. I had fun as I rode a lot of laps and learned a lot more about the bike and the tyres, and this will give me confidence to continue progressing. I was able to go fast when needed, but also had a good pace all day long. We tried different parts as well with the aim to help me feeling better when braking. I would say that there were both good and negative points, so we will see what we can do with this. I feel that I have taken a good step this weekend with the result on Sunday and today's work, and I feel positive about what's coming."
Position: 22nd
Time: 1'41.144
Laps: 47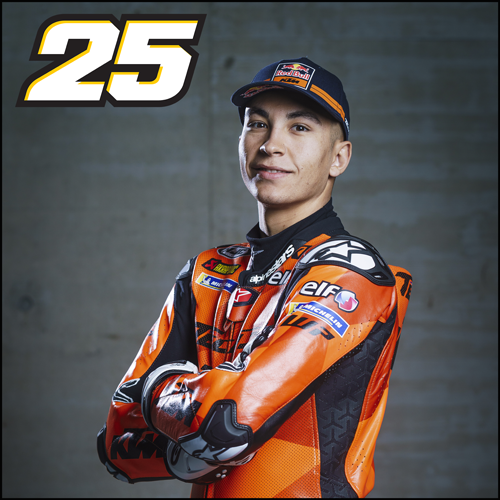 ---
"Today was more about focusing on trying to resolve the weaknesses that we have been encountering since the start of the season. We focused on ourselves and my riding as we tried some set ups on the front bike to help me feeling more confident when I enter the corners, which will allow me to push harder. Another important point that I have been struggling with is the tyres' management for the second half of the race, so we worked on the race pace with used tyres today. We found some interesting things that we will use for the upcoming races, so I look forward to heading to Sachsenring."