We have just barely had time to recover from all the emotions of the Italian Grand Prix in Mugello that we are already setting up in Barcelona for the Catalunya Grand Prix after having travelled the 1200km separating the Mugello and Barcelona-Catalunya circuits in the space of two days. Tech3 KTM Factory Racing took some positives from the Italian Grand Prix and will be hoping to continue the progress made with rookies Remy Gardner and Raul Fernandez, with the target to get in the points.
Australian Remy Gardner will arrive in Barcelona, his second home, eager to race in the MotoGP class in front of his family and friends, while teammate Raul Fernandez will race for the second time of the season in front of the Spanish crowd. Remy won the race last year in the Moto2 category while Raul finished second, so both Tech3 rookies will have a good basis to work on in order to adapt as fast as they can to the layout with a MotoGP engine. The Australian had a positive weekend in Italy and saw improvements in his physical conditions during the race in Mugello, a very difficult circuit physically, something he was particularly happy with. Raul started far but managed to gain positions during the race, so the objective will be to start from better positions in order to be targeting his first points in the category.
Don't miss the action as it will start as usual on Friday at 9:55 (GMT+2) with the first free practice session, followed by the second one at 14:10, both of forty-five minutes each. On Saturday, the action will resume with the third free practice at 9:55, at the end of which qualifying entries will be determined. There will be a final chance to practice at 13:30 with FP4, before the qualifying sessions start at 14:10. The Catalunya Grand Prix will start on Sunday, June 5, at 14:00 for twenty-four laps.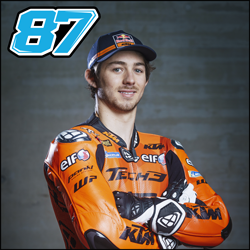 Championship: 23rd
Points: 3
---
"I am looking forward to heading to Barcelona this week because it is my second home. My family and friends will be there to watch me for the first time in MotoGP. There were some positives from Mugello which I can build on, and hopefully we continue the work and have a good race. We are staying for an extra day of testing on Monday as well, so it will be important to stay focused whilst enjoying the atmosphere of the home race."
Championship: 24th
Points: 0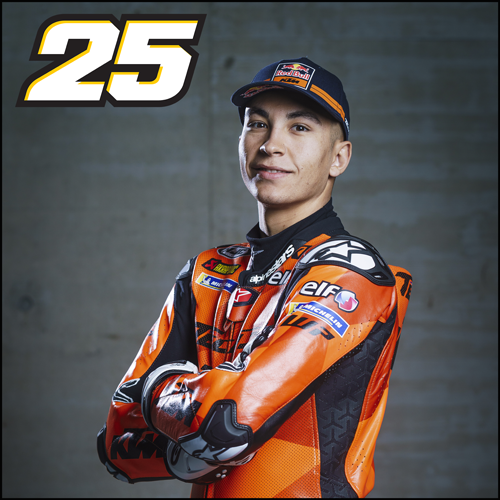 ---
"We are heading to Barcelona, a circuit that I know very well and where I have a lot of good memories. It is a different story in the MotoGP class, and we continue to take each race one after another and stay focused on training and progressing. Finishing 21st is far from my potential, so we will continue pushing to try to do better."
---
"Just a couple of days after the MotoGP engines were turnedoff in Mugello, the MotoGP paddock is already setting off to Barcelona for the Catalunya Grand Prix. The good thing with back to back races is that both riders and crews don't have time to think too much because they already need to focus on the upcoming race.
The Italian Grand Prix was interesting for Tech3 KTM Factory Racing because we made some interesting progress in practices and qualifying, and I believe that our riders understood a bit more about how to master their engines. We are still struggling during the races as we don't seem to be able to replicate the race pace we have on Fridays and Saturdays, so it is an important point on which we will continue to work.
Remy is living close to the circuit, and Raul is from Spain, so both rookies will know the layout very well and I am sure that it will give them an extra boost of confidence.
Other rookies are starting to get in the points, so this is something achievable for us with the two talents we have. Brad Binder finished the last race four seconds from the winner, and it is something we should all be building on, because it means that we have a good package and there is potential for us to do better. Miguel Oliveira had a good race here last year too, so we have a machine working and we are able to get in the points, so our mission will be to score points with the two riders."