It is a new race week for the Tech3 KTM Factory Racing family who is heading to the iconic circuit of Mugello today for the eighth round of the 2022 MotoGP season, held in the beautiful country side of Tuscany. Mugello always produces exciting races and often comes back as the favorite destination of a lot of MotoGP riders, thanks to its slow and fast turns with sweeping curves, long straights and off-camber corners, making it one of the most challenging layouts of the calendar.
Australian Remy Gardner won the race last year in the Moto2 category while Raul Fernandez finished second, so both Tech3 rookies will arrive to a layout they know well and where they have met success already, which is always good to boost their confidence. Remy is coming from a tough result to swallow in Le Mans at the French Grand Prix. After a good weekend, he was unfortunately pushed by a fellow rider during the first laps of the race and crashed, putting an end to his best race start of the season so far. For Raul Fernandez who was still recovering from his injured hand, it was not the weekend he wanted neither as he also crashed, but he is fully motivated to continue the hard work which will hopefully pay off with his first points in the MotoGP category.
Don't miss the action as it will start as usual on Friday at 9:55 (GMT+2) with the first free practice session, followed by the second one at 14:10, both of forty-five minutes each. On Saturday, the action will resume with the third free practice at 9:55, at the end of which qualifying entries will be determined. There will be a final chance to practice at 13:30 with FP4, before the qualifying sessions start at 14:10. The Gran Premio d'Italia Oakley will start on Sunday, May 29, at 14:00 for twenty-three laps.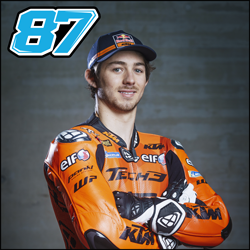 Championship: 23rd
Points: 3
---
"I am looking forward to heading to Mugello this week. Last year was a positive weekend for KTM so I hope that we can replicate it this year. I am happy with the steps made in Le Mans: we had a good race start and we got closer to the factory riders. The aim is to make that gap even smaller in Italy."
Championship: 24th
Points: 0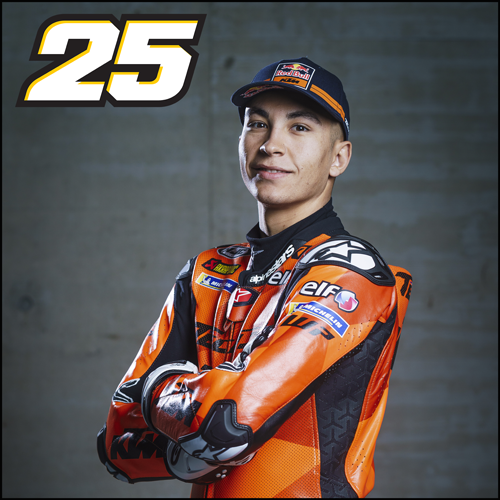 ---
"I had a tough race in Le Mans because of my hand, but now I feel better so I think that it will be very interesting to go to Mugello this week. It will be important to do a good race in Italy because the first part of the season has not been so easy and there are a lot of things that we need to improve. Either way, I am very motivated to head to Mugello and do a good race on Sunday."
---
"We are in the eighth round of the season already as we are heading to the iconic Mugello, a beautiful circuit in a beautiful place in Italy. I think that the entire paddock loves going there because it always produces great and exciting races, and the atmosphere is incredible. I am sure that particularly this year, there will be a lot of fans coming to witness the number 46 being withdrawn in honour of the legendary career of Valentino Rossi in MotoGP.
Last year, after a difficult start to the season, KTM had a great result as Miguel Oliveira almost won the race but ended up in P2. It was a great achivement and we started to get stronger and closer to the top from that moment. All we hope is that it will be similar this year.
Raul Fernandez was still suffering from his injured hand in Le Mans, but according to the latest news, we believe that we will see him with full fitness this week. Remy Gardner should be able to capitalize on the good weekend he had in France. Although he did not finish the race, he had a very strong and competitive start and he needs to take positive from this. We are now in a position where we can say that we have learned the MotoGP category with our rookies, and it is time to start getting closer to the front guys. Let's go to Mugello!"