A special weekend started today for the Tech3 KTM Factory Racing at the SHARK Grand Prix de France, the home leg of the MotoGP calendar. Surprisingly sunny and dry, the famous Bugatti Circuit was also welcoming back fans at full capacity for the first time since 2019, and the French crowd, known for its enthusiasm, did not disappoint and came in number for the first day which was combining Free Practices 1 and 2.
Australian Remy Gardner was back with his team after two intense weeks in Portimao and Jerez and jumped on his KTM RC16 at 9:55 local time (GMT+2). His FP1 was split into three runs. The first one was quickly interrupted by a technical issue which forced him to change bikes, but he was then able to focus on getting his first few laps in France on a MotoGP engine. He reached his best time of the morning towards the end of the session, in 1'33.302. The track conditions got hotter in the afternoon, which means that most of the MotoGP class was able to improve their times, including Remy with an improvement of 0.565 seconds in the first laps of the second session. The number 87 finishes the day in P22 and will continue to push tomorrow when the action resumes at 9:55 local time.
Raul Fernandez was finally declared fit to race this weekend after following an intensive recovery week on his right hand, injured in Portimao. He started the day with new tyres, soft at the front and medium at the rear, and managed to get his best lap time within his first run, in 1'34.151. The Spaniard had a small crash in the middle of the session, without any major consequence, and was able to continue the session. He was twenty-third at the end of the morning. During FP2, Raul was also able to make small improvements and was able to go a bit faster, as he reached a best lap time of 1'33.557 in the end of the session with a new set of tyres. He finishes the day in P23.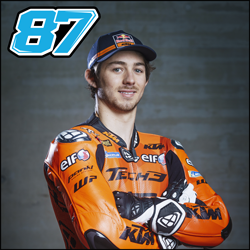 Position: 22nd
Time: 1'32.737
Laps: 36
---
"Tough day for most of the KTM bikes today, except Brad Binder maybe. We are trying to work really hard as a team to find which points we can improve so that we can be more comfortable on the bike and go faster. We will keep pushing as always tomorrow. Thank you to everyone."
Position: 23rd
Time: 1'33.557
Laps: 34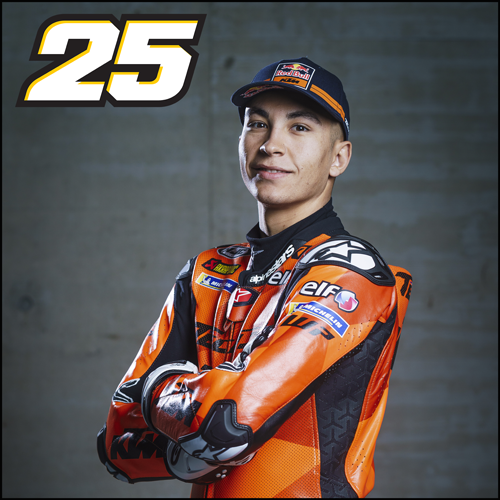 ---
"I had a difficult day, especially at the start as I still felt some pain with my right hand. The MotoGP bike is heavy and powerful, so I need to do more laps to encounter the feelings again as I have not ridden it since my crash in Portimao. Then in the morning, I lost a bit of confidence with my crash which was stupid. We will continue to work all together with my team, find some solutions to feel better on the bike, and go faster. Let's see what we can do tomorrow."