Tech3 KTM Factory Racing enters a new race week, and a special one, as the whole crew is getting ready for the team's home race in Le Mans, where the SHARK Grand Prix de France, the seventh round of the season, will take place from May 13-15. It is expected to be an exciting weekend for the French motorcycle fans as the Bugatti circuit will welcome back the public at full capacity for the first time since 2019. The crowd will be eager to see La Crème de la Crème battle it out for the victory on Sunday on the 4.2km layout.
Australian Remy Gardner was on the podium last season in Le Mans as he finished second of the Moto2 race, behind teammate Raul Fernandez who was the 2021 Moto2 winner. This year, Remy will have high hopes to do a good weekend, after a tough Spanish Grand Prix in Jerez, followed by a test day which had to be stopped due to a crash, without any major consequences fortunately. The rookie has already finished in the points two times this year, and will aim to do it for a third time on a layout that should fit the KTM RC16 well. Out for both the Portuguese and Spanish Grand Prix, Raul Fernandez is expected to be back on track this week, having followed an intense recovery process on his right hand over the last couple of days. The Spaniard will be motivated to do well and give his best for his team's home race.
The action will start as usual on Friday at 9:55 (GMT+2) with the first free practice session, followed by the second one at 14:10, both of forty-five minutes each. On Saturday, the action will resume with the third free practice at 9:55, at the end of which qualifying entries will be determined. There will be a final chance to practice at 13:30 with FP4, before the qualifying sessions start at 14:10. The SHARK Grand Prix de France is scheduled on Sunday, May 15, at 14:00 local time, for twenty-seven laps.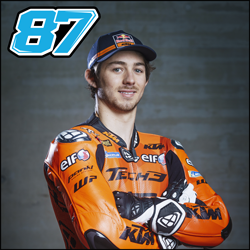 Championship: 22nd
Points: 3
---
"We are heading to Le Mans for the French Grand Prix with a few points to improve following the test day in Jerez. I am hoping that the layout will suit the bike better, so if we manage to take some steps, there is room for a good result. I am really looking forward to getting back to the action on Friday in France, my team's home Grand Prix."
Championship: 23rd
Points: 0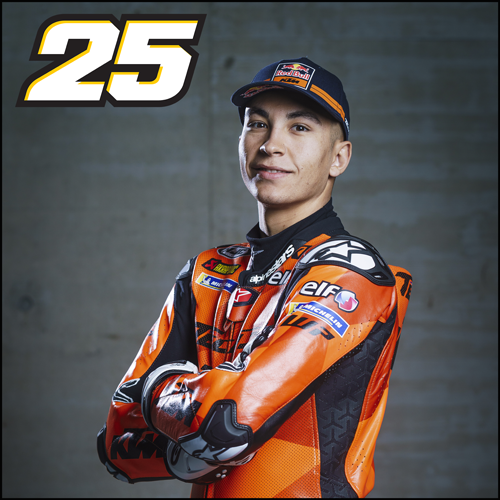 ---
"Before everything, I would like to say a big thank you to all the team at Clinica Luis Banos who helped me with my hand. They did a great job to allow me to be ready at 100% for the French Grand Prix. I feel so much better, I am optimistic and ready to get back to racing after two weekends out. In addition, Le Mans is the home Grand Prix for my team, so I really want to race there. I have good memories from the past season, so let's see what we can do!"
---
"After a tough Spanish Grand Prix in Jerez for the Tech3 KTM Factory Racing team, we are now all very excited to be heading to known lands in Le Mans for the French Grand Prix, our home race. Remy Gardner is coming from a challenging race during which he had to manage a bike with only one wing, and he provided a great effort despite the difficulty. Unfortunately, Raul Fernandez had to miss out on a second race due to his right hand injury sustained in Portimao. I am certain that both rookies will be fit and motivated for the weekend ahead of us in Le Mans. The Bugatti circuit offers a layout that could fit well both the KTM RC16 and the riding styles of our riders.
The weather always spices things up in Le Mans, but this time, it looks like we are set for a sunny week, which will help our rookies to continue their progress in the MotoGP category. Although we don't have any French riders this year, this Grand Prix is always special to us because it is also the home race for some of our partners who have been supporting us for a while, including Elf. There will be a lot of local and national media interest this week, especially that we now have a French champion in the name of Fabio Quartararo. Johann Zarco is also greatly appreciated by the French fans. I hope that we will have a great show for all of these people who come support us every year."