Things got serious today on the beautiful island of Lombok in Indonesia, as Tech3 KTM Factory Racing faced the important qualifying session following the final two free practices of the weekend. Pertamina Mandalika Circuit was again under the rain this morning, leaving the track wet for the free practices, but luckily the track dried up when qualifying time came around at 15:25 local time (GMT+8). The schedule was slightly delayed due to a red flag in Free Practice 4.
Raul Fernandez went another time on track in wet conditions this morning, and focused mainly on working on his race pace, therefore not improving his lap time which meant that he was on the Q1 entry list. As the track dried up, times went down in Free Practice 4, interrupted momentarily by a red flag within the first ten minutes of the session. At 15:25 local time, Raul joined the track for a busy and eventful first qualifying session with the likes of Marc Marquez and Francesco Bagnaia, aiming for the best result he could. The Spaniard will start the Grand Prix of Indonesia from Row 7 in P21 and will be hoping to grab his first MotoGP points.
He will be followed by his teammate Remy Gardner on the grid who will start from the twenty-second position on Sunday. The Australian had a very good FP3 this morning on wet conditions, placing himself thirteenth of the session, but he still had to go through Q1. During the last free practice session, Remy improved his time and focused mainly on his race pace, one that he feels confident about. Qualifying and getting a fast lap was a bit more difficult for our rider who will start from Row 8 tomorrow when the Pertamina Grand Prix of Indonesia starts at 15:00 local time (GMT+8). He will be hoping to produce a good race in order to replicate his positive result from his first MotoGP race in Qatar.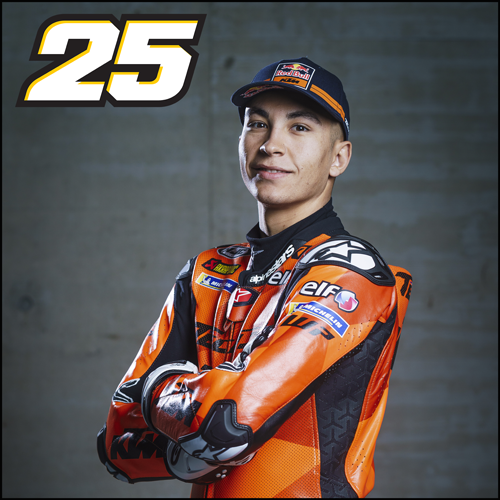 Grid Position: 21
Time: 1'32.122
Laps: 7
---
"We were fast in Free Practice 3 this morning in difficult track conditions and this is very important for us. This afternoon in qualifying when we had to do a lap-time, we struggled somehow. We really need to focus and improve qualifying in order to get better positions on the grid. Tomorrow will be another day. We have a good race pace here, which makes me feel positive about race day."
Grid Position: 22
Time: 1'32.140
Laps: 8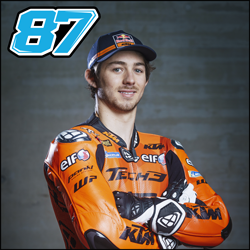 ---
"We had a tough qualifying session today. I managed to do a good lap time during the first run, but during the second run, everyone was waiting for each other in first gear, so I decided to take the lead of the group in order to try to do a good lap. I pushed a lot, improved my first sector but unfortunately I did not manage to produce a good enough lap-time overall. I think that we were all expecting a bit more, but we did not manage to get where we wanted. I have a good race pace here anyway as I did something close to a race simulation here back in February during the preseason, so I am looking forward to the race on Sunday."