It was the first qualifying day of the 2022 MotoGP™ season today at the Losail International Circuit in Doha, but it was also a first for newcomers Remy Gardner and Raul Fernandez who had their eyes set on a good grid position for their first-ever MotoGP™ race.
Australian Remy Gardner jumped back on his KTM RC16 today for Free Practice 3 with the aim to continue to look for possible improvements to find the perfect set-up to his riding style here at the Losail International Circuit, a layout he admitted to be completely different and much more complex with a MotoGP™ engine. The final Free Practice of the day was dedicated to final adjustment before qualifying time, the first big moment we were all waiting for. Remy managed to register his best time of the weekend so far with 1'54.378, and will start his first MotoGP™ race from the 22nd position.
Alongside him on the grid, he will have his teammate Raul Fernandez who will make his debuts in the MotoGP™ class from the 23rd position with a best lap-time of 1'54.889. The Spaniard encountered some difficulties with the set-up of his bike today which slowed him down, but he is confident that the team will be analyzing the data tonight and working hard in order to prepare a bike that will suit better the Qatari layout. He will be hoping to make a good start tomorrow that will allow him to be able to overtake quickly.
Despite the grid positions, tomorrow is set to be a big day for our two riders. A day that they both have been working for their entire lifes, and we hope that you will be watching and cheering them from wherever you are in the world, at 18:00 local time (GMT+3) in Doha, Qatar.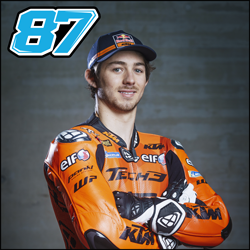 Grid Position: 22
Time: 1'54.378
Laps: 6
---
"It was the first qualifying in MotoGP for me. We want more, but it is just the beginning of the season. We need to learn and study what we did today in order to improve and prepare as much as we can for the race tomorrow. I would like to thank my team for their work, and I cannot wait for tomorrow."
Grid Position: 23
Time: 1'54.889
Laps: 6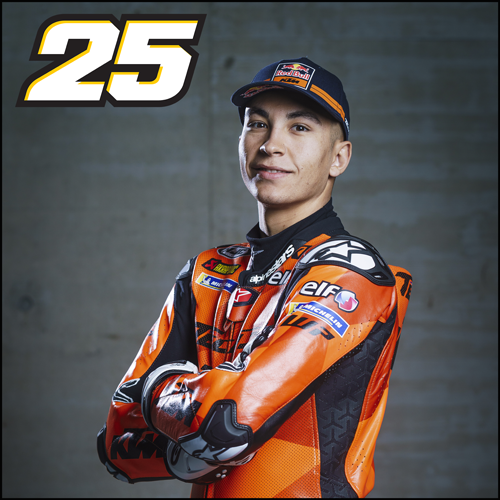 ---
"It was a difficult day for me today. During the preseason tests, we were really fast, but here in Qatar we are unable to replicate, especially on the braking where we have some difficulties and we are struggling to understand exactly why. We need to study this in order to be ready for tomorrow. Tonight, I will try to get some rest and reset my mindset, because I want to enjoy my first MotoGP race."