Tech3 KTM Factory Racing and their exciting duo of rookies Raul Fernandez and Remy Gardner travelled to Doha in Qatar this week for the opening round of the 2022 MotoGP World Championship. After two very busy media days on Wednesday and Thursday filled with interviews, shootings, and fun activities, things got serious today as the MotoGP class launched the festivities with Free Practice 1 and 2 at the Losail International Circuit.
The first session of the season started at 13:40 local time (GMT+3) in Doha and Raul Fernandez was eager to reunite with his KTM RC16, less than two weeks after the official MotoGP test in Mandalika. Testing is testing, but nothing matches a race weekend and the challenges it carries, and it was obvious that the Spaniard was ready for it today for his first time on the Losail International Circuit with a MotoGP engine. After a first session of discovery and observation, Raul entered the arena under the lights for a night session in preparation for the Grand Prix of Qatar, set to be held at night time on Sunday, at 18:00 local time (GMT+3). He significantly improved his lap-time from the morning, with 1'54.884. He finished the day ahead of all the other rookies.
Remy Gardner was also really excited to get his MotoGP career started here in Doha after a very intense preseason in Sepang and Mandalika. The Australian rider had a similar experience to his teammate as the first practice was all about track discovery with a much more powerful engine to what he had been used to here in the past. At night, Remy made some big improvements and reached his best-lap time in 1'54.929. With the top 15 riders all less than one second from each other, our number 87 finished the day in P21, only 1.497seconds from the top, which promises a very exciting weekend at the Grand Prix of Qatar.
The action will resume tomorrow with FP3 at 13:15 track time (GMT+3), followed by the final Free Practice at 17:20 (GMT+3). Both Remy and Raul will then have their first test when Qualifying 1 kicks-off at 18:00 (GMT+13).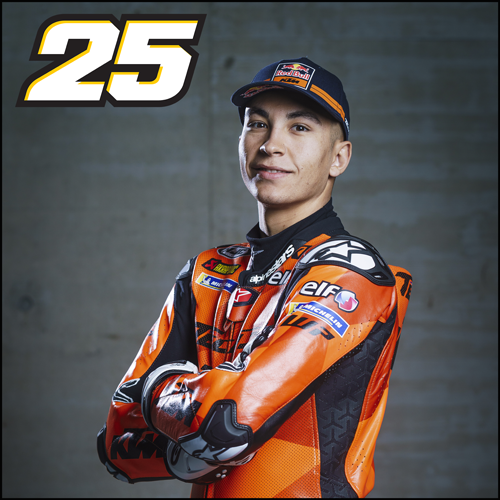 Position: 19th
Time: 1'54.884
Laps: 32
---
"Today was a difficult day, I believe for all the rookies as well. The Losail International Circuit is a difficult layout, and even more so with a MotoGP engine. Here, you only have one free practice with a decent track temperature, so we did not do too many kilometers in the end. I am happy at the end of the day, as the gap with the top rider is not so big, and I believe that I can get even closer to them."
Position: 21st
Time: 1'54.929
Laps: 32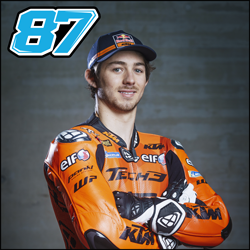 ---
"Today was my first day as a MotoGP rider and I had a lot of fun out on track. This track feels so different on a MotoGP bike for sure, the corners come much faster and I need to get used to this. We still have some things to improve on my bike set-up, but I believe that we are in the right direction. I enjoyed today a lot and I already look forward to getting back on track tomorrow."