Today marked the end of the MotoGP preseason as the action returned for Day 3 of the Official MotoGP Mandalika Test in Indonesia. Tech3 KTM Factory Racing's Raul Fernandez and Remy Gardner jumped on their KTM RC16 for their eighth and final day of winter testing, combining five days in Sepang and three here in Mandalika.
With 133 laps already registered on Day 1 and 2, Remy Gardner worked on a race simulation this morning in order to collect data to prepare for the Pertamina Grand Prix of Indonesia next month. Race pace was good and some important information was collected to allow KTM to work on improvements for the race. He completed an additional thirty-seven laps, bringing him to a total of 170 laps here, and improved his lap-time to 1'32.049 on dry and sunny conditions. After a very intensive preseason, the Moto2 World Champion will now get some rest and focus on his wrist recovery in order to be ready for Qatar.
Raul Fernandez has not been shy on laps either over the last two weeks. With around two hundred laps registered in the Official Sepang Test in Malaysia, Raul rode an additional 116 laps at the circuit of Mandalika these last couple of days with a best lap-time of 1'32.401 reached yesterday, and feels positive overall about his progress and all the preseason work done with his team. He admitted feeling better day after day on his machine, and is more motivated than ever to kick off his rookie season in the MotoGP class next month. And we cannot wait either.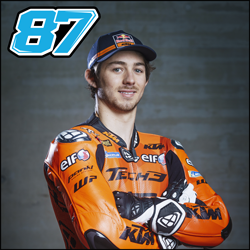 Best-Lap Time: 1'32.598
Cumulated Day 1 + Day 2 + Day 3 Laps: 175
---
"Today was the eighth day of riding in two weeks. This morning we did a race simulation of an amount of laps close to a race. We found a few issues that we need to iron out but the pace was better. After that I felt tired and my wrist was hurting so we decided to stop at lunch time.
I have learned a lot during these winter tests. In Malaysia we found some good bike set-ups but they did not work on this circuit, so we still have some work to do in order to go faster here for the Grand Prix. We will compare the data with the other three KTM riders to try to understand where we can improve, but I also still need to feel more comfortable with the machine, and it will come with races and experiences.
It has been tough physically and I look forward to going home now, taking some time to relax, recover and get ready for Qatar."
Best-Lap Time: 1'32.401
Cumulated Day 1 + Day 2 + Day 3 Laps: 116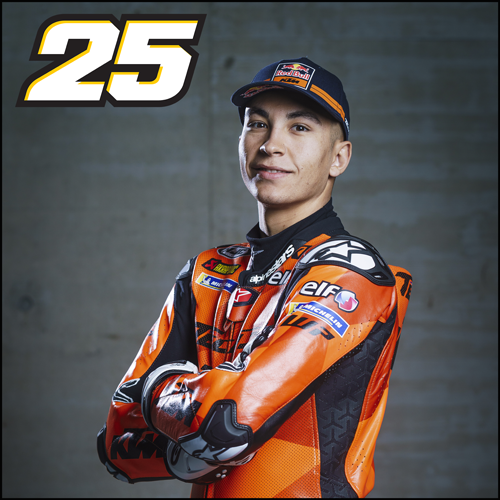 ---
"Yesterday I crashed and everything seemed good after my medical check. However when I got on the bike this morning, I didn't feel well. I crashed again this morning and at the moment I did not understand why, so I went for another medical check and my speed reflexes were not good. The doctors decided that the safest option was to stop for the day.
Anyway, we did a good job here in Mandalika. Day after day, my feeling with the bike gets better and I feel competitive because yesterday I was in the top 15 most of the day.
Now it is time for me to rest and focus on recovery because it has been a very intense preseason from a physical perspective. The process since the Jerez test in November has been positive and I have improved a lot. I feel happy with the work done, my team, and I am really motivated to go racing in Qatar."
---
"The Official MotoGP Mandalika Test comes to an end for Tech3 KTM Factory Racing. It has been a very productive testing period in both Malaysia and Indonesia. Our two riders learned a lot about their respective KTM RC16 and they are already better MotoGP riders than they were two weeks ago. Having five days of testing in Sepang followed by another three here in Mandalika has been very intense and both riders and the crew are exhausted. The next few days at home before heading to Qatar will be key for everyone in order to get some well deserved rest, recharge batteries and come back in full form.
I would like to thank both Raul and Remy for their dedication. For rookies, this tough testing period is never easy but they managed to get a lot of laps done and I really appreciate their never give-up attitude. They provided a lot of information that will be very useful to KTM in order to provide them with the best package possible. Now it is time for riders, mechanics and engineers to reflect on the two weeks of work in Asia and get ready for the first race in three weeks."