Iker Lecuona managed to score the last point of the year with Tech3 KTM Factory Racing at the Circuit Ricardo Tormo today for the Gran Premio de la Comunitat Valenciana. After starting from P16, he concluded lap one in 18th position. Throughout the 27 laps encounter, the Spaniard remained calm and consistent to make up several places until he reached the top 15 for his last race in the MotoGP World Championship for the moment.
Danilo Petrucci on the other hand, likewise did a steady final round. Starting from P16 on the grid, he initially was back in 20th at the end of lap one. Riding conservative all race long, he could take advantage of some other riders crashing and crossed the MotoGP line for the last time in P18 until he jumps to a brand-new adventure together with KTM in the Rallye Dakar.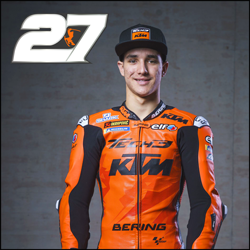 Position: 15th
Championship: 20th
Points: 39
---
"Finally, I could finish the race, finish with one point, so I matched my goal. I struggled a lot, but we finished close to the top guys. I just want to say thanks to the team for these two years! I cried a lot, I enjoyed a lot, I learned, I improved, so I want to say thanks to the team and for sure to my family, friends, the spectators, who came here to push me and to see my last race. So, thanks to everybody! It's not the last goodbye. To be continued."
Position: 18th
Championship: 21st
Points: 37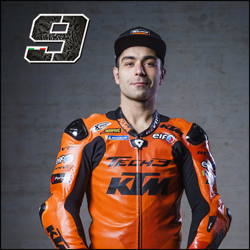 ---
"A huge thank you to everybody, everybody in KTM, everybody in Tech3 and generally everyone, who has been working with me. We tried our best. In this race, I just tried to enjoy until the last moment. I'm really thankful for everything. I just want to thank everybody! Now it's time to rest a bit."
---
"It's official, the MotoGP season 2021 is over and it's always a tough moment to end a season, especially when you are losing a part of your crew. I would like to thank everybody who has been with us this season, every single person who helped, who is in the garage every single day and pushing to be as well performing as everybody can."
"Clearly, Danilo and Iker have been super team players. I would like to thank them one more time and one more time wish them good luck for their future. It makes me happy, they have a future, a bright future and a future they like. Danilo is staying with KTM in the family. He is going to open a new chapter of his career to race in the desert. Offroad has always been his number one passion and I'm really glad he's got this opportunity from Mr. Stefan Pierer and hopefully this will be the start of a second great career off road in the Rallye Championship."
"Regarding Iker, he is very young and I believe he has a great future in road racing and he's got a strong contract to race the next two seasons with a works machine in the World Superbike Championship, so I'm glad to see them with a smile on their face. Therefore, it's less difficult to say goodbye to them."
"Today's race was incredibly intense. There were not so many things happening apart from only two riders, who didn't finish. But the lap times were unbelievable. Every single lap they were quicker and quicker. Iker was right behind Miguel all race long. They did the same race. Thank God we finished the race, we got a point and it is very exciting to see that KTM is very competitive, especially when you see where Brad Binder finished and the lap times he was doing."
"Danilo finally managed to finish a race. The last two races he has been so unlucky. So, I think he was very cautious, because the last thing he wanted was to not finish that race. He was really, really glad to see the chequered flag. I think him and Iker were also happy to join and follow Valentino Rossi for his very last lap in MotoGP. So, at the end of the day, we got great weather today, a record crowd here in Valencia. We end up on a positive note. 2021 is over and in a few days 2022 is going to start. So, tonight, let's celebrate."