With just two rounds to go this 2021 season, the Grande Prémio do Algarve marks the penultimate event and leads the MotoGP World Championship back to the Autodromo Internacional do Algarve this weekend, a venue that holds fond memories for the Tech3 KTM Factory Racing crew, as it's the place they celebrated their second premier class victory with local hero Miguel Oliveira in 2020.
After both, Iker Lecuona and Danilo Petrucci delivered some strong performances last time out in rainy Misano, clinching their respective best grid positions aboard the KTM RC16 with their participation in Q2 and eventually an eighth and a ninth place, hopes are high to take along the good spirits, although the last race ended in a disappointing way for both, the Spaniard and the Italian. Yet, Lecuona and Petrucci are eager to terminate this year on a high, starting this weekend at 9.55 local time (10.55 CET).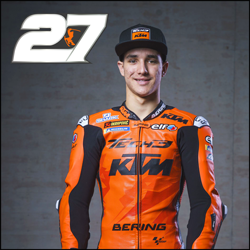 Championship: 18th
Points: 38
---
"I want to enjoy that race! I struggled quite a lot when we have been here at the beginning of this season, but I changed a lot, I improved a lot and can keep the pace. So, I think, I can do very well this weekend. I expect to enjoy it, to stay in a good position and to fight for a decent result one more time"
Championship: 19th
Points: 37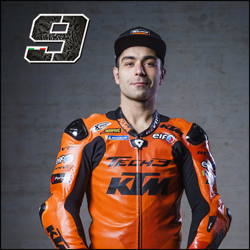 ---
"I'm really happy to jump back on the bike. Misano was really, really unlucky, but in Portimao we have another chance. It's going to be the penultimate round for us. We have some data there from April, I'm feeling well and prepared, so I will definitely try to be as competitive as possible this weekend."
---
"We, the Tech3 KTM Factory Racing team start our last trip with two back to back races, the first one being held in Portugal. Of course, arriving in Portimao at this time of the year will make us think a lot of what happened just one year ago, where Miguel and his crew won that race and dominated the whole weekend. For sure it will be emotional for all of us, but I believe the target is going to be a bit different this year. The Algarve circuit itself has a fantastic and very unique layout. Let's hope we will have the same kind of weather like last year, which brought us perfect track conditions."
"Yet, Misano was quite good on Saturday, because that was the best Qualifying of the team so far this season. Although the race was a big disappointment with two DNFs, we want to keep the positives and I believe both, Danilo and Iker like Portimao very much. The KTM is going quite well there, so clearly, we arrive there with confidence. We really hope that we will have at least one of our riders fighting in the top 10."
"I know for both, Danilo and Iker the fact that they couldn't finish the race last time out in Misano was hard to digest and I think they will be even more eager this time not only to qualify as well as last time, but also see the chequered flag in a decent position. I think they both know about their future now, which will help them to start the weekend with a positive spirit and clearly, they will be able to push with a free mind and no distractions, aiming just to have fun and enjoy the moment on a MotoGP bike."