Following the best Qualifying for Iker Lecuona and Danilo Petrucci yesterday, today's Gran Premio del made in Italy e dell'Emilia-Romagna wasn't marked by good fortunes for the Tech3 KTM Factory Racing duo.
Lecuona, who had secured his best grid position with P8 came off a strong start and crossed the line in ninth at the end of the first lap. Yet, the Spaniard was fighting hard to find a good rhythm, as the Misano World Circuit Marco Simoncelli has been fully dry for the first time this weekend. He grit his teeth to stay inside the points, finding himself in P14 after the seventh lap, but unfortunately went down in turn one of lap 11.
At the same time, Petrucci, who gifted himself an early birthday present on Saturday with his best Qualifying position in 2021, started the race on home soil from ninth position. The Italian, who just turned 31 today, was likewise pushing to deliver a decent result, but was given a hard time by his contenders. Being in 14th position, he had a contact with an opponent, which was unavoidable by himself and made him end his special contest prematurely on the third lap.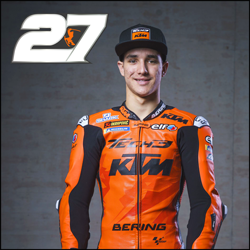 Position: DNF
Championship: 18th
Points: 38
---
"I'm a bit disappointed about this race. I did a very good weekend in general and I also felt strong in the race, but the bike somehow didn't work well with the rear. I didn't have any grip from the first lap. So, I started to lose a lot of positions, but I still wanted to fight for the top 10 or at least for some points, but I lost the front. I was struggling a lot during that race, I tried to stay on the bike, but it was impossible. I want to say sorry to my team, because I think we did a very good job during the weekend. I have to think about Portimao now to prepare this next GP."
Position: DNF
Championship: 19th
Points: 37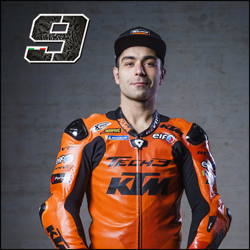 ---
"I'm so sad! We knew it would be a difficult race, but I would have loved to greet my fans for one last time from the circuit, but unfortunately, another rider was too optimistic going in corner two and we crashed. I don't have any words left, but I would like to thank all the team for their great efforts and I promise, we will try again in Portimao!"
---
"Before saying anything, I would like to congratulate our French compatriot Fabio Quartararo for winning the MotoGP title. It's the first time ever a French rider wins the premier class. I'm very happy and proud for him and his whole family."
"To come back to Tech3 KTM Factory Racing, we were having reasonable hope to have at least one of our guys in the top 10. We had our best grid position of the year, the start was good by both, Danilo and Iker. Everything was going to plan until Mir touched Danilo, which ended up with both of them crashing early in the race, which was a shame for Danilo, who had I think a good pace and could have had a great result for his birthday."
"We only had Iker left and unfortunately, a few laps later, he also crashed. So, after having our best grid positions of the season, having our two riders crashing out and zero points for the whole weekend. I think this isn't a good reward for the hard work done by the whole team, but this is racing. There is nothing to add. We have another two races to go and hopefully the next one in Portimao will bring some better vibes to the Tech3 KTM Factory Racing team."