Following two weekends off, it's time to race again. Therefore, the entire MotoGP World Championship returns to the Misano World Circuit Marco Simoncelli this week for the Gran Premio del made in Italy e dell'Emilia-Romagna. Yet, the first Grand Prix at the famous circuit close to the Adriatic coast of Italy has been rather difficult for both, Iker Lecuona and Danilo Petrucci.
However, the duo aims to perform way better than one month ago, bearing in mind, that the weather conditions will be colder, which changes the cards of all riders. After Lecuona missed the points last time out in the US, the Spaniard targets to score again. Likewise, home hero Petrucci, wants to deliver an appropriate current farewell to his local fans. The weekend kicks off with Free Practice one this Friday at 9.55 local time.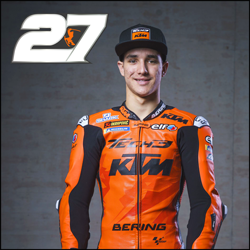 Championship: 18th
Points: 38
---
"I was training a lot during these weeks after the Texas GP and I can't wait to jump back on my RC16 this weekend. I hope that we can improve in Misano, fight close to the top again and eventually bring it home. For sure, the track conditions will change a lot and I guess the test we had there will also help to have a better performance this weekend."
Championship: 19th
Points: 37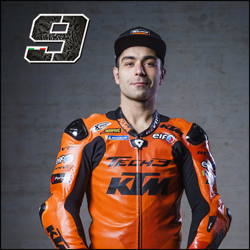 ---
"Finally, we come back to the Misano World Circuit Marco Simoncelli. Maybe this will be my last race in Italy and I want to be faster than last time there, where we faced a lot of difficulties. For sure, the temperatures and with it the overall conditions will be very different, as it's quite cold now in Italy. So, we face a completely new challenge. I definitely want to perform the best I can for my home race. There will be even more fans around the circuit, so I can't wait to ride my KTM again at my home track."
---
"Back to Misano after a trip to Texas that everybody enjoyed. The second round in Misano will for sure be interesting, because although it's at the same circuit than the first race, things might be quite distinct. Clearly, the weather should be quite different to what we had at Misano one. We even saw that there could be some rain and much lower temperature, so this is going to be a new race with different protagonists in front."
"On our side, it could be the very last MotoGP race for Danilo at home in front of his fans, which should be quite emotional. The weather, and especially if we have some wet conditions, could be playing in his favor. But let's wait and see to be there. On Iker's side, he was really quick in Misano one. I'm quite sure, he is going to improve his feeling with the KTM RC16 there. At the moment, Iker is in a really good form and he just needs a little bit of luck to finish in the top 10 one more time. The difficult conditions, cold and wet, have never been a problem for him also."
"So clearly, we go to Misano with a positive frame of mind, knowing that our two guys should be able to fight for the top 10. Misano is a place, MotoGP likes, a place, that the Tech3 KTM Factory Racing team likes and hopefully our last race in Italy for the 2021 season should be and will be a memorable one."