Saturday proved to be a challenge for the Tech3 KTM Factory Racing squad at the Cirucit of the Americas. After Iker Lecuona had to learn the track riding at the Texan venue for the first time on a MotoGP bike on Friday, he gradually improved his lap times throughout day two. In Qualifying he went nearly two seconds faster than in FP2 yesterday and thus finished seventh in the ultra-competitive field, which means he will line up in row six of the grid tomorrow.
Meanwhile also Danilo Petrucci had to relearn a lot, riding his KTM RC16 for the first time at the 5.5 kilometer circuit. Like his teammate, the Italian went quicker in each session and managed to do a huge step in Qualifying, where he shove off 1.406 seconds compared to his Friday's best. Yet, he still ended up in P11, which means he'll have to catch up on Sunday when the lights turn off at 14:00 local time (21:00 CET).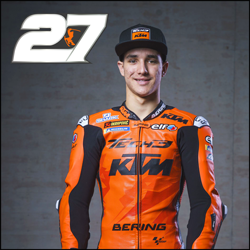 Position: 17th
Time: 2:04.324
Laps: 7
---
"It was still difficult, but we made some good progress. During FP3 we improved a lot, in FP4 I struggled a bit more, but we tried something on the base to go better. It was not easy. In Qualifying I did my maximum. I did a small mistake on my fastest lap, but it's ok. I know the race will be physically very hard tomorrow in these hot and humid conditions. We will see, what we can do."
Position: 21st
Time: 2:04.829
Laps: 7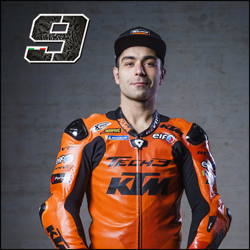 ---
"It was a very tough day. We tried our best, but unfortunately, we really struggle to find a good setup at this track. There is a long straight and especially tight corners, that I can't make as fast as I want. We improved the lap time compared to this morning, but we are still quite far from the top. The race tomorrow will be hard, but we definitively give our maximum in order to get the best possible result."