The Circuit of the Americas welcomed the paddock at their comeback this morning with some rain showers and a wet track during FP1. Thereby, Tech3 KTM Factory Racing's Danilo Petrucci and Iker Lecuona had a decent beginning of proceedings with the 13th and 10th fastest lap times respectively.
When the sun came out later, the asphalt of the 5.5 kilometer circuit dried quickly and both had to relearn riding their KTM RC16 at the bumpy circuit. Although he improved with each outing, Petrucci concluded day one two seconds off the pace in P20, while Lecuona registered a small crash in hot FP2 and ended Friday 0.022 seconds behind his teammate. Both aiming to make some bigger steps from FP3 tomorrow at 9.55 local time (16.55 CET) in order to move up the order.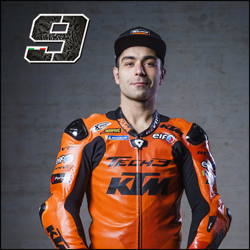 Position: 20th
Time: 2:06.235
Laps: 28
---
"This FP2 was a difficult session. The track is unbelievable to ride, because it's full of bumps and there is really no grip. But I know that this is not an excuse. In fact, we struggle a lot on the bumps and with this low traction, we can't generate a lot of corner speed. I'm honestly struggling to find a good pace. We have to find a solution for tomorrow. At the moment, I have the feeling that I'm really slow and it's difficult to ride the bike, so we have to fix something."
Position: 21st
Time: 2:06.257
Laps: 32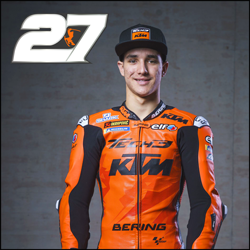 ---
"It was a very difficult day. This morning was not bad, being 10th in wet conditions. But I didn't feel perfect with the bike. The condition of this circuit is probably the worst in the whole calendar. There are so many bumps, it feels like a motocross track and very difficult to manage. In the dry, I couldn't improve. I tried my best, but I couldn't go faster. The bike doesn't accept any bump and it was very difficult. I saved one crash and in the same corner later I went down. We need to work a lot during the night to improve tomorrow."