The Misano World Circuit Marco Simoncelli welcomed riders and teams with sunny and dry weather conditions on Saturday. Thereby, both Iker Lecuona and Danilo Petrucci lowered their lap times quite significantly compared to Friday, but will have to start the Gran Premio di San Marino e della Riviera di Rimini from the seventh and the eighth row of the grid tomorrow at 14:00 local time.
After Lecuona went 1.229 seconds quicker in Qualifying one today compared to his Friday's best, he concluded the session less than half a second to the top two, who progressed to Q2. Likewise, Petrucci improved from his FP1 time by more than one second, which made him finishing the ultra-tight Qualifying just 0.410 seconds behind his teammate. Both Tech3 KTM Factory Racing riders now aim to advance throughout the 27 laps race on Sunday.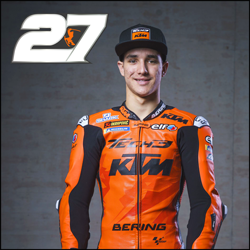 Position: 20th
Time: 1:32.481
Laps: 6
---
"We struggled a lot today. I don't know, what I need to improve, I have the feeling that I am on the limit. In FP3 I was a bit faster, but in each corner I thought I'm going to crash and finally it happened in a slow corner. I lost the front, it was not a big thing, but I still found it hard to go faster today. In Qualifying we improved a bit. Now we wait for the weather tomorrow. In case of rain, I think we can try to fight for a decent position, if it's dry, our goal is to finish as the best KTM."
Position: 22nd
Time: 1:32.891
Laps: 8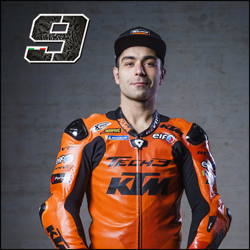 ---
"It was a very difficult day. After the crash of this morning, I tried my best in each run, but it's a tricky weekend for us in general. The track is very bumpy and we struggle to find a good setup for our bike. We miss a lot of corner speed and can't go as fast as we like. The weather seems to be a bit unpredictable tomorrow and to be honest, I hope it's going to rain, because then we have a better chance for a good result, as we are struggling a lot in dry conditions."