Sunny Saturday at the Circuito de Jerez-Angel Nieto started with some strong improvements in Free Practice 3 this morning. Danilo Petrucci went half a second quicker than on Friday and was on his way to move up further, but was slowed down in his progress when he lost the front by the end of FP4. The Italian made the best of the situation in Qualifying 1 straight after and concluded the session in P8, which means he'll line up in row seven for tomorrow's fourth round of 2021.
At the same time, Iker Lecuona made some steps throughout Saturday and went quicker from FP2 to FP3 and again in Q1. His Qualifying time was 0.574 seconds under his personal best from Friday, which made him end up in 11th position of Q1. The Spanish youngster is set to start the Gran Premio Red Bull de España from the seventh row this Sunday at 14:00 local time.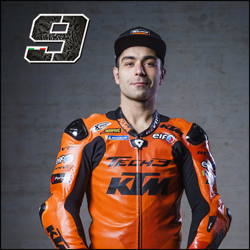 Position: 19th
Time: 1:38.065
Laps: 8
---
"It has been a difficult Qualifying. I crashed in FP4 with my preferred bike and the setup I had on the second bike was not as good as on the first one. We had some small vibrations on the front during Qualifying and my lap time was not good. Unfortunately, we'll start quite far, but on the positive side, our pace is pretty good. So, for tomorrow, we need a strong start and keep focusing to do our pace. The target is to score some points."
Position: 21st
Time: 1:38.139
Laps: 7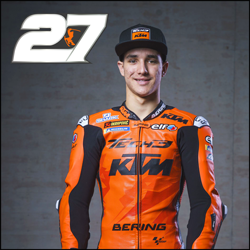 ---
"I continued to improve throughout today. I feel better with the bike each time I go out and I worked a lot with my crew. We tried something on the base and finally, I could do better lap times on my own in FP4 and also in Qualifying. We have been working a lot for the race, I think we have a decent pace and we know tomorrow is an important day. We will try to stay inside the group and fight for points."