For the first time in MotoGP history the premier class will head to Portimao, Portugal this weekend for the final round of the 2020 World Championship. The ultimate Grand Prix of the year is very special for Red Bull KTM Tech3 with home hero Miguel Oliveira, who will ride his KTM RC16 for the very first time on national ground. After bringing home his third top 6 result in a row last Sunday in Valencia, the Portuguese is extra motivated to conclude the season and his adventure with Red Bull KTM Tech3 with another great outcome.
At the same time, Red Bull KTM Tech3's Iker Lecuona will not be able to take part in the final round, as he was tested positive on Covid-19 last week. Therefore, KTM test rider Mika Kallio will be stepping in at the Autodromo Internacional do Algarve. The Finnish routineer will be returning to MotoGP after he was set as a replacement in Red Bull KTM throughout the second half of 2019.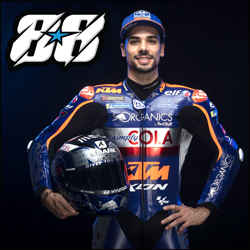 Championship: 10th
Points: 100
---
"I'm very excited for the last race, which is my home race. It's a dream coming true to race in Portugal with the MotoGP. Unfortunately, we will not have the public there, but I still think it's a nice way to conclude the season. I hope we can get a very, very good result, be comfortable with the bike from Friday and do a great race to say goodbye to Red Bull KTM Tech3."
Championship: -
Points: -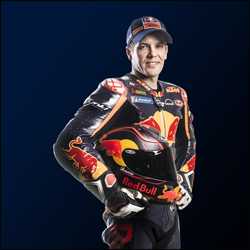 ---
"First of all, it's not an easy situation for the team and for Iker I'm sorry that he will have to skip this race as well. So, I'll jump on the bike, which is not that easy at the moment, because I haven't been on the bike not too often this year. Obviously, it's going to be interesting to see what my speed is and how I can learn the new track and many other things. Of course, the crew is new for me, so I have many things to learn. It's a big challenge and we'll go and do everything as best as possible. It's always an honor to race with a MotoGP bike and also being with Hervé and Red Bull KTM Tech3. I know them for a long time and it's good to come back to racing, even if it's only the last race of the season. The finale is always a special moment for everyone and it's always nice to be there with the best bikes and the best guys arounds, I always enjoy it a lot. We don't have anything to expect there, we do our job and we will see where we end up. When a rider puts the helmet on and the red lights turn off, I think the race mood will be there immediately. So, I think it's going to be an interesting weekend."
---
"Here we are at the grand finale of the 2020 MotoGP World Championship. It's incredible how quick it's been. It looks almost like Jerez was yesterday and it has been a great adventure. I really would like to thank Dorna and everybody involved in the championship for the effort and for having the possibility of a proper championship in 2020, that was incredible. Although we were having a lockdown paddock, we still had an amazing atmosphere, we had incredible races. For Red Bull KTM Tech3 it was of course the very first MotoGP victory with Miguel Oliveira in Austria, which is the home event for both, Red Bull and KTM, so that was incredible for us. It is with great sadness, that we are going to have our last race with Miguel. He has been with us for two years and played a vital row in our team. He has been a team player, a great racer, but also a super nice person with a great sense of humor. He always has the right attitude, very focused, but never without a smile on his face. Having the very last race of the season at his home is going to be something very special. Miguel is a big star in Portugal, everybody is waiting for him. He has had a fantastic season so far, so we know he will be the center of attention there. He has great expectations and we hope we can give him the package he needs to deliver the performance he is targeting. Honestly, the whole team can't wait to be there, because this is a great place in the world, we heard, although nobody in the team has ever been there. The test that was taking place there before the French Grand Prix was very positive, so we just can't wait to be there. But of course, I would also like to point out that Mika Kallio will be riding for us, which is a great honor. We've been following Mika for many years, we saw what he did in 125cc, in 250cc, then in Moto2 and in MotoGP. He has a very strong link with the KTM MotoGP project, this is almost his baby. Because of the unfortunate situation of Iker Lecuona, Mika will be with us to celebrate this very last race of the 2020 season and we can't wait to start working with him. We know we shouldn't have too many expectations. I told Mika that he shouldn't have any pressure on him, just enjoy the moment, have fun, be part of the team and leave this very last MotoGP weekend together with positive vibes. So, Mika, Miguel, let's meet very soon in Portugal!"