Miguel Oliveira and Iker Lecuona are primed for the first of two rounds in MotorLand Aragón this upcoming weekend. Following a strong sixth place finish at Red Bull KTM Tech3's home round in Le Mans, where Oliveira rode a first full wet race aboard his KTM RC16, the Portuguese star feels ready to tackle the Spanish track with a similar attitude, adapting quickly to the conditions in order to score more important championship points.
At the same time, Lecuona targets to mainly work on his confidence during this weekend's 10th round of the shortened 2020 MotoGP World Championship season. The premier class rookie scored another point in Le Mans, yet he feels he's got to step up further with the start of this weekend's Gran Premio Michelin de Aragón on Friday at 9.55 local time with Free Practice one.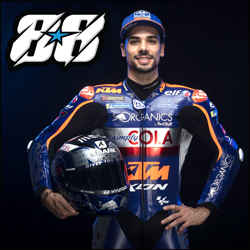 Championship: 9th
Points: 69
---
"I'm excited to go to Aragón. We'll have again two races in a row at the same place. We know that we have two interesting weekends ahead of us like that. We know, it's going to be cold. We need to adapt to the situations very quick and make the bike work there. I want to continue on this good line, finish inside the points and try to get out the maximum."
Championship: 18th
Points: 18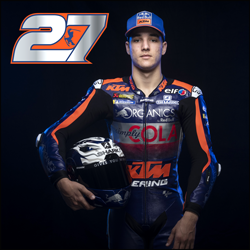 ---
"For Aragón I need to find the way again, I found in the earlier rounds this year, because during the last two races, I was struggling a lot, I lost all my confidence with the bike in dry and wet conditions, so I need to regain my feeling back. I like the track, to be honest, but like always I need to learn it with the MotoGP bike all over again, so we will see what we can do."
---
"We've just finished our races in Le Mans and the whole team is driving down to Aragón, which is a place we are always so happy to see. It's great circuit, a great place, great facilities, great paddock, so this is going to be our 'place of work' for the next two weeks with two races in MotorLand. I think it's going to be very interesting. The championships in all three classes are coming quite close and we can start to feel that people are more and more thinking about the final championship position. Therefore, it will be interesting to score important points there as usual. I believe the Aragón layout should suit our bike. We have a strong engine this year and there is a long straight there, good braking stability, so I think we should be quite competitive there. Miguel just finished the French Grand Prix and he showed good form and I'm quite sure he wants to continue to fight for top 5 finishes until the end of the season. It will be also interesting to see how the weather and track conditions will be, because normally we always have great weather there, but we are coming quite late in October. This is something, that could also be playing an important game in the overall result. Iker knows the place well, too. For sure, being a Spanish rider, he has been racing quite a few times there. We are happy to go down to Spain, to go South. This is a great place and we will be happy to spend the next two weeks there."