Being well placed inside the top 10 of the 2020 MotoGP World Championship, Red Bull KTM Tech3's Miguel Oliveira is eager to increase his points account this weekend at the Grand Prix de France. The Portuguese recently had to swallow an early end to his chase for glory in Catalunya and aims to make up for the disappointment, although the entire field faces a new challenge as the weather forecast predicts rain on each day of the competition.
Iker Lecuona achieved his goal to finish the race inside the points scoring positions in Barcelona, but is still looking to regain his full confidence aboard his KTM RC16 after a difficult Friday and Saturday last time round. The Spanish premier class rookie sees his opportunity this weekend at the historical French circuit, where he targets to do well for his Red Bull KTM Tech3 crew at their home GP, starting with Free Practice one this Friday at 9.55 local time.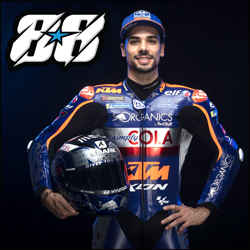 Championship: 9th
Points: 59
---
"I'm very excited to go to Le Mans. Of course, we want to turn around the result from Barcelona and score points, which is the most important. It's the home race for the team, so I'm even more motivated to give them a good result, which I think we can achieve. I'm really keen to get back to work again. We'll have three races in a row one more time and I aim to finish all, inside the points and inside our goal, which is the top 5."
Championship: 18th
Points: 17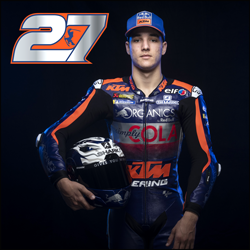 ---
"For Le Mans, I want to continue my way, still working on regaining my confidence with the bike, because in Barcelona I was a bit lost. I think, in France it will be better. We will see, what we can do. Overall, I am very confident for this upcoming round and I can't wait to get it started there with my guys."
---
"The next stop for the Red Bull KTM Tech3 team is the French Grand Prix in Le Mans. First of all, I personally would like to thank Claude Michy and his team to have managed to have a French Grand Prix during these tough times with the Covid 19 pandemic. This was a very hard fight, but so far, we managed to have this GP and congratulations to Claude and his team. Going back to Le Mans is going to be exciting for us but of course we'll miss the spectators there a lot. Unfortunately, I checked the weather forecast and it seems that the whole week is going to be very, very wet, which is a worry. So far, we didn't have any wet races this year, so one day it's maybe also interesting to see how the bike is working in these conditions, how we can exploit the incredibly grippy wet tyre from Michelin and also to see how good Miguel and Iker can be on the wet. This is not something, we are very excited to face, but if we have to face it, we will try to record as much data as we can and be as competitive as we can. Outside of that, there's not a lot to say. There is always close racing in Le Mans and it shouldn't be different this year. We've lost contact with the championship leaders by scoring a DNF in Montmeló, but still we would like to fight back, to score some important points in order to have a chance to stay inside the top 8 in the ranking and carry on working well with the KTM engineers in order to further develop the RC16. Le Mans is going to be the first of three races back to back, so let's try to use that first one as well as we can before we move on to the other one. See all of you in Le Mans and please, don't have any bad comments about the weather there. There is nothing I can do to improve it."