With a lot of experience and data, Red Bull KTM Tech3's Miguel Oliveira is heading into the seventh race weekend of the 2020 season in 10th position of the overall standings, just 28 points behind the leader of the MotoGP World Championship. The Portuguese star showed a brave ride last Sunday at the Misano World Circuit Marco Simoncelli to collect important points, but aims to advance from his 11th position in the race, having carried out a test day on Tuesday at the same venue.
Yet, Iker Lecuona was not on the bike on Tuesday, but studied data and lines of his contenders. Thereby, the Red Bull KTM Tech3 MotoGP rookie learned a lot and likewise targets to go better during the Gran Premio dell'Emilia Romagna e della Riviera di Rimini, which is the third consecutive weekend of competition on the same circuit. The Spaniard concluded last weekend's race in P14 following an eventful start. As usual, the MotoGP riders will be out on track at 9.55 local time on Friday morning for FP1.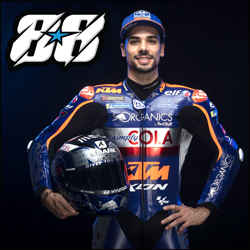 Championship: 10th
Points: 48
---
"I'm excited to get going again this weekend at the Misano World Circuit Marco Simoncelli. Our motivation is to turn around the result, improve it. Especially securing a better Qualifying position than we had during the first round here, so this would help a lot to gain a better position during the race as well."
Championship: 18th
Points: 15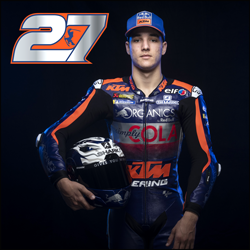 ---
"For this weekend here in Misano, I need to have a better Qualifying, for sure. Because my pace is very good. It's possible to fight for the top 10, but to realize this, I need to start further towards the front of the grid. I need focus on trying to improve some tenths in terms of race pace, but also on a single fast lap. Finally, my objective for this weekend is to fight for the top 10 again, finishing the race. But also scoring points would be very important for me."
---
"We are experiencing our third back to back weekend on the same circuit this year and as usual it will be very interesting to see what we can improve on our bike. Clearly, the weather seems quite stable, so we don't expect a huge difference there. But having so much time to work here should make this weekend even better. We were quite happy with the race pace of both, Miguel and Iker. Our weak point was just the single fast lap for Qualifying in order to get a better grid position as I said a few times this season. We can see that the twisty section straight after the start is making it difficult to overtake, so we need to qualify better. I believe the race setup will not be very different to what we used the last weekend. We also had the luck to test a few things today with Miguel, which was nothing dramatic, but hopefully helping us to close the gap we need to shrink. Clearly, this is going to be more about understanding the bike better and trying to fine tune it. We were not too far from the top anyway, everybody was very close together. We ended up 12 seconds behind the top last Sunday, of which we lost six only in the opening laps. This is showing, where we need to work on. Iker didn't test today, as he has not enough experience to compare small evolutions. Therefore, he opted for working with his team on the race data and rest in order to be fully recharged for Friday morning. We are very happy with the way he works and I think, he can do a significant step the coming weekend as well."