Red Bull KTM Tech3's Miguel Oliveira grit his teeth today at the newly surfaced Misano World Circuit Marco Simoncelli to secure a fourth row start for the Gran Premio di San Marino e della Riviera di Rimini. The recent race winner managed to lower his pace from FP1 to Q1 by 2.433 seconds. With a 1:32.212 he clinched second in Qualifying one, which made him pass through to Q2. Later on, he couldn't improve on that and finished in P12.
On the other side of the Red Bull KTM Tech3 garage, Iker Lecuona, who started the weekend with the fifth fastest time on Friday, struggled to repeat his amazing lap time on Saturday. Yet, the Spanish MotoGP rookie had a decent pace on used tyres and feels prepared for the race tomorrow at 14:00 local time, although he needs to attack from the sixth row of the grid, after concluding Qualifying one in P8.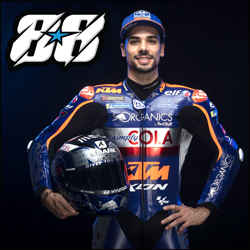 Position: 12th
Time: 1:32.323
Laps: 4
---
"It was a good day of work today. We didn't manage to do a decent time attack in FP3, so we had to go through Q2. We got through, which was nice. Then in Qualifying 2, I had only one soft tyre, so I waited until the end to go out. I pushed, did my two good laps, which were close to my personal best, but not enough to be closer to the front, at least in the second or third row. The race is tomorrow, anyway, so hopefully, we can have a good start to fight for the top positions."
Position: 18th
Time: 1:32.838
Laps: 8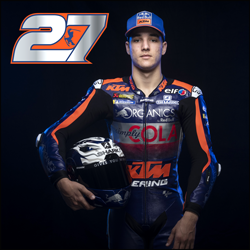 ---
"Today has been a really difficult day for me. In FP3 I started with used tyres and did a long run to check the pace for the race. This pleased me a lot, because I managed to go fast with used tyres. Later when I wanted to push for a lap time in order to get that direct Q2 spot, I crashed and then I went out with the second bike and different tyres, but I couldn't do anything to improve. In Qualifying, I felt good with the bike. I pushed a lot, therefore I don't understand, why the lap time was just not coming. I need to check the data to understand this, as now I feel a bit lost. Finally, the important day is tomorrow. I have a good pace for the race, so I stay optimistic."