Red Bull KTM Tech3's Iker Lecuona delivered a great performance on race day in Austria. The MotoGP rookie, who was starting from 16th before and after the race was red flagged showed a decent rhythm throughout the dramatic Motorrad Grand Prix von Österreich. The Spaniard made up several positions and kept his strong pace to the flag, collecting his first seven points in the premier class.
Meanwhile Miguel Oliveira showed a stunning speed in the opening laps to be well placed in fifth when the race was interrupted. Following the restart, he had to give away one position, but was fighting bravely in sixth place until an unfortunate incident with brand colleague Pol Espargaro ended his hopes for a great result at the Red Bull Ring.
Position: 9th
Championship: 18th
Points: 7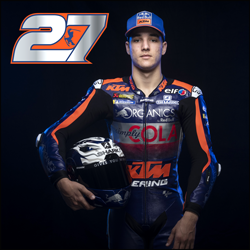 ---
"I have to admit, that I'm quite surprised about today. In the Warm Up this morning, I did quite a lot of mistakes. The race was truly difficult as well, but honestly, I'm very happy, because it's the first race, I could finish in the MotoGP. I lost a bit of ground in the beginning, but after the first two laps, I improved. I had a good pace, I went to overtake some riders and was close to the points. After the restart, I just focused on not losing positions, so I kept my place and even improved it as my pace was very good. I was fighting all race long with many riders and managed the gap to Fabio Quartararo. In the end, I'm really, really happy, because I finished inside the top 9! For me it was perfect!"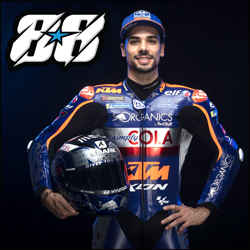 Position: DNF
Championship: 14th
Points: 18
---
"This is a tough result. For sure, we showed a lot of speed today and I think we would have been able to get a very good outcome for the team. Unfortunately, Pol was struggling to stop the bike and I saw he was going wide in a few corners, so in turn four I saw he went really, really wide, therefore I just went on the inside. Normally, when a rider goes out, you try to take advantage of it and somehow, he returned very quick and we both collided. There is no way I see I could have avoided the crash. It's just a shame for this non-result, but we have another chance next week, so we start to focus on that."
---
"It could have been a really nice day for KTM in general and for the Red Bull KTM Tech3 team. After the first interrupted race, we talked to Miguel, who had a really great feeling. He got a better grid position for the restart and a good start and we were in the mix in the front group and just waiting to see how the race was going to develop, but in a really good position. Unfortunately, we didn't see so well on tv, but when we saw that both, Pol and Miguel were missing on the monitor, we understood there has been a problem between these two. I would say, it's an unfortunate racing incident. Unluckily, this is the second time, two KTMs colliding into each other after what happened in Jerez and in these two incidents, both times Miguel was involved and both times, it was a DNF for him, which is a shame. Because when you see the championship standings, I think we could be really up there. It's just a disappointing situation. But anyway, let's take the positives; we are here for another weekend, we've been fast, nobody is injured and we try again next week. On Iker's side, I want to say congratulations to him and his crew. The first three races of the championship were very tough, it was not easy for him and when you do three races in a row without finishing them, without points, the pressure is high. Iker is the youngest rider on the grid, he's a rookie and it's been difficult for him to cope with all these things, but he did it really well this weekend. In all sessions, he was fast, not one single mistake. The whole race he was behind Fabio Quartararo, who is the championship leader, don't forget. To end up in ninth position for your first ever MotoGP finish, I think is showing the level of Iker. I'm very proud of him. Today I would say, KTM got the best results with their two rookies. Good job for Iker, good job for Miguel. Unfortunately, we couldn't finish the race, but it's just a few days until we restart, so let's keep only the positives and forget about the negatives!"