Day one of the proceedings for the Motorrad Grand Prix von Österreich was filled with sensations for Red Bull KTM Tech3. Both, Miguel Oliveira and Iker Lecuona did a great job to kick off the first of two home Grand Prix' for the team's manufacturer KTM and title sponsor Red Bull in a strong way.
Oliveira concluded day one overall in seventh position, missing out on the top by only 0.525 seconds, while premier class rookie Lecuona landed just 0.273 seconds behind his teammate. In FP2, which was determined by mixed track conditions, Lecuona even managed to get into a fantastic second position, followed by Oliveira in P3.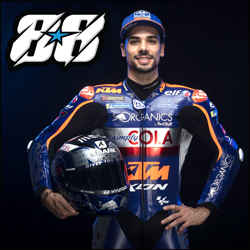 Position: 7th
Time: 1:24.718
Laps: 33
---
"After all, this has been a positive day. With the weather conditions being so unstable, for sure we wanted to be inside the top 10 for both sessions and finally we managed to do it in the morning. I felt like I could have been a little bit faster in the first session, despite a minor issue on the brakes, but finally, it was ok. I'm looking forward to tomorrow a lot, targeting to do a good result."
Position: 15th
Time: 1:24.991
Laps: 26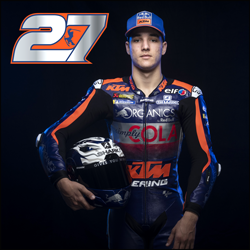 ---
"About today I'm really happy, first because in FP1 I finished very close to the top riders in 15th position. It's my first time here in the MotoGP class and I truly like the way we are working inside the garage and also outside of it. Finishing second in FP2 gives me a huge boost of confidence, although I already was very confident for this weekend before! I hope we can continue like that."